Articles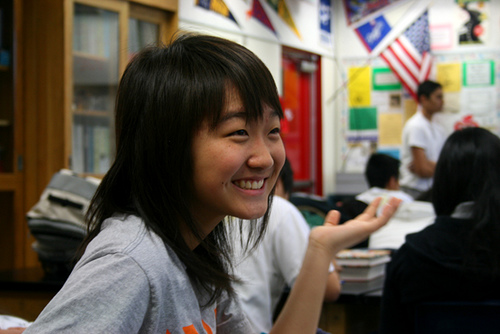 3 Lessons About Purpose I Learned From Almost Dying
---
Why are you here?
I am here for a reason.
God has a plan for my life.
My life is a gift from Elohim.
How do I know? Because the very fact that I'm alive is a miracle.
Let's go back in time to February 2000, a month that would shape my life in more ways than one.
I was 7 months old when I was airlifted to Children's Hospital because I was having a seizure and I was unresponsive. Within a few hours they diagnosed me with Strep Pneumococcal Meningitis, an infection that attacks the brain.
But then doctors told my parents the devastating news: I was going to die within a few hours.
They were at last able to get me on life support and by God's dear grace I didn't die. I spent 8 days in the Intensive Care Unit (ICU) and two weeks in the hospital. I was then able to return home and finish my recovery there.
In the days and months following I made a full recovery and didn't have any after effects of the illness. God had saved my life and healed me fully.
I used to wonder why I didn't die back then. I would have gone to heaven and my parents would have recovered from losing me, right? Sure. But God wasn't finished with me yet.
He had a plan for my life that wasn't complete in February 2000. It wasn't time for me to go Home.
Over the past almost 17 years since the illness, the illness has shaped my worldview immensely. I now see my world and life differently due to the illness.
Here are the biggest things I have learned as a result of my illness.
1. Life is a gift from God.
James 4:14 "Whereas you do not know what will happen tomorrow. For what is your life? It is even a vapor that appears for a little time then vanishes away."
Every day I live here on earth is a gift from God. He is giving me the lungs to breathe and the heart to beat. Why? Because He loves me.
2. My life belongs to God.
Romans 14:8 "If we live, we live for the Lord; and if we die, we die for the Lord. So, whether we live or die, we belong to the Lord."
Lying in the hospital as a helpless 7-month old baby there was one reason I was still alive: God was holding me in the arms of His angels. I learned that I can't do anything to stay alive. If God decides it's time for me to go Home, He'll call me Home. My life is out of my control and therefore it belongs to the Creator above.
Jesus said, "Render to Caesar the things that are Caesar's; and to God the things that are God's." If I know my life belongs to God, then I should be joyful to obey this command and give my life to God.
3. I am here for one reason: To love God and serve Him with my entire life!
Matthew 22:36-40 "Jesus replied: '"Love the Lord your God with all your heart and with all your soul and with all your mind." This is the first and greatest commandment. And the second is like it: "Love your neighbor as yourself." All the Law and the Prophets hang on these two commandments.'"

Matthew 28:19-20 "'Go therefore and make disciples of all the nations, baptizing them in the name of the Father and of the Son and of the Holy Spirit, teaching them to observe all things that I have commanded you; and lo, I am with you always, even to the end of the age.' Amen."
If I claim to be a disciple of Jesus Christ, then I should want to follow His commands. And these things He says aren't requests, they're commands that are meant to be followed. Over the past couple years, I've learned the importance of following the commands of Christ, no matter how hard it is. He has shown me so much love and grace in my life that I am excited and ready to give my life to Him. I will spend every day I live on this earth loving God and pointing others to Him.
So let me ask you again, why are you here? What are you living for? What's the point of your life?
The reason for my life is simple. And my goal is to live it out through every breath I breathe.
I am here to love God, and to spend my life serving Him.
---
Share Your Thoughts in the Comment Section! There are currently __ Comment(s)
---
Photo courtesy of Star Guitar and Flickr Creative Commons.
---