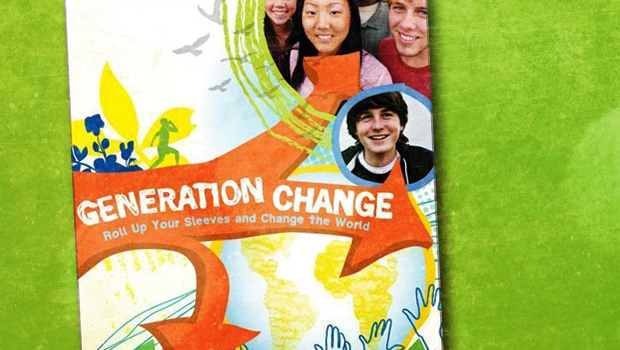 Brett and I get emails all the time from teens who want to know how to get involved in a cause God has laid on their hearts. The resource we recommend is Generation Change: Roll Up Your Sleeves and Change the World by Zach Hunter.
Here's what we had to say after we first read it:
If you want to change the world, Zach Hunter's new book is for you. Educating and equipping our generation to tackle the biggest problems of our day, Generation Change is a mini-encyclopedia of causes worth giving your blood, sweat, and tears. Zach tells stories, writes from his heart, and inspires action.

Finally, the chapter on Truth is worth the price of the book and more. It gives a compelling call for a generation to return to God and His Word first, even as it seeks to help the poor and oppressed. Highly recommended.
For a limited time, BooksChristian.com is partnering with Zach in the fight to end slavery. For every book sold, they will donate $1.00 to Loose Change to Loosen Chains — the ministry organization he started when he was 12 years old.
This is a great opportunity for all of us to support a fellow rebelutionary, to make a difference in the fight against slavery, and to equip ourselves to be effective as salt and light — meeting real needs of real people around the world.
Generation Change is a perfect, practical supplement to Do Hard Things. Do good for yourself while doing good for others. Take a moment right now, head over to Books Christian, and buy a copy or two. You'll be glad you did.
Read it already? Share your review with the rest of us in the comments section!