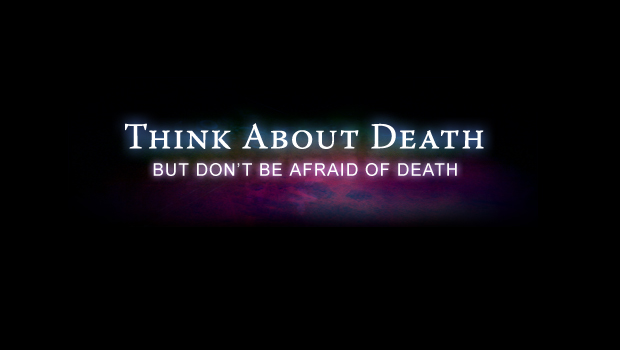 Death is a morbid subject. Death is scary and depressing. People shouldn't think about death. Young people definitely shouldn't think about death. After all, we're young, we're invincible, and we've got our whole lives ahead of us. Right?
Wrong! My goal throughout this series is to show that thinking rightly about death is the key to living rightly (and fully) before God. Today I hope to demonstrate that (1) young people must think about death and (2) young people need not fear death.
Young People Must Think About Death
I believe young people must think about death for the simple reason that young people die. James 4:13-15 warns us against presuming about the future, saying, "Come now, you who say, 'Today or tomorrow we will go into such and such a town and spend a year there and trade and make a profit'—yet you do not know what tomorrow will bring. What is your life? For you are a mist that appears for a little time and then vanishes."
When James says life is a vapor, he doesn't just mean 70-80 years goes by quick (even though it does). He means you don't even have tomorrow guaranteed.
I met Michael Billings when he was eighteen. A year later — on November 4th, 2007 — Michael was in a fatal accident driving home between Dallas and San Antonio.
Such a premature death, we might say. Yet two years before his death, at seventeen, Michael had delivered a sermon entitled "Life is But a Vapor" saying: "Young men, it is appointed a day for you to die, and no matter how strong and healthy you may seem now, the day of your death may be very near. 'Boast not thyself of tomorrow, for you do not know what a day may bring forth' (Prov. 27:1)."
Michael understood that you can forget the odds. If God has ordained for you to die at nineteen in a car accident the odds are 1 in 1 — not 1 in 84. Young people die. Young people must think about death.
Young People Need Not Fear Death
But young people need not fear death, because God has removed the eternal risk. Romans 8:1 tells us, "There is now no condemnation for those who are in Christ Jesus." Romans 8:38-39 says, "Neither death nor life . . . will be able to separate us from the love of God in Christ Jesus our Lord." Jesus told His disciples, "Some of you they will put to death. . . . But not a hair of your head will perish" (Luke 21). In John 11:25 we read, "Whoever believes in me, though he die, yet shall he live."
This is promise of the song, In Christ Alone: "No guilt in life, no fear in death, this is the power of Christ in me. From life's first cry to dying breath, Jesus commands my destiny. No power of Hell, no scheme of man, can ever pluck me from His hand, till He returns or calls me home, here in the love of Christ I stand."
We don't hold our lives. We can't avoid death. For a non-believer that is terrifying. For us, there is nothing more comforting than knowing Jesus commands our destiny. We need to change our thinking from "I'm invincible because I'm young" to "I'm invincible until God calls me home." We are saved from foolish confidence and needless fear — God's timing is perfect.
Jim Elliot wrote, "I know that my hopes and plans for myself could not be any better than He has arranged and fulfilled them. Thus may we all find it, and know the truth of the Word which says, 'He will be our Guide even until death.'"
Some questions for discussion:

Has your life been marked by foolish confidence or needless fear?
What does it look like to live as if life is a vapor?
What does it look like to live unafraid of death?
Bonus: What is the difference between foolhardiness and fearlessness?