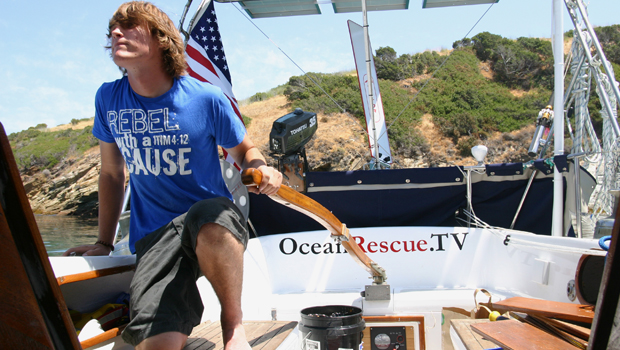 © 2009 GizaraArts.com
Zac Sunderland has received a lot of attention for his holy ambition — attempting to become the youngest person ever to solo-circumnavigate the globe. But what most of the mainstream media coverage doesn't mention is that Zac is a strong Christian, homeschooled, and a true rebelutionary — with terrific fashion sense.
A few days ago, Zac was asked about his collection of very stylish "Do Hard Things" t-shirts. Here's what he said in a recent post on his blog:
Seth Spearman asked if the "Do Hard Things" shirt that I wear is related to the book Do Hard Things by the Harris brothers.

Yes it is. My mom heard Alex & Brett on the radio one day and bought the book. She went on their web site but they did not sell t-shirts there (at least at that time) so she had one made online. Someone saw a photo of me in the shirt and word got to Alex & Brett who sent me a few of their shirts and another copy of the book. It is a great book for young people to read. It shows a pattern of lower and lower expectations from today's youth and destroys the myth that that is how is needs to be. Young people can do hard things!
Thanks for the shout-out, Zac! We and many other rebelutionaries around the world are praying for you. Stay strong and make it back safe. Soli Deo gloria!