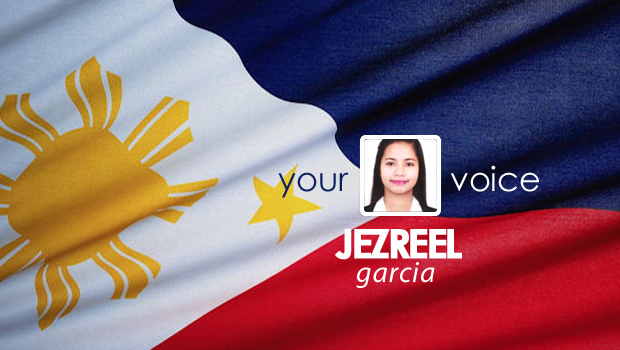 Keep sending your stories to brett [at] therebelution [dot] com. Share your experiences doing hard things, whether in big or tiny ways. We want to feature your voice on the blog and use your experiences to encourage others around the world.
Today we have an international submission from Jezreel, a 20-year-old rebelutionary in the Philippines. Besides facing repeated rejection throughout her job hunt, Jezreel also did the hard thing of writing an article for us in her second language! While some of the English is rough, Jezreel's message is clear and her story is super-inspiring. Check it out and be encouraged.
Dealing With Rejection
Rejection is something that no one wants to experience but we can never escape this irony to happen to us. Right? Everyone already experienced rejection from different situations. Like you've asked a girl out for a date but she declined; invited unbelievers to join you for a church activity but they refused to come; shared good idea within your group/organization and rejected your suggestion. Seems like everything is not working according to what you want, isn't it?
Your initial reaction to the rejection arose is to create a pity party within you. You crumble, you cry, you bury yourself 6 feet below the ground, you blame yourself and say unpleasant words that you truly don't want to hear. That's how rejection works. It makes us believe that we can't do anything, we're weak, we're worthless, we're nothing but trash and we should not continue living our lives.
While dealing with rejection, we start to doubt our abilities, our beliefs, and our faith in ourselves. We're scared all the time to try new things beyond what we used to do because of the experienced we had in trying. All we want to do is to run away and stop trying. The enemy puts doubt, fear, pessimism and lack of confidence and sways us to be a loser forever.
I was rejected many times than I have expected in my life. I've experienced a full blown impact and a very light impact of rejection by my friends, family and even unknown people.
After finishing a degree last April 2012, I prayed and prepared for my career beforehand. I started applying for several companies to have a job. I prayed to God for His will and not mine to happen. I'm very inspired with Jeremiah 29:11, "For I know my plans I have for you," declares the LORD, "plans to prosper you and not to harm you, plans to give you hope and a future."
I have sent numerous online applications and failed 4 scheduled interviews before applying to this particular insurance company that I really want. I was very confident that I can make it there and it is the will of the Lord. Unfortunately, I failed the exam again for the fifth time. I was hurt, I cried and asked God why did it happened. Because of that full blown rejection I experienced, I stopped praying to God. I was wrong because it is very unreasonable thing to do. But then, after repentance His arms were wide open waiting for me. I was a fool, I admit it.
Eventually, I moved on and continued my life, still devoting and believing to Him. Serving Him and ministering to others while applying again for a job and waiting for His will. Three failed interviews again but I'm not that hurt anymore. I knew that it is not God's will. The bright side is, I was involved with quite a few evangelical activities. I participated to several evangelical camps and spoke to prayer meetings. I've collected 10 different messages that I wrote. God is working on our prayers when we least anticipate miracles to happen.
How many rejections I had? Nine rejections for less than a year. But it doesn't end there. I keep on applying and yet, rejected again. The enemy is pushing us down so we will be defeated forever.
Now, I have a job after fifteen rejections and failures. I overcame hardships and tried my very best to pass. During my last interview and exam, I told God that I can't make it and I'm going to give up. Good news is He never gave up on me. He gave me wisdom and strength to have my first job. I forgot those rejections I've been through and now, I'm moving on for the next chapter of my life.
According to 2 Chronicles 15:7, "But as for you, be strong and do not give up, for your work will be rewarded". We tend to give up, lose hope and stop trying but always remember that God already worked for these things to happen to meet His provision at the right time and there's a reward waiting for us to enjoy. He will never give up on us. Everything that seems impossible to us is possible to God.
Yes, we're rejected but life must go on. We are confident that we can make it because of His promise in Isaiah 43:2, "when you pass through the waters, I will be with you; and when you pass through the rivers, they will not sweep over you. When you walk through the fire, you will not be burned; the flames will not set you ablaze." No matter what hindrances you have.
The emotions that we feel during rejection are indeed temporary. If you don't want to be a loser, move on and never give up. Just believe in Him and hold on tight.
+ Share Your Thoughts +