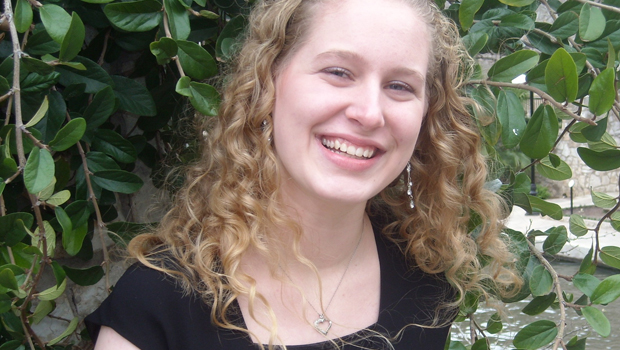 Keep sending in your stories, articles, projects, and resources to brett [at] therebelution [dot] com. Today we have an article from a young lady name Shelbie. You can read more about Shelbie at the end of this post. Her article, written from the context of communion, focuses on our desperate need for God's help in loving those around us. Shelbie's writing almost poetic, so it benefits from a slow read.
Passing On The Breaking
"…this is My body which is broken for you; do this in remembrance of Me."

(1 Corinthians 11:24, NKJV)

What will it take to break me?

I see it as my family confesses to one another and I peer deep into my heart. There is a great chasm of inadequacy.

I look down the line of chairs at the bowed heads of my family.

My brother. God, I don't have what it takes to know him as I should. I don't have the words, the will, the wisdom. God, I'm a mess here and I'm desperate for You to enter this relationship.

Because I take the bread and the pastor recites about Your Brokenness and I taste.

And I see.

See that maybe, at last, I'm where I must be anytime You will work.

Broken, out of ideas, on my knees, ready to be Your imitator and be broken for others. Even when I live every day with those others.

"This is My body, which is broken for You…"

I feel the pull to this new motto: "Broken for you."

My brother, I want to leave behind my agenda today in only one simple way, to be broken for you.

My mother, I long for my desires to be broken for you today, for His sake.

My father, oh that I can pass on this sacred sacrifice of God in every-day ways that I shrug off so often as irrelevant.

Passing on the breaking.

There was a body broken for me, blood poured out for my good.

My Jesus, draw me, push me, to my knees. Let me linger there, because on my own I can't. Can't do anything.

Some lives are broken, trampled, spilled out because they chose to be bridges.

I open tight fists in a still moment of giving over.

What about my sisters? Can I be a bridge for them—what Amy Carmichael called a "stepping stone"—though my dreams may crumble and my life seems a waste to those who just don't see the grace?

God, my Abba, how do I do this with all these Christian brothers and sisters? So young, growing so strong. I close my eyes and see the glory of what you want to do in these young people, the work You have to do in them. How do I muster up Your kind of love, the kind of laying-down living that is a bridge and not a barrier?

What began in brokenness over my inadequacy is still brokenness. But now I see my humbling as the only path to Your adequacy.

Use me.
About Shelbie: I am an ordinary 20-year-old young lady with a extraordinary Savior. I live with my family on a small Arkansas farm with fifty-five assorted animals and a lot of crazy adventures! Lately, God seems to be giving me more and more opportunities to use my love of writing to encourage others in Him. My passion is sharing His life-altering grace with the young ladies He has placed in my life. Currently, I am working through an accounting degree with College Plus. As part of my course work, I am also enrolled in a leadership course with the hope of extending my love of communication into the next season of my life.
+ Share Your Thoughts +
+ Like Us on Facebook + Follow Us on Twitter +