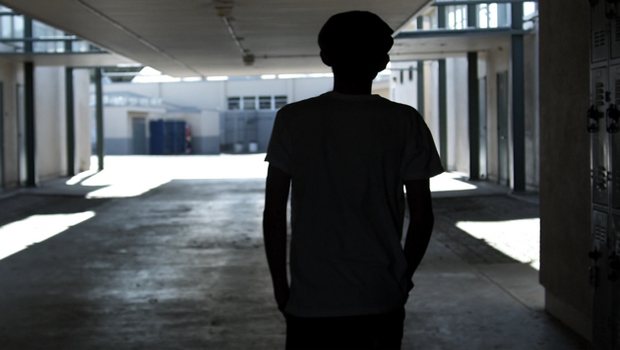 ---
Have you ever met Clayton McDonald? If you had, you'd remember him. His personality and life mission are hard to forget. Have you ever met him? Probably not in person. You see, Clayton went to be with Jesus almost exactly four years ago. But don't worry! You're in luck, because Clayton McDonald will continue to change the world as long as his life and message are remembered.
This post is about remembering the teenager who knew when he was going to die.
UPDATE: Clayton's friends and family have produced a new video about Clayton's life and death, entitled, The Rest of Clayton's Story. It is well worth your time.
Clayton Stanton McDonald went home to be with the Lord March 16, 2009 at 8:33 am just 40 days shy of his 19th birthday. He impacted more people in his short time on earth than many do in 75 or more years. He loved people and spent his days investing in people's lives, always thinking of others before himself. Everyone who came in contact with him always considered him a close friend even if they only knew him for a brief period.

Clayton was diagnosed with leukemia at 7 and under went 2.5 years of chemotherapy, had two plus years of good health and then relapsed in 2003 and underwent a bone marrow transplant. He again experienced a 2+ year period of health and fell out of remission September 2006 and then underwent a second bone marrow transplant in January 2007, and was able to enjoy his senior year in high school with his classmates, even participation on the diving team and qualifying for the CIF championships.

After a productive summer working with junior high youth ministry at Atascadero Bible Church and participation in a mission trip to Costa Rica, he began to feel anemic. A trip to Stanford in October 2008 indicated that the leukemia had returned for a fourth time. At this point it was clear that a cure was not possible. Clayton chose to forgo treatment and live out his final days without chemotherapy. He then took the opportunity to tell his story to all who would listen, speaking at Atascadero Bible Church, Cornerstone Church of Simi Valley and multiple schools and youth groups throughout the county.

Finally on Wednesday March 11, 2009 he spoke to over 900 of his peers at Cal Poly. Clayton is survived by his mom and dad Wendy and Stan McDonald and his brother and sister Zack and Samantha, his grandparents and two great grandmothers and extended family.
Depending on how well you want to know Clayton, we've included several additional videos. The first is a montage of Clayton's life that played at his memorial service. This is a great way to get to know Clayton's crazy, fun-loving personality. We believe seeing this side of Clayton is important for those wrestling to receive his urgent message about not wasting your life.
You see, being serious about God and making your life count doesn't mean being anxious and sad all the time. Clayton lived his life to the fullest, not holding anything back, having a blast while making people smile, laugh, and think about eternity. He was able to enjoy life while recognizing that this life isn't all there is. That kind of balance is something we should all pray for and strive after.

This next video is a talk Clayton gave at his church, Atascadero Bible Church, after learning a couple weeks prior that leukemia had returned for the fourth and final time. It's about 30 minutes long, but has been viewed over 25,000 times. This was our first introduction to Clayton several years ago.

If you've gotten this far, you probably know Clayton McDonald a lot better than you did when you started. If so, that's wonderful. That is the purpose of this post. If Clayton's life has impacted you, share his story with others. You are welcome to share this post or simply use any of the videos or information here on your own website. Clayton's story belongs to God and our generation needs to hear it.
Questions for Discussion:
Whether you watched all the videos, or just browsed the post — join the discussion by answering one or more of the questions below:

Had you ever met Clayton before? If so, how did it impact you then?
Clayton was terrified, not of cancer or of death, but of how our generation is distracted by this world. Do you agree with his assessment of young people today?
If you, like Clayton, knew you didn't have much longer on this earth — how would that change how you live? What would you do differently? What message would you have for the people you care about?