Stories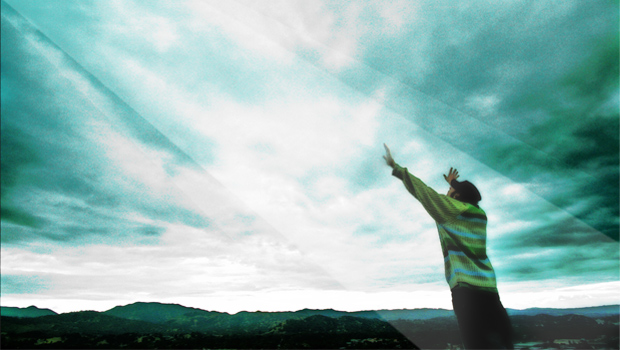 Published on August 11th, 2013 | by Hannah Rivard
When Yahweh Shows Up
---
People don't talk about fasting anymore.
Sure, some go off Facebook for a week, call it a "Facebook fast" (ironically announcing it on their status), and leave it at that. However, few people practice fasting as instructed in Scripture: total abstinence from some or all food often for an extended period of time.
So I wanted to do it
We often avoid fasting based on fear. Fear of discomfort, of explaining what you're doing to others, of being radical, of "doing hard things," as the Rebelution says. But I didn't want to avoid fasting just because it was hard; if it was hard, I wanted to do it.
Those are the types of things that change you.
When All is Stripped Away
Although familiar with short fasts before, I had never attempted an extended one, but when I asked Yahweh about it, I received strong confirmation it was His desire for me. I thought I knew something of what to expect, but what I found is sometimes you don't anticipate how Yahweh will show up.
This is the great adventure.
For awhile, there was much I was praying for during the fast.
The greatest transformation was something I never expected, never thought to ask for, and yet clearly was what Jesus was after in compelling me to go on this fast.
I attribute the change directly to the fast: It is difficult to state how much change you go through when you give up that which gave you so much energy and joy, timekeeping and social interaction, stress relief and distraction.
Without food, much in your life changes, because much is stripped away.
The 13-Day Change
When I'd originally asked Jesus how long He wanted me to fast, He said 13 days. Already before the 13 days had come, I'd undergone a dramatic change in my life and career plans; I'd reached the breaking point, finally finding the courage to say I was not content with where my life was going despite all I'd done to get where I was.
But there was still unrelenting, churning frustration in me in what to do with that realization, and on day 13, it burst out in my journal:
Jesus, I want to change the world. I'm going to change the world.

Lead me into that.

Help me to hold onto that feeling, that endless willingness, that fire, that drive. The feeling of Lord of the Rings, of epic story, that is less sometimes about what exactly you're doing but about what story you're in and what part you're playing. And never backing down, never backing off.

I'm leaving horses, Jesus. I'm leaving social justice. I'm leaving ministry.

And I'm entering kingdom. I'm entering battle and beauty… I will let my life make no sense. I will live on the edge and be flat broke and smuggle Bibles and break laws and be scandalous.

Lead me into that tonight—today—tomorrow—for the rest of my life.

Let me speak like that, live like that, no matter who I am around.

If you need to free me from horses, do it. From family, safety, comfort, money, do it. Do anything to me, with me, in me, Jesus. Shatter my life and make it new.
And the next day, everything changed.
Suffice it to say within 12 hours I not only lost part of my health for the summer, but my entire career plans for the next year took a complete 180-degree shift due to a freak, "impossible" accident involving one of my horses who was crucial to my business.
After day 13 of the fast, I was completely free for a radical life change—mentally and spiritually because of the fast, and now in reality because of these two separate "accidents."
And I was thrilled.
Jesus was taking it all from me, and it was beautiful. I continued the fast for various reasons, and the very last day, I cried out to Him for His call on my life, for my next step, and He gave it faithfully through Isaiah 58. Not a day too soon, and not a day too late.
When Yahweh Shows Up
My fast had changed everything. Where I was going, what I was doing, how I spent my days, how I saw my life, and it was so much closer to the life I longed for.
So now I turn this to you: look unflinchingly at Scripture and the Lord's words. What do you see? I saw fasting, and knew I needed to follow that call; when I did, it changed everything. What about you? What if you set aside your fear, old habits, or love of comfort and let Him rewrite your story?
What is Yahweh calling you to?
Ask, and then be ready.
Anything can happen when Yahweh shows up.
---