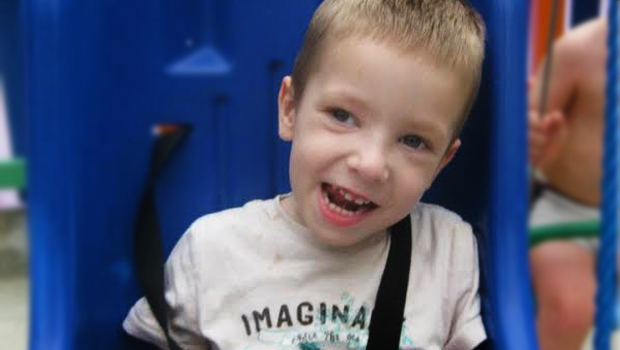 ---
To teens who want to make a difference, I have an opportunity for you. Perhaps you are here because you want to "do hard things." What I'm about to ask of you is not really hard, but it could save a life.
It won't cost you any money. It probably won't even cost you more than five minutes of your time. Yet, because of your willingness to make a difference, you could bring love and life to a little boy named Miroslav. All I ask is that you share his story. Share this blog post on Facebook. Forward the link in a short note to a friend, asking them to pass it on, too. You get the idea. And, to those of you who have read this far, but really don't want to stick Miroslav's photo on your Facebook page and are about to click away, please — DON'T. Hear me out. And help give Miroslav a chance.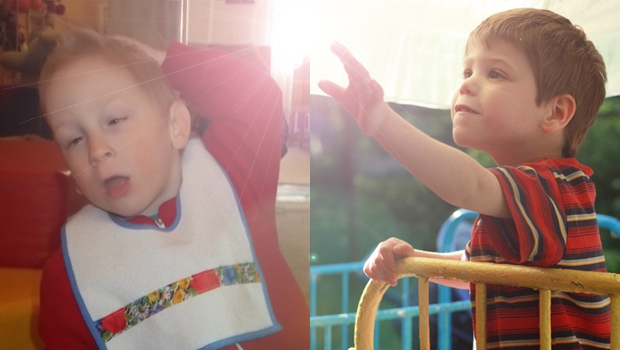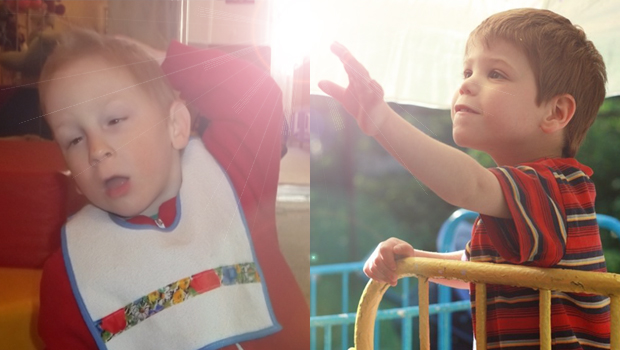 A few of you may remember my article about Yuri and Viktor. I asked you to help me to find them an adoptive family, and you responded. Because you shared their plight, a family saw their story in an online prayer group and decided to come for them. The family is currently still compiling their dossier and should be traveling to Ukraine before long.
I had met Yuri and Viktor in a Ukrainian orphanage in 2011. Well, at that same time, I met Miroslav. He was turning two. We called him "Angel Boy"—I cannot explain the beauty of his spirit. He, in circumstances that no little child should live in, was so full of a sweet, heart-breaking peace. His eyes showed no contempt or anger. Ever. They only held love and a sad, mystified wonder at why he was left alone and uncared for.
He had just been placed at an orphanage for special needs children due to his diagnosis of cerebral palsy. His mother still held rights. She was only allowed to visit him one day a week because she had entrusted him to this place. We got to see her three or four times over the seven weeks that we were there. Once, she brought Miroslav's older brother, a rambunctious boy who enjoyed striking us down with his plastic sword. The boy showed a gentle side, though, as he bent and tenderly kissed Miroslav's cheek. Miroslav smiled ever so sweetly at him. I sensed the love between these two brothers. I even felt that the mother cared deeply for her youngest son. Why, then, had she left him here?
With the help of a translator, my family and I asked her if we could do anything that could assist her in bringing Miroslav home. Did she need money to take care of him? No, she didn't. She said that he got the therapy and care he needed here. Our hearts broke as we thought, "If only you could understand! Your child gets no therapy. No special care. He spends all his hours behind crib bars, waiting for you. He is hungry, afraid, abandoned."
Miroslav's mother told us that, in a year, he would come back to live with them. We knew what a year in this place could do to a child. "Oh, God," we prayed, "keep Miroslav strong."
When we left the orphanage, when we looked into Miroslav's angel eyes one last time, we held hope in our hearts that he would be freed from this place.
Back in the US, we were unable to get news of this little boy. Then, after more than a year had passed, we saw a photo of him with a missionary. The very photo in this article. He looked so happy, so joyful. But we knew that when the missionaries left, he would be back in his crib. Little Miroslav was still at the orphanage. His mother's promise had not been kept. We'll never know why. Still, he remained unavailable for adoption. We prayed. We asked God that his family would take him back, or else they would sign their rights away, so that he would have a chance to leave the orphanage.
Today, he is still in the same place, still waiting for his momma to come back for him. She never will. He is turning five. He will spend his birthday alone, in a crib.
10 days ago, nearly 3 years since we told Miroslav goodbye, I received an email from a Ukrainian friend. In her words, "God is making the best for children who need him. Can you imagine that the lady from [the orphanage]…said 'please find family for Miroslav'?"
It was an answer to prayer. He is available for adoption now. He can be freed. If only an adoptive family can be found.
That's where your part comes in: Share. Miroslav's. Story.
Most everyone knows that Ukraine has all but destroyed part of Kyiv in their rioting. I have seen photos of beautiful monuments that I stood under that are blackened, burned, and crumbled. It is shocking and terribly saddening to someone who has been there. But, even more troublesome, are the Russian troops who are taking over Crimea. Adoptions in that region have been stopped. Adoptions ARE still taking place in Miroslav's region. Is time running out? Maybe. I don't know.
Is there a homestudy-ready family out there that could rush through the paperwork and claim Miroslav before he's stuck behind crib bars forever? There must be. But it may take many of us to reach the right person. You can take the first step towards finding Miroslav a family by pressing the Share button.
Not all great things are hard.
---
I can be reached at mckennaugh [at] inbox [dot] com or 570-549-2442 (please leave a message if no one answers and I will return your call).
You can read more about Miroslav's orphanage by clicking the following links and reading the story of Katia, who was adopted from the same place (I met her in Ukraine and found her a family when I returned to the US).

This is the amazing visual change that adoption can have for these children.
Note: The requirements to adopt from Ukraine are not difficult to meet, though the paperwork is lengthy and can be hard to finalize. Prospective adoptive parents must be married. Your homestudy should approve you for international adoption and specify that you can adopt a special needs child. The average length of time that it takes to adopt a Ukrainian child is around 9 months to a year. If you already had a completed homestudy, however, this time could be cut down significantly. Thank you for reading! Please help me make a difference for Miroslav!
---
Share Your Thoughts in the Comment Section!

There are currently __ Comment(s)
---