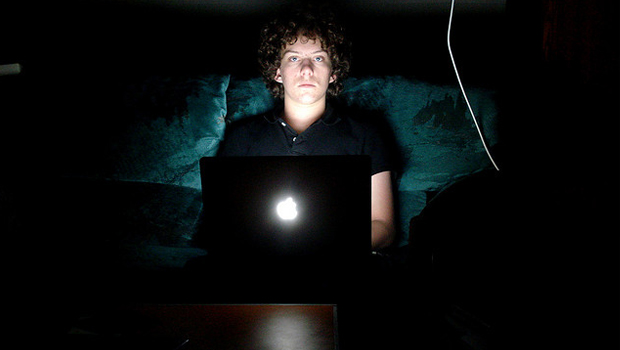 ---
At a nursing home the other day, I noticed this scenario develop:
An elderly gentleman with mental confusion was concerned that his old pickup truck was outside with the windows open. He put on his coat and was headed for the door when one of the employees, Rajan, walked up to him.
The patient explained his concerns, and Rajan, seeing that the gentleman was not to be dissuaded, only said, "Okay man, but first just sit down over here and rest a few minutes."
When the old gentleman protested that his truck really needed attention, Rajan rejoined, "Just sit here a minute for me, man. We've got a show for you to watch." To my surprise, the man forgot all about his truck as soon as he sat down and turned his attention to something else.
Thinking about it later, I realized that's the exact same tactic Satan uses to keep us from doing hard things. When we have a great idea and we're so on fire that Satan knows he can't scare us away, he tries distracting us, using lines like:
"So, you're all excited about this. So what? …Oh look, you can get a sneak peek at the next Hunger Games movie! And there's another trailer you just have to watch – everybody else will have seen it by the time you see them next week."
"So you need to work on school tonight, do you? Jake's inviting everyone over to his house for pizza, remember?"
And then before you know it, you've forgotten all about your Rebelutionary idea and you're back to your everyday distracted life. To quote C.S. Lewis, "active habits are strengthened by repetition but passive ones are weakened. The more often [a man] feels without acting, the less he will be able ever to act, and, in the long run, the less he will be able to feel."
So next time you're given a Rebelutionary idea, whether it's doing the dishes when it's not your job, getting a "real" job, writing a book, or organizing a political campaign, if you don't let yourself get distracted, you've won half the battle already.
What are some of the distractions that get to you?
---
Share Your Thoughts in the Comment Section!

There are currently 8 Comment(s)
---
Photo courtesy of Surat Lozowick and Flickr Creative Commons.
---