---
School dominates our lives from an early age and often continues well into our twenties.
The average American high schooler spends nearly 50% of her waking hours on educational activities.
Most states in the U.S. require between 175 and 180 days of school and/or between 900 and 1,000 hours of instruction time per year, depending on grade level.
For young people today, school is our job. We do school-work. We work hard at it.
But many of us are frustrated and we don't know why.
In this thought-provoking video, educator Ken Robinson puts his finger on that nagging frustration and pushes — hard.
Robinson argues that modern education is fundamentally flawed — that it squanders young people's potential and narrowly defines intelligence in ways that crush creativity.
His message is aimed at adults (and nearly 32 million have now watched it). But his points are about us. They're about young people. And we need to listen more than anyone.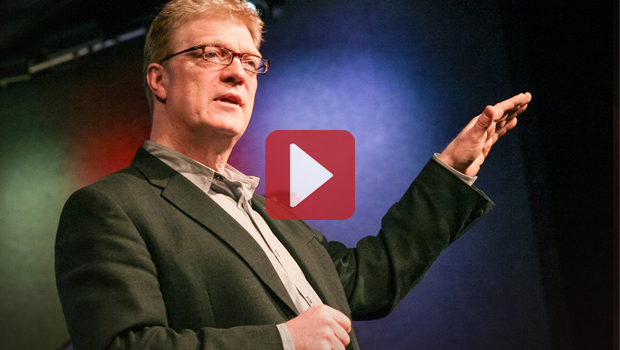 ---
Share Your Thoughts in the Comment Section!

There are currently 14 Comment(s)
---
Photo courtesy of TED.com
---