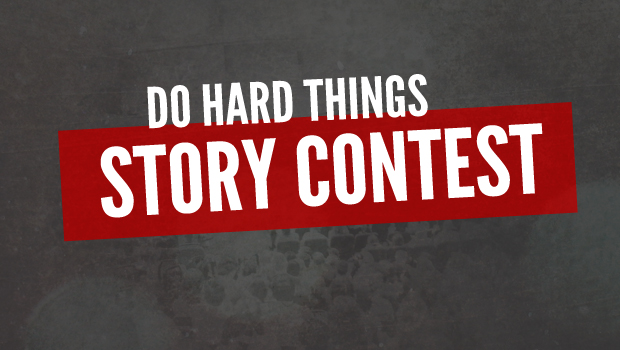 ---
After reading so many great entries for the Do Hard Things Story Contest, we've decided to highlight a story on TheRebelution every week for the rest of the year. Each story emphasizes how Do Hard Things has impacted these rebelutionaries. Today, meet Annalysa!
---
When I first read Do Hard Things, I was excited.
I was inspired, thrilled, and ready to get out there and change the world. I dove into the process of beginning several projects and came out disappointed because things never really worked out.
I was 13 or 14 years old and I finally realized something.
I was missing the small hard things.
I got so caught up in the excitement and unusualness of the idea of big hard things that I overlooked the hard things I had to do every day, such as be nice to my siblings and make my bed every day (something I still need to work on).
When I came to the realization that I needed to work on my small hard things, one of them being humility, I began to look at things differently.
Resolving to Read the Bible
At the beginning of 2015, I made a resolution to have my Bible time every day.
I didn't realize how hard it would be sometimes, trying to get it done every day. If I missed it in the morning, I would stay up late trying to get it done. But something was wrong. Finally, one day after I had put it off for a while and was doing it in the afternoon – somewhat begrudgingly, I might add – it hit me. Hard.
I wasn't doing it for a relationship with God. I was having daily Bible time to check it off on my list.
When I realized what I had been doing, I was crushed and begged God to forgive me. Looking back, I see that that experience has helped me grow closer to God.
Yes, sometimes I don't feel like doing it. Sometimes I have a million things to do on my "to-do list" that I rush through it. Sometimes I get distracted. But in the end, it's always worth it.
Growing closer to God is something that I want to do for the rest of my life. And that starts now.
Helping Women at Risk
My first "big" project opportunity came in February 2015 when my mom came home from a women's conference with a packet about Women At Risk, Int'l (WAR Int'l), an organization that rescues women from slavery and gives them safe jobs making jewelry and accessories to sell.
The money raised goes to the safe houses that these women live in.
I've had a passion for justice for a long time. I had done a lot of research and even did a paper on human trafficking/slavery for school, which gave me an opportunity to explore the subject more thoroughly.
I had wanted to do a fundraiser or something but never could find just the right moment. When my mom gave me the packet about WAR, Int'l, I read through it and knew God had given me my chance.
I had been praying for a few weeks for something that I could do to help make a difference.
WAR Int'l helps individual hosts host their own jewelry parties (selling the handmade jewelry made by the rescued and at-risk women) to raise money for WAR. I'm not big into jewelry parties but I wanted to do this because it was for a good cause.
I decided, after a lot more prayer and talking with my mom about it, to do it and I collaborated with a friend, my sister, and mom to host a jewelry party.
I was hoping to raise at least $1,000; I knew that was probably a stretch, but one can always dream, right? Even though it was raining that day and there were only about 20 orders made, we raised over $1,600 dollars to help support rescued and at-risk women all over the world.
It was a great experience and definitely a learning experience, discovering that different people have different personalities and that patience is something that I need to increase in greatly.
Reaching Out in Friendship
Recently, I took another "big" step in church.
Being one of only three or four homeschooled teens in the church, I never really fit in with the rest of the youth group.
After a year in the youth group, I decided to help in the toddler Sunday School class, where I could learn leadership skills, not to mention that my little brother was in there at the time.
I really never connected with any of the kids in the youth group, at least not long term, but I really wanted to. All of my really good friends lived far away or in other states and I really wanted a good friend close by.
There is one girl that stood out to me in church. She was quiet and hung out with the rest of the teens but I could see that there was something different about her.
If we saw each other in passing, we would say, "hi" but it never really went beyond that.
A few weeks ago, I decided to take a step towards friendship with her. I ordered Do Hard Things and this past Sunday, wrapped it up, along with a note, and gave it to her. I think it surprised her and it was exciting for me to be able to give it to her.
I have yet to see what becomes of this but I continue to pray for her and look forward to see what God has planned for me next.
---
Share Your Thoughts in the Comment Section!

There are currently __ Comment(s)
---