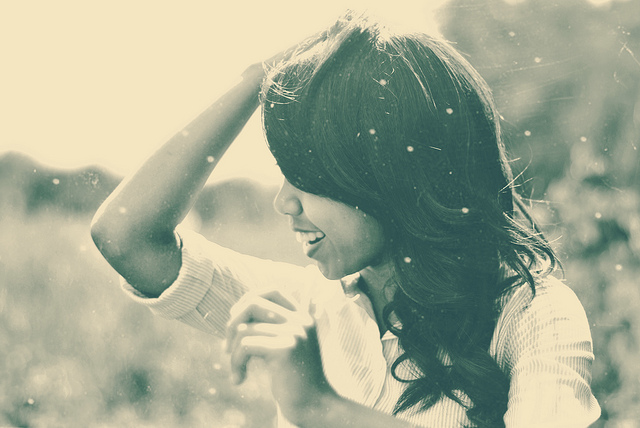 ---
"Finally, brothers, whatever is true, whatever is honorable, whatever is just, whatever is pure, whatever is lovely, whatever is commendable, if there is any excellence, if there is anything worthy of praise, think about these things" (Philippians 4:8).
We only have one life, so we need to make the most of it.
Our purpose on earth is to bring glory to God, and one of the most important ways we do that is to do good for others and spread the gospel.
I'm gonna stop here and just say something.
Doing good doesn't save us, but those who are saved should want to do good.
God has rescued and redeemed you! Shouldn't you be overflowing with joy and gratitude and want to share this with other people?
We are sinful; we often neglect to be grateful and joyful, and we naturally don't like hard work. But as Christians, we have to stop being lazy and ungrateful, because we're different. We've been made new, and we have to live in a new way, a way worthy of our calling.
You may be thinking, "This is great, but what does it have to do with Philippians 4:8?"
The first step to changing how we live is changing how we think.
"But be transformed by the renewing of your mind and then you will be able to know what is good and right" (Rom. 12:1).
How and what we think are very important. Our thinking decides what our actions will be. So we need to have pure thoughts.
I doubt that many of you would listen to music filled with bad language or watch movies that are explicitly dishonoring to God or even hang out with friends that influence you badly – but if you do, all of these things affect what you do and who you are.
If you keep listening to bad language, you'll start saying it and thinking it's okay or not caring. If you keep watching those bad movies, then you'll dwell on the negative stuff in them. If you hang out with bad friends, you'll become like them, as Proverbs says (Prov. 13:20; Prov. 14:7; Prov. 22:24-25).
Remember that there is a difference between evangelism and purposely hanging out with the wrong company.
Maybe you are pretending to be a nice kid who always helps their parents, goes to church, and puts on a show, but inwardly you think rebellious thoughts, have a complaining attitude, or simply don't care about doing good and pleasing God. You just do that so that you can be on people's good sides and earn their praise.
Maybe you don't do any of those things. Good for you! But guess what? We can be so focused on ourselves and our happiness, that we forget our purpose!
Chances are, if you spend all your time looking for entertainment and fun stuff to do, and never do things for other people, you're not actually making time for God in your life.
You become self-focused and don't pay attention to the world around you. This is bad!
So how do we prevent all this?
1. Keep your thoughts pure.
Think on what is good, listen to what is good, watch what is good, be around people who are a good influence. Fill your mind with what is good.
You can decide whether something is "good" by one simple test. Ask, "Does this bring glory and honor to God? If he were beside me, would he be pleased and would I do it?"
2. Spend time with God.
This should really be number one if this were a list based on importance. It is praying and reading the Bible on a daily basis and making God the first priority in your life. Develop a right relationship with him, and you'll desire to do good.
I think the "why" question is pretty easy. We need prevent the bad stuff, because it's wrong!
If you are one of the above people who are just faking it, ask for forgiveness and truly repent.
I don't believe in losing your salvation but I do believe that people can say they are Christians but not actually mean it. Yes, this might be controversial, and no, I'm not accusing you of being a hypocrite or lying.
But there are a lot of people out there who say, "Oh yeah, I believe in God! I'm going to heaven!" who don't truly care and aren't truly followers of Christ.
There is a difference between knowing who God is and that he exists and personally seeking to "know" him.
Which are you?
---
Share Your Thoughts in the Comment Section!

There are currently __ Comment(s)
---
Photo courtesy of Lauren Rushing and Flickr Creative Commons.
---