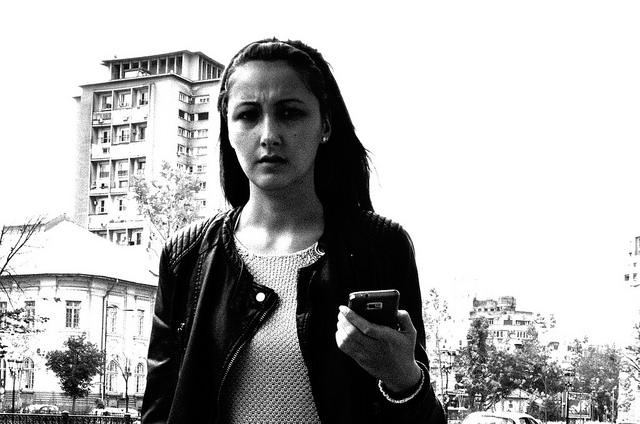 ---
I'm not in a particularly good mood right now.
In fact, if I had enough energy I'd probably be throwing stuff. But I don't.
I was doing math all day. I really haven't had enough sleep the last few nights. And I'm lonely.
I'm used to being lonely and tired. I'm used to the sky being grey. The sky's always grey in New York.
But it's Friday and Friday's supposed to be a good day. Friday's the last day of school. Friday means Saturday's right around the corner.
Sometimes, I have friends over on Friday. Not today, though. Unfortunately, since I had time off for Easter, I had company on Wednesday instead.
Why is this unfortunate? Well, after bringing my friends back home on Thursday, all I did was practice piano and work out. I could have done that without having break.
It was also beautiful weather the last few days (other than the fact that the sky was grey). I spent hardly any time outside. I was going to run today. Well, it got late. I got tired.
I'm not running.
And my friends who were here on Wednesday left. Duh! Of course they did. They always do. But what if this time they don't come back? Like what if they get hit by a car or something terrible happens?
Or worse, what if they suddenly decide to reject me?
Wait. Did I just say it'd be worse if they decided to reject me?
There's another thing to complain about. I'm selfish. Very, very selfish – and self-centered. But wait. I just read a post on The Rebelution about how we're not supposed to focus on all the bad things about ourselves.
I'm unhappy … and it's my fault which makes me even more unhappy.
So I could choose to be miserable and spend 315 words describing just how miserable I'm feeling, which is what I just did.
Or I could decide to be thankful.
Thankful? Really?
Yes. Really. It's better than moping and it's commanded in the Bible.
"[G]ive thanks in all circumstances; for this is the will of God in Christ Jesus for you" (1 Thessalonians 5:18).
There are plenty of people in other countries who'd love to be learning math. God created math, and God called His creation "good."
Maybe I could meet my math with fascination instead of frustration. Maybe I could pray about … math.
God's put great friends in my life. Jesus died so that I could have the best friend in the world: Himself. God also cued me in just today that at the root of loneliness may be a heart that doesn't believe God is enough.
I could be thanking God for each of these things. For the fact that Friday's still the last day of school, and Saturday's just around the corner. For my friends coming on Wednesday. For math.
But instead I choose to be in a bad mood.
And here's something else.
Even my futile attempts at thankfulness can turn into cleverly concealed complaints.
"Oh, thank you for giving me friends even if I did have to wait until, like, last year to get any."
"Oh, thank you for the beautiful day that I didn't get to enjoy."
"Thank you for math even though that doesn't change the fact that I absolutely hate it."
"Thank you for a break, even if I did use part of it to work out and practice piano."
That's not what God commanded us to do. He commanded us to give thanks … and that means from the heart.
Being in a bad mood isn't even good for us.
"A joyful heart is good medicine, but a crushed spirit dries up the bones" (Proverbs 17:22).
What's the point of thanking God when we don't have a joyful, happy spirit?
That doesn't mean we necessarily have to feel happy or thankful. But let's truly be thankful. The feelings may come later.
Hilariously enough, I wrote most of this post yesterday when I was in a bad mood. Today, I'm happier. It's Saturday. The sky is blue, and I'm going to run … outside.
But God has a sense of humor.
Friday morning, I was going to write a post for The Rebelution about thankfulness. On Thursday, I had a bad mood. Today, I was going to be thankful.
On Friday, I still had a bad mood.
But then God did something even funnier. He didn't just get me to write a post about thankfulness when I was having a bad mood. He sent me a little reminder of His faithfulness. Of the fact that I should be thankful even for the little, tiny things.
I have a thing about the Google koala emojis, and I was bummed they didn't exist on Slack (a private messaging website). Well, God made it so that I could use koala emojis on Slack.
Does God even care about koala emojis? Well, He cares about me and He cares about koalas … so why wouldn't He?
He knows my pet peeves. He knows why I was in a bad mood, and apparently, He also knows how to brighten my mood. He's not too dignified for emojis, and I'm thankful for that!
So this week, I'm going to pray when I'm in that bad mood.
I'm going to thank God for being sufficient, and for the little things (even emojis), and I want to invite you to join me.
What are you thankful for? What has God done in your life?
I don't mean how's He changing you and making you a better person, though that's important too. How's He shown you that He's there and He cares about your quirks?
Join me and be thankful!
---
Share Your Thoughts in the Comment Section!

There are currently __ Comment(s)
---
Photo courtesy of Jake Stimpson and Flickr Creative Commons.
---