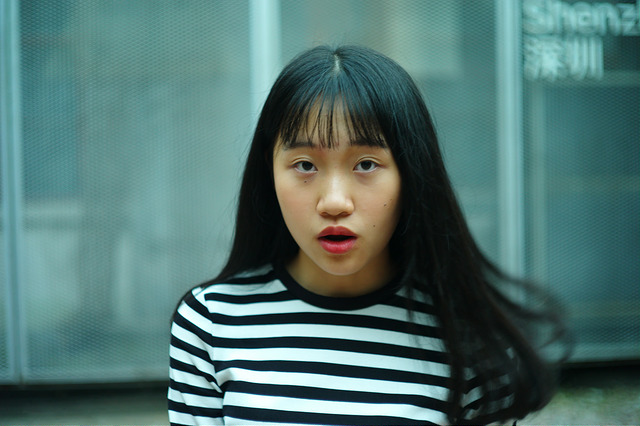 ---
I have a job.
Why? Well, there's this thing called Adulthood that apparently costs money. (Hint: college, car, insurance, house, marriage, children, etc.)
The thing is, when I first applied for a job, I thought it was just an earn-money-move-on kind of gig. Turns out I was wrong.
You see, God puts us in places for a very specific purpose.
But you will receive power when the Holy Spirit comes on you; and you will be my witnesses in Jerusalem, and in all Judea and Samaria, and to the ends of the earth. – Acts 1:8
That includes my job. We are salt. We are light.
In the same way, let your light shine before others, that they may see your good deeds and glorify your Father in heaven. – Matthew 5:16
The question isn't really what we are supposed to do, but how we are supposed to do it.
So, I give you eight ways to be salt and light (translation: a witness for Jesus) in your workplace.
Don't curse.
I know it's everywhere. Previous to working in the secular environment, I had no clue what a struggle it would be. When you are constantly around it, those words begin to be the first thing that come to mind. Fight it! Memorize scripture (Ephesians 4:29; Colossians 3:8; Exodus 20:7; Matthew 12:34).
Start a team cursing challenge (50 cents for every curse word, use a chart, money goes to the person who cursed the least in a week). The point is to be different. To be transformed not conformed.
Do not conform to the pattern of this world, but be transformed by the renewing of your mind. Then you will be able to test and approve what God's will is – his good, pleasing and perfect will. – Romans 12:2
Don't gossip.
Again, prior to working, I had no idea how tempting this would be. Not only is gossip all around you, but there are always THOSE coworkers that everyone knows are a problem, or THAT manager who never does their job. Don't do it!
Don't start it, don't participate in it, leave if you know you can't resist it. Over time, the fact that you don't talk about others will make you trustworthy in the eyes of your coworkers. And that makes it worth it.
Do not let any unwholesome talk come out of your mouths, but only what is helpful for building others up according to their needs, that it may benefit those who listen. – Ephesians 4:29
Be the encourager.
Instead of gossiping and cursing, be the person who looks for ways to encourage your coworkers and superiors. One way that I have began fighting negative thinking/speaking about my coworkers is to search for the positive aspects of who they are.
For example, one of my coworkers is quite lazy and doesn't follow through on what he says he will do. That really gets on my and my superior's nerves. BUT, he is a very cheerful and uplifting person who gets along with everyone and is great with customer service. So I focus on that.
Go out of your way to compliment your coworkers on things they do well. Make a point to thank your manager for running a good shift. Encourage consistently and sincerely.
Finally brothers and sisters, whatever is true, whatever is noble, whatever is right, whatever is pure, whatever is lovely, whatever is admirable – if anything is excellent or praiseworthy – think about such things. – Philippians 4:8
Listen, remember, ask.
As I began to get to know my coworkers, I started learning things about them. My manager has a 10-year-old daughter and is separated from her husband. That coworker has a 4-year-old niece that she babysits whenever she isn't working. This coworker just got out the military. That person is trying to get promoted. The night clerk has a daughter on probation and is going through a divorce.
The point is, listen to what your coworkers are saying to you about their lives.
Remember what they shared with you, no matter how big or small. Ask about that piece of their life often. You will be shocked at how your coworkers respond to those three simple things.
Do nothing out of selfish ambition or vain conceit. Rather, in humility value others above yourselves, not looking to your own interests but each of you to the interests of the others. – Philippians 2:3-4
Pray for your coworkers.
Now that you are listening and remembering important things about your coworkers, pray for those things. In fact, ask your coworkers if you can pray for tough things when they share those things with you. Even pray over them right there at work. Yes, it is sometimes awkward. But it is an opportunity to be light in darkness.
Therefore confess your sins to each other and pray for each other so that you may be healed. The prayer of a righteous person is powerful and effective. – James 5:16
Follow through on promises/commitments.
This is about earning respect from your peers and superiors. If you tell your boss that you will do x, y, and z, don't forget to do y. If your coworker asks you to do something really small, don't blow it off.
Don't fail to complete tasks that you started. It's not rocket science. Do what you say you will do. This simple thing will make you a dependable, trustworthy, and responsible team member.
When a man makes a vow to the Lord or takes an oath to obligate himself by a pledge, he must not break his word but must do everything he said. – Numbers 30:2
Play on your team.
This is some of the best advice my dad has ever given me in regards to my work life. Remember that lazy coworker I told you about? Well, he's been a continual challenge for me. I don't believe that I am responsible for covering up his laziness in the least.
BUT, if I see a task that he said he completed that is not complete, what do I do? Do I tell the manager? Do I do it myself? Do I tell him? Answer: I play on my team.
He is my peer, so I go to him first. I mention to him that I noticed this task isn't done. Only if he gets angry, or if he still doesn't finish the task, do I go up a level and talk to the manager about it. After all, if the position were reversed, isn't that what I would want my coworker to do?
Do to others as you would have them do to you. – Luke 6:31
Excel at your job.
It's pretty simple, but it's not easy. Do the best that you can, all the time. Don't be lazy, show up on time, follow through on your commitments, seek to learn, don't avoid hard tasks, always come back for the next task, pay attention to detail, be efficient, work hard.
Be an example for your coworkers. Earn the respect of your superiors.
Whatever you do, work at it with all your heart, as working for the Lord, not for human masters, since you know that you will receive an inheritance from the Lords as a reward. It is the Lord Christ you are serving. – Colossians 3:23-24
Excelling, treating others as you want to be treated, following through on commitments, praying, listening, encouraging, refusing gossip and cursing; they are all meant to point to one thing.
Jesus.
This list I have given you is not the end; it is the means to the end.
"Therefore go and make disciples of all nations, baptizing them in the name of the Father and of the Son and of the Holy Spirit, and teaching them to obey everything I have commanded you. And surely I am with you always, to the very end of the age." – Matthew 28:19-20
These things we do for the Lord, and the Lord is with us.
Now come, let us go into our workplace and obey the great commission he has given us.
---
Share Your Thoughts in the Comment Section! There are currently __ Comment(s)
---
Photo courtesy of SKH818 and Flickr Creative Commons.
---