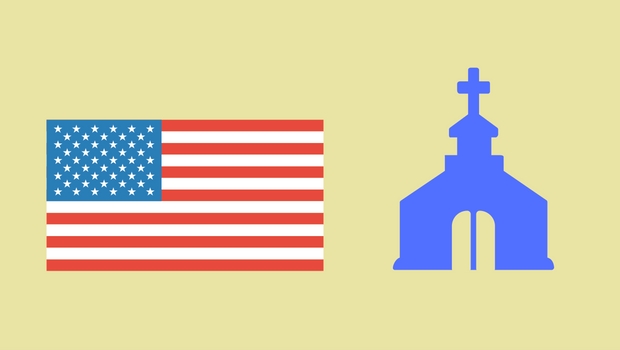 ---
Have you ever heard a preacher say something like, "Revival in America won't start in the White House, it will start in the Church House"?
I have. Several times. However good this statement may sound, it's not true. At least not fully true.
Revival means an improvement in the condition or strength of something, an instance of something becoming popular, active, or important again — a new production of an old play or similar work, a reawakening of religious fervor, a restoration to bodily or mental vigor, to life or consciousness, or to sporting success.
Did you know that revival doesn't actually start externally at all? Every instance of "religious" or "Christian" revival in the history of the world didn't fundamentally start because of an eloquent preacher or nice church. It started because God changed someone's HEART.
Every instance of revival began with one or two people yielding themselves, their hearts, to God. Revival is internal, not external. The White House can't change America's heart.
Only God can change America's heart.
He might work through the Church House, but He alone is America's savior.
We, as Christians are encouraged to pray for our country. Second Chronicles 7:14 says:
If my people, which are called by my name, shall humble themselves, and pray, and seek my face, and turn from their wicked ways; then will I hear from heaven, and will forgive their sin, and will heal their land. In fact, we are commanded to pray.
First Timothy 2: 1-4 adds:
I exhort therefore, that, first of all, supplications, prayers, intercessions, and giving of thanks, be made for all men; For kings, and for all that are in authority; that we may lead a quiet and peaceable life in all godliness and honesty. For this is good and acceptable in the sight of God our Saviour; Who will have all men to be saved, and to come unto the knowledge of the truth.
I have decided to set aside a day this year that I will spend in fasting and prayer for our country. Because of our country's great need for change.
For prayer.
For God to change us.
I will pray for revival in my heart. I will pray that revival will spread from me to my family, to my friends, to their friends, and so on and so on, until everyone in America has at least had the opportunity to change. To let God change them.
If you want revival in America, will you join me in a day of fasting and prayer on September 11th, this year?
Will you pray that you personally will have revival in your heart? Will you pray that your revival will spread through our country and the world?
And will you help me spread the word of this mission of prayer to every Christian in our country?
Revival starts in the heart. Will it start in yours?
---
Share Your Thoughts in the Comment Section!

There are currently __ Comment(s)
---