Articles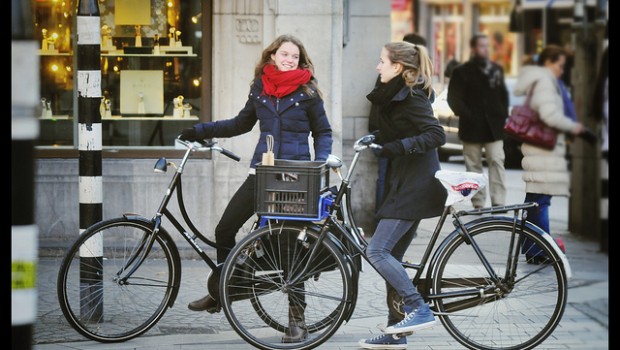 Published on October 10th, 2016 | by Joy Swen
What I Would Tell My 12-Year-Old Self
"Dear younger me
where do I start?
If I could tell you everything that I have learned so far
Then you could be
One step ahead
Of all the painful memories still running through my head
I wonder who much different things would be
Dear younger me"
If you wanted to prepare your younger self for your teenage years, what would you tell them?
If you wrote a "Dear younger me," letter, what would you say?
For some reason this song hit home for me. Every time I heard it I'd ask myself the same question, "What would I say?"
With my little sister turning 12 in a couple of days I racked my mind about what to give her. And I realized the biggest thing I could give her is all the things I wish I knew when I was 12.
The years between 12 and 17 were some of my most difficult years thus far. Most of it was wrought with fear and dread. To this day I still wish I could forget many of those moments.
As my younger sister turns 12, I watch her growing up and I don't want her to go through what I did when I was her age. So for her birthday I wrote her a letter.
"Dear Little Sister, in the following pages you will find all the wisdom and advice I wish I knew when I was 12-years-old."
That letter is made up of Bible verses combined with things I knew when I was 12. If I had known these things, maybe my days wouldn't have been so dark. My goal in the letter is to mentor my younger sister and help her develop into a godly young lady.
In a few days she'll open that letter and read about God's love, Jesus's sacrifice, and how to live for Christ. And as she grows into a teenager I have made a commitment to help her grow up in the faith and know how to live for God's glory. I know helping her and guiding her this way won't always be easy, but it'll be worth it.
"Likewise, exhort the young men to be sober-minded, in all things showing yourself to be a pattern of good works; in doctrine showing integrity, reverence, incorruptibility, sound speech that cannot be condemned, that one who is an opponent may be ashamed, having nothing evil to say of you." — Titus 2:6-8
"Let the word of Christ dwell in you richly in all wisdom, teaching and admonishing one another in psalms and hymns and spiritual songs, singing with grace in your hearts to the Lord." — Colossians 3:16
We are told repeatedly in Scripture to teach one another and help each other grow in the faith.
So what would you say? Go back in time to four, six, or eight years ago and think about you then. What would you want them to know? Pick up a pen and paper and write at the top, "Dear younger me."
Now here's a challenge for you:
Once you've written that letter put it in an envelope and place it somewhere you can see it.
Every time you see the letter, pray that God will send you someone you can mentor. Maybe it's a younger sibling, a friend, or a young person at your church.
Be patient; God will show you the one for you to mentor.
Mine happened to be a young girl I've taken in as a younger sister, though not officially. God clearly showed me I can help this girl and make a difference in her life.
Look around, there are countless children and young people who are needing advice on how to grow up. They're needing love and someone to help them mature.
Once you see who you can help, take that letter and rewrite it. Write it to the young person you want to mentor and guide through the next few years. And make a commitment to help this person to grow up in a godly manor.
Imagine the difference that we could make if young people turned around and helped guide those younger than us. I'm only barely 17, yet I'm going to do my best to help my younger sister navigate the crazy years of adolescence.
So will you? Will you make a difference in the life of a young person you know?
It all starts with a letter and three simple words.

Dear younger me …
---
Share Your Thoughts in the Comment Section!

There are currently __ Comment(s)
---
Photo courtesy of Amsterdamize and Flickr Creative Commons.
---