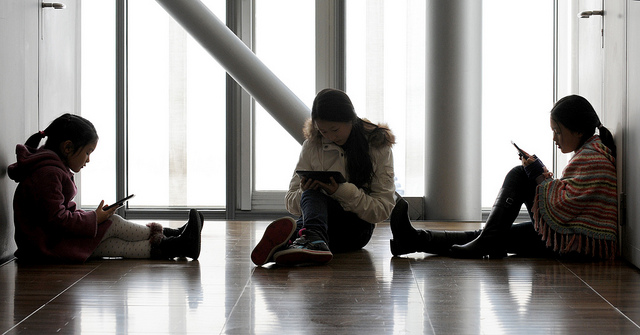 ---
Imagine you're sitting in the corner of a room all by yourself.
The storm and the pouring rain outside perfectly reflects how you're feeling. Close by, a crowd of happy people laugh together with their friends. Your heart aches as you wonder why nobody wants you as a friend, nobody wants to hang out with you, no one even says hello.
Thoughts run through your head. "Did I do something wrong? Am I too boring? Do I say the wrong things? Am I annoying?
Why does nobody like me?"
For some people, it really might take imagination to put themselves in this situation. For many people, though, it's all too familiar — because you've been there. You know what it feels like. You understand the pain. You get it.
Though surrounded by people, you often feel so alone.
I'm guessing that none of this is a surprise to you. It doesn't surprise me either. Loneliness, frustration, sadness, these are just part of life in a fallen world, right? So why am I talking about it? Why not just accept this as a normal part of life?

Christian brothers and sisters, we can do better than this.
We are called to do better than this, expected to do better than this, commanded to do better than this. I'm not at all surprised that loneliness, frustration, and sadness exist in this broken world. But I am surprised that these things are so prevalent even among Christians.
No, my point is not to convince you into believing a prosperity gospel. I recognize that suffering is a part of the Christian life that we are called to endure faithfully as Christ did for us.
But I also realize that we as young people who profess faith in Christ must be doing something wrong when in our churches, youth groups, Christian universities, schools, or co-ops, and whatever other Christian circles you may be part of, other young people are practically dying on the inside because nobody seems to care about them.
The apostle Paul wrote this to the church in Ephesus:
"I therefore, a prisoner for the Lord, urge you to walk in a manner worthy of the calling to which you have been called, with all humility and gentleness, with patience, bearing with one another in love, eager to maintain the unity of the Spirit in the bond of peace. There is one body and one Spirit — just as you were called to the one hope that belongs to your call — one Lord, one faith, one baptism, one God and Father of all, who is over all and through all and in all" (Ephesians 4:1-6).
And this to the church in Thessalonica:
"We ought always to give thanks to God for you, brothers, as is right, because your faith is growing abundantly, and the love of every one of you for one another is increasing" (1 Thessalonians 1:3).
And this to the church in Rome:
"May the God of endurance and encouragement grant you to live in such harmony with one another, in accord with Christ Jesus, that together you may with one voice glorify the God and Father of our Lord Jesus Christ. Therefore welcome one another as Christ has welcomed you, for the glory of God" (Romans 15:5-7).
And this to the church in Colossae:
"Put on then, as God's chosen ones, holy and beloved, compassionate hearts, kindness, humility, meekness, and patience, bearing with one another and, if one has a complaint against another, forgiving each other; as the Lord has forgiven you, so you also must forgive. And above all these put on love, which binds everything together in perfect harmony. And let the peace of Christ rule in your hearts, to which indeed you were called in one body. And be thankful" (Colossians 3:12-15).
We, as Christians, are part of the body of Christ.
We are to be united by our common hope in the gospel. We have been saved by the grace, mercy, love, and compassion of God, and so we are called to show grace, mercy, love, and compassion to others, especially fellow believers.
How can we be united as the body of Christ if we are divided into our own little cliques?
How are we being imitators of Christ if we don't even talk to anybody but our close friends?
So I urge you: strive to love each other, to have compassion, to genuinely care about other people.
Befriend the new kid. Sit by the person who's sitting by himself. Talk to the girl or guy standing in the corner.
It might be hard to go sit down by a stranger (especially if you're shy like me). It may be out of your comfort zone to walk up to someone you don't know and start a conversation. Building friendships will take time and effort that you might prefer to spend on something else.
But you never know how big of an impact these little hard things might make in somebody else's life.
---
Share Your Thoughts in the Comment Section!

There are currently __ Comment(s)
---
Photo courtesy of ITU Pictures and Flickr Creative Commons.
---