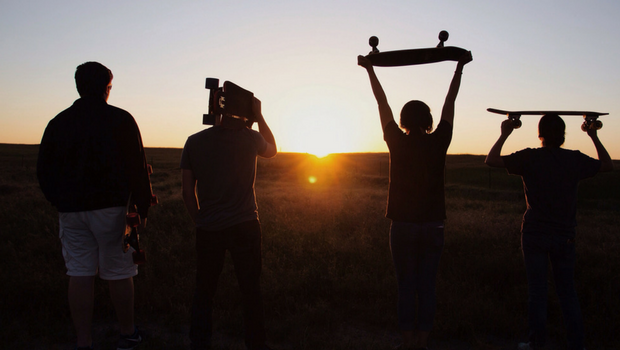 ---
Summer…
The hot, and often boring days are filled with video games, a popsicle, and possibly an enjoyable vacation or two. The normal day to day school and homework are put on hold for us to relax and refresh ourselves. Growing up I often found summer time to be altogether boring and unproductive.
I am assuming it is true for you too since you clicked on this article.
Here is a short collection of ideas to help you as you plan forth your summer.
1. Read through a good book each week.
Brett and Alex have a wonderful list of suggested books.
2. Go on a mission's trip.
It doesn't have to be in a foreign country. Many churches do outreach in cities around the USA.
3. Volunteer at a pregnancy care center.
I have been volunteering at a pregnancy center for the past year and have been truly blessed by it.
4. Mow an elderly neighbor's lawn for free weekly.
5. Visit a nursing home weekly.
Many residents enjoy having someone listen to their stories.
6. Become a correspondent for Compassion International.
Compassion International is looking for people to write letters to children.
7. Send a care package to troops over seas.
They love receiving candy, calendars, and letters. This is a great way to thank them for their service.
8. Memorize a chapter of the Bible.
11. Find someone younger than you and be a mentor in their lives.
Don't just preach at them, but spend time pouring into them.
12. Write, produce, film and edit a short film.
When I was 12, my best friend set out to do this as a summer project. It proved to be an amazing experience.
13. Offer to babysit at a low rate or even for free.
Many parents are tired during summer and would love a free couple of hours.
14. Send letters to missionaries.
They are on the front lines of battle, needing our prayers and support. Ask your local church for contact information.
15. Focus on your relationship with your siblings.
Be intentional in spending time with them.
16. Help your parents with large house projects, such as painting or cooking freezer meals.
17. Organize a fundraiser for an organization you believe in.
18. Cook a meal for new mothers.
19. Visit the police and fire stations.
They enjoy having company and it truly makes their day, especially if you bring homemade treats.
20. Spend a day in a wheelchair, mute (no speaking allowed!), or deaf.
This allows you to see life through their eyes.
It is amazing how your perspective will change with time.
22. Make and deliver cards to the children at your local children's hospital.
I encourage you to pray over this list and ask the Lord to show you how you can be a blessing to others this summer. Have a blessed summer!
---
Share Your Thoughts in the Comment Section!
---