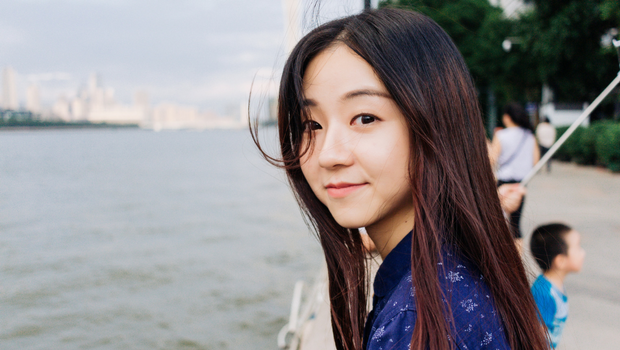 I avoid eye contact when possible.
I would rather observe people than converse with them. I need alone time. I worry about making friends.
Who am I?
I'm an introvert.
A "Gentle and Quiet Spirit"
As an introvert, it is easy to fall into the trap of believing I naturally have "the imperishable quality of a gentle and quiet spirit, which is precious in the sight of God" (1 Peter 3:4).
But I don't.
Many introverts claim to naturally obey the command to let their adornment be "the hidden person of the heart" (1 Peter 3:4).
But this verse isn't about introverts and extroverts. It's about how we choose to behave, regardless of the personality God has given us.
I could give many biblical examples of people who demonstrated a gentle and quiet spirit, like Ruth, Jonathan, and Mary; and I could give examples of people who demonstrated a loud and boisterous spirit, like Jezebel, Samson, and the woman of Proverbs 7.
But you probably already know how these Bible characters acted. You know about Ruth's sacrificial love, Jonathan's loyalty, and Mary's submission. You've heard about Jezebel's wicked heart, Samson's pride, and the rebellious spirit of the Proverbs 7 woman.
And the conclusion I've come to is that your personality does not determine how you will behave… but it can influence your behavior.
No Edge on Righteousness
Introverts have a tendency to conceal information that needs to be shared, not speak up about important things (like their faith), and hide instead of reach out to others. We would rather listen to gossip than spread it, observe injustice instead of interfere, and avoid conflict rather than confront it.
It's easier for introverts to hold their tongue, conceal a juicy secret, and keep quiet even when angry; but they are definitely capable of having a loud, boisterous spirit — even in their reserved fashion. They can still start a rumor, talk unkindly about a friend, or say something inappropriate; and extroverts can still ignore the lonely kids and keep their faith hidden.
It's easy to blame the introverts when the new guy at youth group still doesn't have any friends, and it's easy to blame the extroverts for being noisy during the sermon. But, unfortunately, we're all to blame.
Common Struggles, Common Savior
Extroverts and introverts are equally self-centered and sinful.
Regardless of our personality types, we have common struggles—and a common Savior. Maybe an extrovert wrestles with sharing gossip, but an introvert wrestles with stopping it. Maybe an extrovert has trouble keeping secrets, but an introvert has trouble opening up with honesty.
Maybe an extrovert has trouble listening to his or her friends, but an introvert has trouble being friendly.
Now there are varieties of gifts, but the same Spirit.  And there are varieties of ministries, and the same Lord. There are varieties of effects, but the same God who works all things in all persons. But to each one is given the manifestation of the Spirit for the common good. (1 Corinthians 12:4-7)
Now, of course, this passage is talking about spiritual gifts, but it can also be applied to personalities. As Christians, we have the same powerful Holy Spirit inside of us, so whether we are extroverts who struggle with gossip or introverts who struggle with deceit, we all have the power to stop because we all have the same mighty Spirit in us.
God gave you a specific personality for a reason, so embrace it. Whether you love being with a big group of friends or just a couple besties, all of us can relate to each other because we all serve the same God.
---