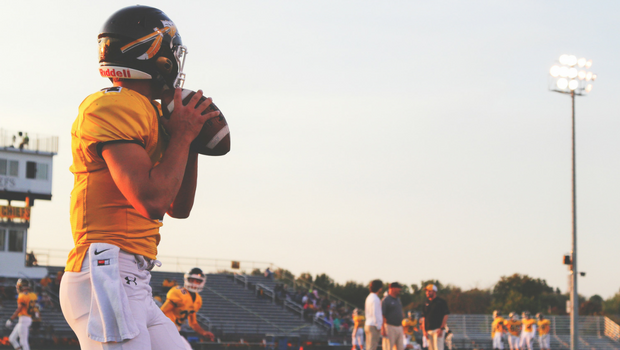 "The wind is moving, but I am standing still
A life of pages waiting to be filled"
These words to Michael W. Smith's 1990 hit song "Place in This World" speak directly to how I feel when I ponder my future.
I've been a teenager for several years, and it has been a time of searching and questioning. I've asked questions about God's existence, the meaning of Jesus' sacrifice, and what is expected of me as a Christian. I've wondered at times whether I was saved at all.
Most of all, I've wondered what in the world I'm going to do with the rest of my life. It seems like the future is an open book with hundreds of blank pages, waiting for the story of my life to be written.
"A heart that's hopeful, a head that's full of dreams
But this becoming is harder than it seems"
Indeed, it is difficult to navigate these years of wondering, waiting, searching. One day I'm sure I want to be a nurse, and the next day I think I'd rather be a lawyer. One week I'm pumped about my future as a missionary to an unreached jungle tribe, and the next week I think I'd rather be a stay-at-home mom in my familiar America.
I often wonder where I will end up, what I will do, whom I will marry, how God will use me.
"If there are millions down on their knees
Among the many, can you still hear me asking
Where do I belong?
Is there a vision that I can call my own?"
As you consider your future, here are four truths to keep in mind.
1. This is a season of growth.
The teen years are a great opportunity to prepare for the future.
You can grow in your relationships with God, your family, and your friends. You can memorize Scripture, invest in your younger siblings, and build God-glorifying friendships. You can develop in your gifts and abilities — teach, encourage, serve, learn a new skill, practice piano or basketball.
2. God can use you right now, right where you are.
People will ask what you'd like to do in the future, but you don't have to wait for "someday" to be used by God. You can do hard things for the kingdom right now, in your own neighborhood, your own city, your own country.
Teenagers have opportunities to be used by God that adults don't have. Don't wait — use the time and energy you have now to further God's kingdom.
3. God's plan is perfect.
God knows exactly what is going to happen in your future, and He will show you what to do if you ask Him. He knows your thoughts and hopes and fears, and He will be there to guide you through life.
4. God will show you one step at a time what He wants you to do.
"The mind of man plans his way, but the LORD directs his steps." – Proverbs 16:9 NASB
You might graduate from high school knowing exactly what you want to do in the future. Or you might graduate still wondering what in the world you're going to do with the rest of your life.
And that's okay. Either way, the important thing is that you know what the next step is — what does God want you to do right now? You don't need to have your whole life planned; you just need to follow God's leading one step at a time. And if you do have a plan, commit it to God and He will direct your steps.
As you reflect on your future, remember that God has a plan, and He wants to use this season of life to prepare you for what He has in store.
---