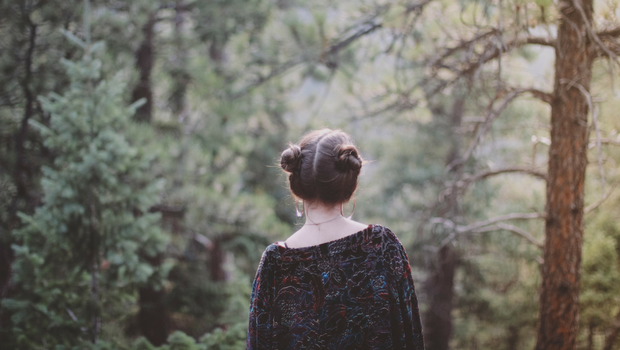 ---
I graduated a few weeks ago, in the middle of a thunderstorm.
We could see it as we stood in the megachurch lobby waiting to walk down the aisle. The floor-to-ceiling windows showed us a gray sky and pouring rain, and you could hear the muffled crash of thunder. Most of the other graduates were disappointed in the weather… but I was delighted. We'd been in a drought here, and we needed the rain so badly.
After the opening speeches and performances came the exciting part of the graduation. We walked across the stage one by one, starting with the "A" names, to get our diplomas. My last name starts with "F". The close friend I graduated with was "M".
Then they got to "P". And as one of the graduates started to walk across the stage, the lights flickered – and everything went dark.
The whole 1500-person auditorium was black, except for the emergency lights.
Tech guys rushed the stage immediately; they got a generator going, and some floodlights pointed at the middle of the stage, and the show went on despite the lack of power.
And I'm left wondering, is God's will like that?
I have all these plans. Take distance learning classes this summer and fall. Go up to college in the spring. Write a book. Run a blog. Do Bible Bee one last time.
God's will is a beautiful, wonderful thing. He is ultimate good. He is wisdom itself. He knows the end of every beginning, He sees each turn of every path.
His will is always perfect. And that is a necessary, a comforting truth. We need it like Florida needed that rain.
But His will is also powerful. Like the pounding of rain on the roof of that church, like the crashing of the thunder and the lightning.
And what if the lights go out?
What if His perfect, powerful will destroys my carefully-laid plans like so many twigs before a storm? When I say, "I surrender," do I realize what it is I'm saying?
There's no reason – humanly speaking – for me to be anxious. I'm accepted into the college of my dreams; I have good SAT scores; my family and my friends [mostly] support the idea of my moving to the other side of the country next January.
And yet, I still get anxious. Because I'm afraid God's plans may not be mine, and He might very well make matchwood of them all.
"When my anxious thoughts multiply within me, Your consolations delight my soul." (Psalm 94:19)
Why do I have that fear? I guess in the end it's that I don't trust God – or not very well. Something in my heart says that His sovereignty is real enough, but is He really good?
I believe in His goodness, of course – but do I trust it? Am I willing to submit to Him every bit of my plans, my present and my future? I'm afraid I'm usually not.
I'm so thankful for His lovingkindness – His mercies that are new every morning, His unfailing faithfulness even when I'm unfaithful to Him. Even when I don't trust Him, He still forgives me, because the blood of Jesus Christ has covered every sin.
How do we learn to trust His goodness? I believe the more we see who He is, the more we'll love Him. So we have to look upon Him in His word. Look again, and again, and again. Behold His goodness and faithfulness – in His dealings with Abraham, Isaac, Jacob, and the children of Israel. In the way He disciplined and restored His people in the times of the kings. In the gift of His Son.
Will you join me in seeking to know Him better, and to trust in His love as we look to the future?
---
Share Your Thoughts in the Comment Section!
---