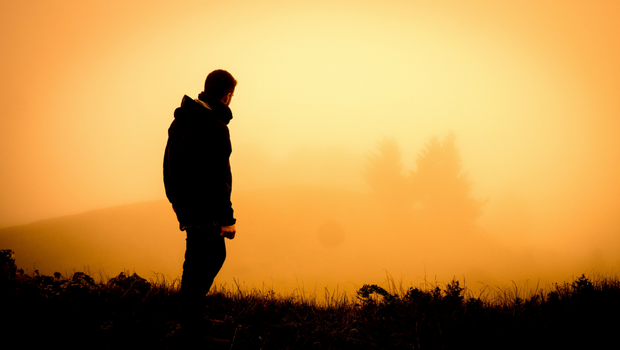 ---
On June 22nd, I arrived home from work at roughly 8:30 p.m.
Like the nights before it, I figured that my wife and I would rest on the couch and watch Netflix before retiring to bed. But this quiet night changed quickly at 9. The contractions became forceful and intense. The pain was evident in her countenance. My eyes widened and the pulse inside quickened.
Assisting her into the car, we rushed to the hospital and welcomed our first – a son – into this world the next morning at 12:34. Pain changed to joy.
As John puts it,
"A woman giving birth to a child has pain because her time has come; but when her baby is born she forgets the anguish because of her joy that a child is born into the world" (John 16:21).
Joy fills the spirit of new parents; hope wells up inside them to the point of overflow (Romans 15:13). Two days after my son's arrival, I went for a short run to meditate on my God, my wife, and my boy. I kept returning to the word lavish mile after mile, an adjective typically understood in the context of money. It's difficult to consistently resist the urge to pursue a sumptuous life, but God always right sizes our perspective towards stuff (I Timothy 6:10).
Rich Towards God
I'm not rich, but I'm rich in God. It's hard not to be taken in with a yearning for riches, but our desire should be to not let the temporal eclipse the eternal in importance. John Piper expands on this thought.
"Being rich toward God (Luke 12:21) doesn't mean to enrich God. I think it means count God as your riches. If you are looking about for where to be rich, focus on God. He is your great reward. He is your riches. Therefore, laying up for yourselves treasures in heaven would be living in such a way as to maximize God as your treasure."
Like my Father above, I wish to bless my son, to lavish him with love and provision. 1 John 3:1 affirms this: "See what great love the Father has lavished on us, that we should be called children of God! And that is what we are!"
God's love is lavish, and the great minister Charles Spurgeon exhorts us to "behold it, wonder at it, and never cease to admire it." Our God is a lavish God. He's the giver of good gifts (James 1:17) throughout the entirety of our lives.
A Beautiful Thing
Six days before the Passover, Jesus went to Bethany and shared a meal with some friends. In the midst of dinner, Mary anointed his head with an "ointment of pure nard, very costly" (Mark 14:3). Mary's bold act was frowned upon by others in attendance, but Jesus praised her courage and generosity. "Leave her alone. Why do you trouble her? She has done a beautiful thing to me" (14:6). Mary's act was lavish. The ointment, worth three hundred denarii and undoubtedly a worthwhile contribution to the poor in town who were in need, symbolizes Mary's richness towards Jesus. He is her reward. He is her treasure.
Incidentally, Jesus references the word treasure in Luke 12:34 in the context of money. "Where your treasure is, there will your heart be also." According to Dr. Piper,
"The movement of your money signifies the movement of your heart. Where your money goes, your heart is going. You exchange money for what you value, what you treasure."
Like God, who delights in me as one of his children, my son is my delight – and thus my desire to endlessly lavish love on him through physical touch, affirming words, and good gifts. This is a beautiful thing.
Love Ran Red
After scolding the disciples for rebuking Mary, Jesus delivered a pointed remark. "But you will not always have me. She has done what she could; she has anointed my body beforehand before burial" (Mark 14:7-8). Before being buried, however, Jesus died on a wooden cross. And like the ointment from Mary, a fragrant offering that ran down his hair and beard, blood from his chastised body inched down the cross. Jesus became our atonement, a lavish love offering that was costlier than the costliest nard of the day. He willingly laid it down that we would be restored to God (John 10:18).
Paul shares the significance of this fragrant, supernatural propitiation.
"In him we have redemption through his blood, the forgiveness of sins, in accordance with the riches of God's grace that he lavished on us" (Ephesians 1:7-8)
Don't miss the numerous blessings of this single verse; it's overflowing with love. First, we are redeemed by the blood of Jesus (Hebrews 9:22). Second, all of our many sins are completely forgiven (Isaiah 43:25). Third, we are recipients of God's ageless grace (Titus 2:11). And fourth, these three gifts are generously lavished upon us.
A Living Sacrifice
The synonyms for lavish are encouraging to those who willingly choose to make God their treasure: abundance, exceed, overflow, and rich. But what are true riches in this life? Riches are not paper money or metal coins for sure. Timothy provides a clue.
"Command those who are rich in this present world not to be arrogant nor to put their hope in wealth, which is so uncertain, but to put their hope in God, who richly provides us with everything for our enjoyment" (I Timothy 6: 17).
Since God provides us with everything – since he lavishes us with an abundance of gifts – how should we respond? I've asked myself this piercing question many times. God has no need for my greenbacks, savings, or Roth IRA retirement account. He already owns it all (Psalm 24:1). What God does desire is our hearts and our affection.
Unlike Mary's fragrant ointment, which was a momentary gift in time, our lives have the potential to be an ongoing gift to God. In the words of Paul,
"Therefore, I urge you, brothers and sisters, in view of God's mercy, to offer your bodies as a living sacrifice, holy and pleasing to God – this is your true and proper worship" (Romans 12:1).
In view of God's mercy, that is, salvation through Jesus Christ, we can intentionally lavish what small measure of sacrificial love we do have towards God by enjoying him fully and acknowledging that he is our complete and total treasure.
---
Share Your Thoughts in the Comment Section!
---