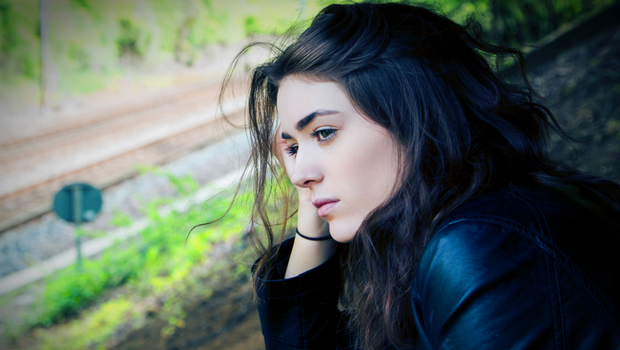 ---
It's quite possibly the most overused Scripture tag line: I can do all things through Christ who gives me strength (Philippians 4:13).
We see it on coffee mugs, as tattoos, in personal mantras, and more. We assume doing all things by Christ's strength produces only good things or brings us success.
Therefore, we find it motivating.
But what if God allows us to fail instead of succeeding?
Could failure fit into the category of "all things" by which we can do through the strength of Christ?
Thus, is it possible to fail well—to the glory of God—through Christ's power working in us?
Why Would God Let Me Fail?
I seemed to handle success well. As a Christian, I truly wanted to glorify God in whatever I took part in. I thought, however, succeeding in everything I did glorified him the most—more than if I failed to reach a goal.
I experienced much practice in how to succeed well. I didn't struggle to attribute these achievements to God, but when I lacked success for a season, I wondered how to glorify him without achieving anything.
The final weeks of my basketball season came quickly. I hoped to finish well by making the All-Star team which consisted of the best players in the state. Unfortunately, a tragic car accident ended my season sooner than I planned.
I stayed home for weeks worrying how I could finish my term paper when I could barely move my fingers across the keyboard without pain. I panicked at the thought of losing my class rank due to missing entire lectures. I considered not getting to play in another basketball game again.
My circumstance confused me, so I questioned God.
Why did God allow this accident when I was glorifying him in my pursuit of success? Why would he prevent me from achieving the things I worked hard for (and by his strength)?
The night of our school's pageant approached before my face could fully heal. I thought about pulling out of the competition, but I felt like a coward. And maybe it would glorify God more if someone with a physical deformity did well instead of one with flawless beauty.
With this in mind, I walked across the stage with a bruise like a black crater on the side of my face. Filled with insecurity, I wanted to finish my turn as quickly as possible and return backstage, but really, I wanted to hide.
I stood backstage in a single file line with the other contestants. The MC called out the finalists, and one by one each woman left the line to receive her reward. I stood in line, waiting to hear the final name, only to remain put. The pageant ended where we normally go celebrate, but instead, I hung my head in shame.
"Maybe it was time for you to lose at something," a friend said.
Yet I already lost by not finishing my basketball season and not making the All-Star team and missing school. This only added to the recent list of losses. Surely, I had won a lot in the past and felt I pleased God in my success.
Although after the sting from my friend's comment, I realized I needed to learn how to please him in times of failure, too.
When We Fail, God Gets Glory
God wouldn't get the most glory in naming me to the All-Star team where I could have the best game of my life and earn an interview and an opportunity to proclaim his name. Not even the opportunity to be part of the team where I could develop relationships to share the gospel seemed best to God.
If it was best, he would have done it, for God is zealous for his glory, and he does what he pleases to glorify his name (Psalm 115:3).
"For My own sake, for My own sake, I will do it; For how should My name be profaned? And I will not give My glory to another," Isaiah 48:11 says.
Instead of God allowing me to succeed for his name sake, he allowed me to fail for his name sake.
God created me for his glory (Isaiah 43:7), and I learned to glorify him in moments of loss. I prayed for his will over mine—his glory over mine. I prayed to decrease so he would increase.
He taught me to praise him in solitude with nothing else attached—no trophy, no plaque, no title—only him.
When God allowed me to fail, I understood how to truly glorify God in my heart.
Not only did I succeed to the glory of God by Christ's strength working in me, but I also failed to the glory of God by Christ's strength. This verse, "I can do all things through Christ who strengthens me," applied to failures as well.
I could please God without achieving anything. Through Christ's strength, I could praise him in all circumstances—winning and losing, achievements or not. If I tried in my own strength, I would fail to fail well.
Thus, I can do all things—even fail and fail well—through Christ who gives me strength.
---
Share Your Thoughts in the Comment Section!
---