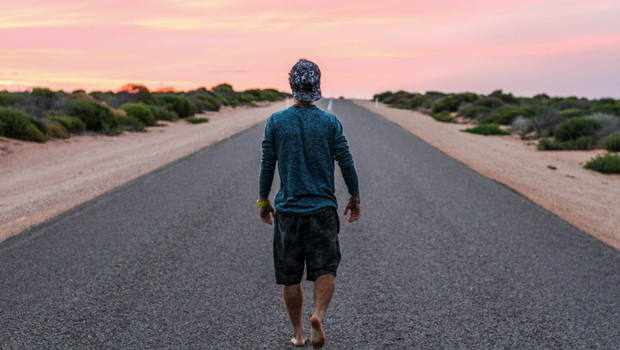 ---
Wondrous.
What better word to describe Jesus Christ and what God has done for us through Him? What a wondrous thought that Christ would come down to live in the flesh! What a wondrous truth that the God who created the universe would take the form of a man! What a wondrous consideration that He would live the life that we live. How wondrous is it that He would want to know the pain and suffering that we face every day!
Yes, how wondrous indeed!
Will you consider with me for a moment that the God of the universe condescended to our level to ransom us from the sin that we loved instead of Him? Could you ponder that the Son of God came down to be the Son of Man, and lived a perfect life in place of our lives of sin? Doesn't this seem so wonderful?
But what is so wondrous about this is that it is true. It is the Truth.
The Wondrous Sacrifice
The reason that He lived this life on earth was not only to live it perfectly, but to present to God a perfect sacrifice for us. And that sacrifice was to be the loss of His life. Once and for all Christ was to take our sin to the tree, the cross upon the hill, to satisfy the holy and just wrath of God against that sin. In His living, in His suffering, He never once sinned. And He never succumbed to the temptations of this world.
Before Christ came, the Law of the Old Testament ruled. But it was only a shadow of the good things to come, and the sacrifices that were continually offered would never permanently take away our sins (Hebrews 10:1-4). The Law was utterly impossible for anyone to keep. We have all failed to keep it (James 2:10). We needed One who could live out the whole law faultlessly in our place, and who could fulfill the sacrifice required for our redemption (Hebrews 9:22). So Christ came to do the will of God by dying on the cross, taking away the need for continual sacrifices (Hebrews 10:8-12).
God offers us forgiveness because Jesus has taken our sins away. There is no need to present sacrifices of animals to God, because Christ (as the spotless Lamb) offered the full and perfect sacrifice. He has covered us by His blood and made us perfect (Hebrews 10:14). When God looked upon us He saw the blood (the sacrifice) of Christ and He reconciled us to Himself.
After His crucifixion, Christ then took our sin with Him to the grave. "Buried, He carried our sin far away" as the great hymn, "One Day" says (J. Wilbur Chapman, 1910). We were dead in our sins, and we could not raise ourselves out of that deadness (Ephesians 2:1-6). So Christ died, taking our sins with Him; and to show His power over both our sin and death, He rose on the third day (Luke 24:1-7).
The Wondrous Gospel
He is alive, and we are alive in Him. This is the Gospel. This is the Father's plan from all of eternity: for us to be brought to glory to dwell with God, no longer separated from Him because of our sin. Thank God for His wondrous plan that has been unfolded for us!
But God is still unfolding His plan. Christ ascended to heaven to be seated at the Father's right hand (Ephesians 1:20). But He is coming again to raise the living and the dead to the final judgment (2 Timothy 4:1) and to make all things new (Revelation 21:5-7).
Are You Prepared?
In light of all this, should not we be prepared for this wondrous day? "Now, little children, abide in Him, so that when He appears, we may have confidence and not shrink away from Him in shame at His coming" (1 John 2:28) We are to do the work of God (John 6:29), abiding in Christ (John 15:4-5), walking by the Spirit (Galatians 5:16-25).
But why should we do these things? Why should we walk by the Spirit, abide in Christ, and do the work of God? Ultimately, it is because of what He has done for us. Our hearts should overflow with love for our Savior!
Would you look back at this article? Look back and see some of the wondrous things that Christ has done for you. Read the Bible and witness what He has accomplished for you. Do these acts of love not move you to worship and service? Does it not move you to love Him with all your heart, with all your soul, and with your entire mind?
Christ is Wondrous
This article is for me. It is for those of us who have forgotten. This article is for the ones who have become accustomed to hearing the Gospel. It is for those who are no longer in awe of what Jesus Christ has done for us. It is also for the ones who may not yet know this wondrous Christ.
I want you (maybe for the first time) to see what Christ has done for you. I want to present to you the one and true God. I want you to live like you believe what is revealed in Scripture about Christ. But most of all, I want you to see Christ for all He is. And He is Wondrous!
"You shall love the LORD your God with all your heart, and with all your soul, and with all your mind. This is the great and foremost commandment."
Matthew 22:37-38
Share Your Thoughts in the Comment Section!
---