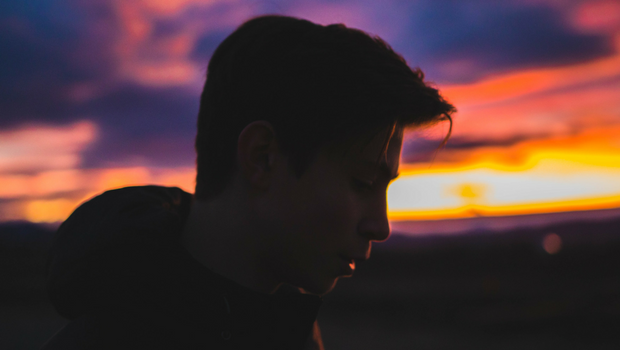 ---
Dear teenager, this is war.
Can you feel it, sense it? It's a battle unseen. A struggle not fought with weapons of metal and fire. It's a war not against flesh and blood, but against principalities, powers, the rulers and forces of darkness.
And you, teenager, are right in the middle of it.
All around me, I see the evidence—individuals in battle, warring with themselves, their identity, their bodies, their minds, unknowingly fighting a greater enemy. I know countless Christian young people wracked with fear, doubt, sickness, depression, anxiety, and a myriad of other debilitating issues. I've wondered over and over again, "Why this enormous attack? Why does it seem every Rebelutionary, every Christian teen, has such huge struggles and burdens, when we're supposed to be the conquerors, those living in Christ's victory?"
Now I know.
The first reason, of course, is because we're human. Young or old, Christian or non-Christian, every person is susceptible to these earthly, extremely real and valid weaknesses. But there's another reason, I believe. A darker reason.

Satan wants the teenagers.
He knows our potential, the power of God's call on our lives, and it's his goal to ruin our future and the impact we'll have. We're the next generation. The light bearers of the next century. If we don't pass the gospel on to the next generation…and the next generation…and the next, no one will. Satan knows if he can effectively silence, hinder, or stop us, he could wipe Christianity from the globe.
God's not going to let that happen.
Which is why He's raised us up to be His hands and feet. Why He claimed and pursued us, and died to save us. Our identity as children of the King is impenetrable.
But you'd better believe the devil doesn't see us as a closed case. As long as he remains the leader of our wayward generation, and as long as we walk the earth opposing him and proclaiming Christ's name, we are his target. He, our enemy.
Teenager, we need to fight like never before. And our model in battle is none other than our Savior—Jesus Christ.
Flashback two thousand years. It's been forty days—forty nights. No food. No companionship. All around is nothing but wilderness. As God made into flesh, Jesus is enduring this pressure, but as fully man, He's weakening. Enter the devil, taunting and tempting, words slick, fully aware of Christ's humanity, attempting to defame His deity.
Can you hear his words?
"If You are the Son of God, command these stones become bread." (Matthew 4:3)
Zoom out to where Jesus is. How did He withstand this attack? In two words: He fought.
He didn't whimper or cower. He didn't beg the devil to leave Him alone. No, He stood, fully God and fully man, sword in hand and fought with the most powerful weapon ever created.
"Away with you, Satan! For it is written, "You shall worship the LORD your God, and Him only you shall serve." (Matthew 4:10)
For it is written.
That's our weapon—the written Word of God.
Christ is our model in all things—in life, in death, in the way we love, in the words we speak, and also in the way we fight the roaring lion seeking to devour us.
For the teen battling with fear:
"Away with you, Satan! For it is written, 'I have not been given a spirit of fear, but of power, love, and a sound mind.' (2 Timothy 1:7) It is written again, 'I did not receive the spirit of bondage to fear. I have been adopted into the family of God.'(Romans 8:15)"

For the teen constantly wracked by anxiety:
"Away with you, Satan! For it is written, 'Be anxious for nothing, but by prayer and supplication,…present your requests to God, and the peace of God…will guard your hearts and minds.'" (Philippians 4:6,7)
For the teen whose physical body has been overcome by sickness:
"Away with you, Satan! For it is written, 'By His stripes we are healed.'(Isaiah 53:5) Again it is written, 'No weapon formed against me shall prosper.' (Isaiah 54:17)"
For the teen held in chains by addiction:
"Away with you, Satan! For it is written 'God will not allow me to be tempted beyond what I can bear, but will provide a way of escape.' (1 Corinthians 10:13) It is written, 'I am more than a conqueror through Him who loved me!'" (Romans 8:37)
It. Is. Written.
And it is powerful. It's God-breathed and divinely-inspired. It's living and active. Sharper than a two-edged sword. It has the power to pierce even to the division of soul and spirit, joints and marrow, and to expose the deepest thoughts and intents of the heart. (Hebrews 4:12)
So, teenager, pick up your sword. Know it well, and wield it skillfully. Put on the whole armor that is given to you. Place truth about your waist, and strap on the breastplate of righteousness. Slip into the shoes of the gospel of peace, and take up the shield of faith which is able to thwart all the enemy's plans of attack. Place upon your head the helmet called salvation, and fall on your knees in battle. (Ephesians 6: 10-17)
Take the stance of a warrior, teenager, and fight, knowing you're already the victor by the power of Christ.
"Submit to God. Resist the devil and he will flee from you." James 4:7
---
Share Your Thoughts in the Comment Section!
---