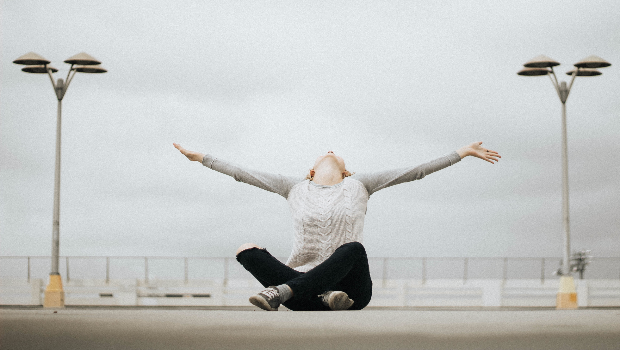 When was the last time you felt like doing something one minute, but then the next minute you changed your mind?
I don't know about you, but I sometimes get this way when it comes to washing dishes. I want to get them all washed and finished, but then when I actually stand over the sink full of dishes, my feelings change. I no longer feel like getting them finished, because I'd rather be doing something else.
And sometimes this goes beyond daily chores too.
Like you know those times when your feelings convince you that something is true when it is not?
Maybe in the midst of a trial you felt like God had abandoned you and left you alone. Your feelings lied and told you that He wasn't with you.
Maybe after getting yourself into a deep cycle of sin or betrayal, you felt like God was angry with you and ashamed of what you'd done. Your feelings lied and told you that He wouldn't forgive you.
Maybe after an exciting accomplishment, you felt proud of what you'd done and ready to take on the next project coming your way. Yet your feelings lied that you could do it all in your own strength.
Maybe after someone broke your trust, you felt like you couldn't trust anyone ever again so you pushed everyone away. Your feelings lied and told you that you couldn't trust God either.
Do you see the damage that these lies can do?
When we believe something long enough it becomes truth to us, even if it's not really truth at all.
At this point you might argue with me saying, "But I can't control the way I feel sometimes! I try not to feel that way, but I still do." And I understand.
But let me tell you a little secret.
Your feelings don't have to control you.
How?
Because when you stop believing the lie those feelings are feeding to you, sooner or later the feelings are gonna leave too.
When you feel like God has abandoned you, remind yourself of this: "God loves me more than I could ever imagine. And nothing in this world can separate me from His love. He will never leave me or forsake me." Before long you'll stop feeling abandoned and you'll start living in the truth of what is real. Feelings aren't reality. They lie to us to and cause us to believe what isn't true so that we can no longer see the truth surrounding us.
Next time you feel unloved, lonely, abandoned, guilty, prideful, broken—whatever it is—I want you to stand in front of the mirror and look at yourself. Then I want you to firmly say aloud, "I am a child of God. The truth is that even when I feel alone, I'm not. The truth is that even when I feel like I cannot be forgiven, He has already forgiven me. The truth is that even when I feel like I can do something in my own strength, I know that I can only do all things through Christ who gives me strength. The truth is that when I feel like there is no one I can trust, God will never give me a reason to stop trusting Him. My God is trustworthy and faithful."
Feelings come and lie to us, deceiving us from what is true, but won't you please remind yourself of what will never change?
The truth is always going to be the truth, no matter what. 
---
Share Your Thoughts in the Comment Section!
---