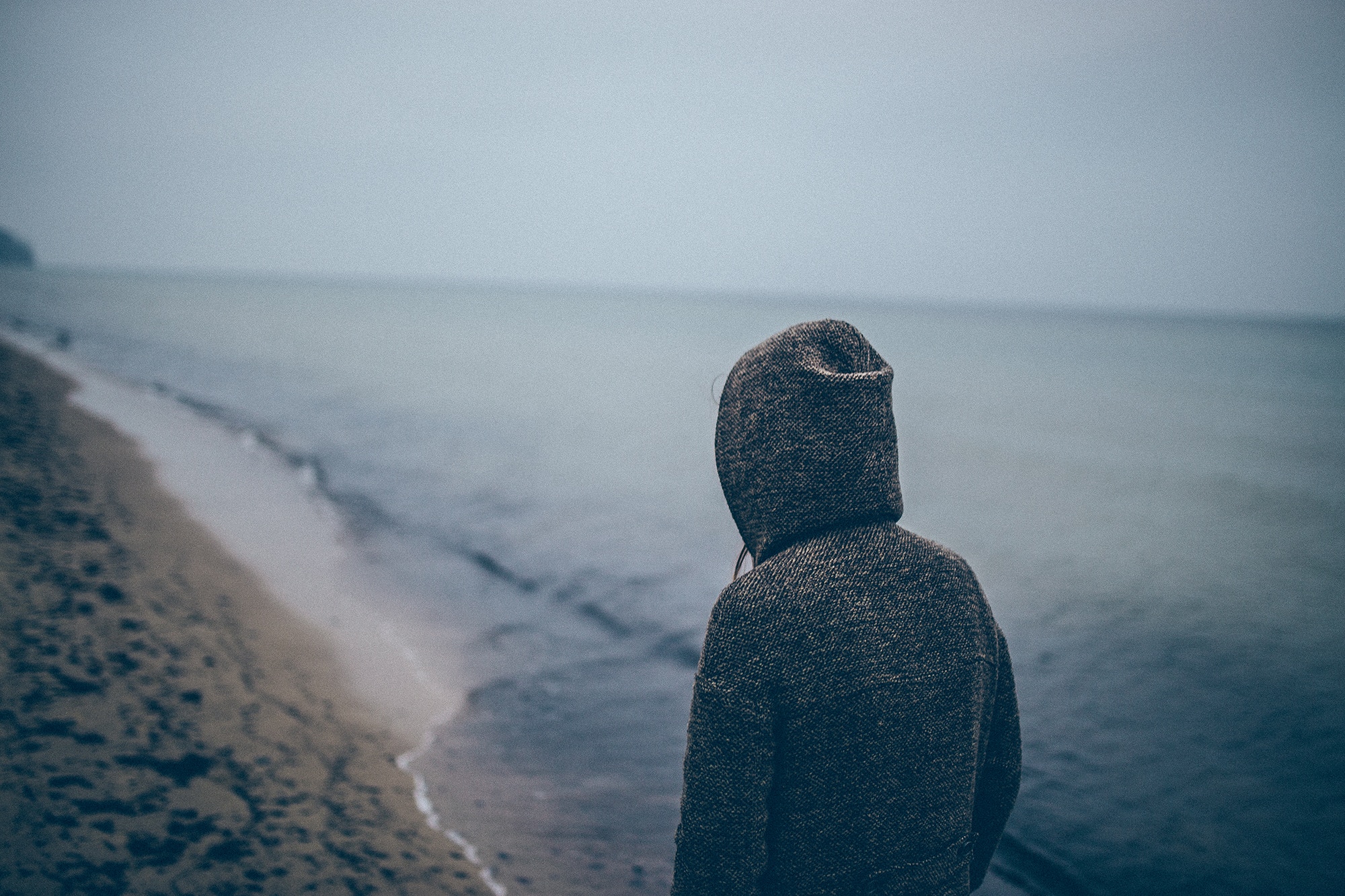 ---
I have a fear.
Maybe you have the same one. Perhaps it's caused by pride or the pressure put on us to be the best we can be. Regardless, it follows us around wherever we go, whatever we're doing. You would think it would push us forward, but like a wasp paralyzes its tarantula prey before dragging it underneath the sand, this fear paralyzes us and drags us down into depression, discouragement, despair.
My fear is this: that I'll never amount to anything.
I'm afraid that I won't reach my goals, that I won't be a published author, or a nurse, or an advocate for Christian perspectives on mental health, or any of the many things I aspire to be. My goals each reflect something about who I am. They express the potential I have in this big wide world. I have to reach my goals. What am I if I don't?
You can probably relate. We, young people, are searching to find our place in this world. We have grand ideas of who we want to be and what we want to do, and when those wishes don't come true, we're lost. We don't know who we are or what to do. We're afraid because we don't want to be in such a scary place.
We have grand ideas of who we want to be and what we want to do, and when those wishes don't come true, we're lost.
As Christians, we should want to use our life wisely. Ephesians tells us to "make the best use of our time because the days are evil", and Jesus himself told the parable in which three servants were each given a sum of money and judged based on how they used it. The Bible gives us plenty of reason to make big goals and work hard to use the gifts we have been given.
But what happens if we try our hardest and invest ourselves into something and end up failing? What then? How could we possibly get up after falling flat on our face?
We'll be discouraged and frustrated. Our families may be disappointed. The world will be that much more daunting, and we'll struggle to face it again.
Yet no matter what happens, some things will always be true. It is in these truths that we can find hope and courage to go out into the world.
If I never amount to anything… I am loved
Through triumph and trial, through sun and storm, through joy and tears, God's love is constant. It is not diminished by my stumbling; it is not vanquished by my failure. He has loved us with an everlasting love, just as he did for his covenant people of Israel (Jeremiah 31:3).
As Romans 8 tells us, nothing can separate us from the love of Christ, and that love is all we'll ever really need. It's sufficient to carry us through hard times and to comfort us. If there is one thing that will never change in this tumultuous world, it is God's love for his children.
Regardless of what I do… I have worth
Failure is one of Satan's favorite ways to make us feel downright worthless. When we mess up, we're all too quick to listen to his lies. Yet, God tells us that he made us in his image as unique human beings created to reflect his glory. He knew us before we were born and planned out our lives. We are "fearfully and wonderfully made".
Though we human beings failed in the worst possible way by rejecting and rebelling against our maker, he chose before the beginning of the world that he would redeem us and restore us. Jesus shed his blood so that we would be purified. Our failure doesn't change our status as beloved children of God.
Our failure doesn't change our status as beloved children of God.
Even when it seems too hard… I have help
Sometimes I feel like I just can't do life. It's overwhelming, this huge hard world. How can God expect me to keep trudging through life? The answer is simple: he's walking through it with me. "I can do all things," said Paul. But how could he do all things? "Through Christ, who gives me strength."
We cannot succeed in life – not according to God's standards, at least – alone. But with his help, his guidance, and his strength, we can face the challenges that lie ahead. Through thick and thin, God promises to be with us, just as he did to the Israelites:
But now thus says the Lord, he who created you, O Jacob, he who formed you, O Israel: "Fear not, for I have redeemed you; I have called you by name, you are mine. When you pass through the waters, I will be with you; and through the rivers, they shall not overwhelm you; when you walk through fire you shall not be burned, and the flame shall not consume you. (Isaiah 43:1-2)
Fellow young person, life is a challenge. As you draw nearer to embarking on the journey of adulthood, you may feel fearful, stressed, inadequate, or intimidated. It is more important now than ever that your identity is placed solidly in Christ. Trust in him, depend on him, and ask him for wisdom and peace. Go out and face the world with confidence as a child of the King.
---
Share Your Thoughts in the Comment Section!
---