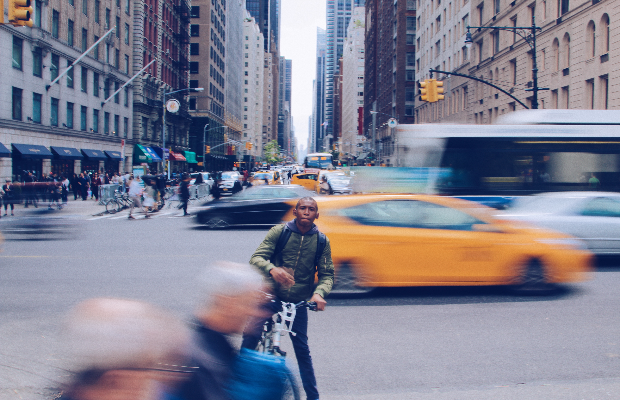 When I first read "Do Hard Things" I was extremely encouraged. I really wanted to make a difference and defy the stereotypes of teenagers. But there was one problem.
I was too busy.
I never had time to do the things I desired to do to make a difference, and I often times felt stressed out. It frustrated me because I really wanted to do incredible things for God, but it was neglected.
Why would I be put in such a busy season, where I feel like I can't reach my best potential for God?
I've come to realize that God wants me to do hard things in the opportunities He's given me. I can do hard things right where I am. Like at school, in church and on my volleyball team, without taking the extra effort and filling my schedule to the maximum capacity.
It can also be easy to make life feel like a task or a checklist of things we need to get done. We go through all the things we need to do in a day, but we just do them to get them over with, instead of using them as opportunities. When we have the mindset of "just wanting to get it done," the value of our tasks disappear. It becomes pointless if we're doing it for our own sakes instead of God's.
Galatians 6:9 says, "Let us not become weary in doing good, for at the proper time we will reap a harvest if we do not give up." I want to encourage you, don't give up on doing good, where God has you and what He has called you to do. It will pay off and be rewarding. The opportunities God gives us are so important and shouldn't be wasted!
Although doing big things is important, the little hard things are also hard and can make a difference. Luke 16:10 says, "Whoever can be trusted with very little can also be trusted with much." In the end, God is in control of everything and His timing is perfect. He has each one of us right where He wants us to be.
I've also learned that it's okay to say "no." We weren't made to please people so we don't need to say  "yes" to everything. God doesn't call us to do everything, that's why He made each of us unique with different gifts. It takes discernment and courage to say "no," but we can do that with the Holy Spirit.
It's okay to not do everything everyone asks you to do. It's okay to let people down (within reason). And with that perspective, sometimes God calls us to rest. Taking time for ourselves so we can regain our energy is good. When we are completely exhausted, we can't do everything well, or sometimes anything right.
Resting can seem lazy and like it's the opposite of doing hard things, but it helps us to do our hard things better. Taking the necessary time to regroup and connect with God is important because we have the right mindset.In whatever season God puts us in, we can make the most of it to glorify God. Sometimes we're busy and other times we feel like there's nothing to do. We can trust His timing and do what He has called us to do.