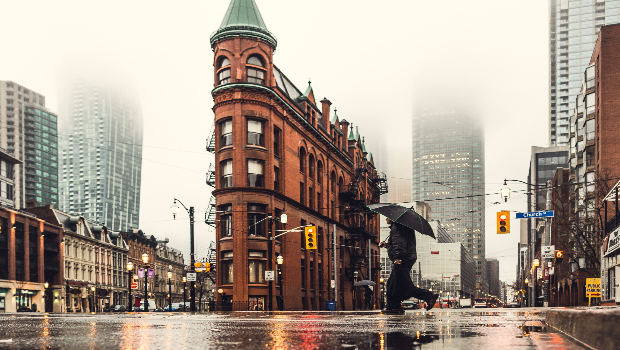 ---
I am a subtle sinner.
I've never murdered or committed a crime of any type, never participated in sexual sin, never made a habit of lying, or cheating, or stealing. I won the prizes in Sunday school, didn't talk back to my parents, and tried to get along with my siblings.
Like so many who were raised in a Christian home, I've lived my life as a typical example of the "good Christian kid".
Now, as a teenager genuinely desiring to honor God in my life, I have a problem. If I'm so perfect, how can I grow in sanctification? How can I fight sin in my life if I don't see any sin to fight?
Oh, but I've been mistaken. I'm not a perfect person. Murderer or monk, every person who's ever lived is a sinner. Perhaps out of all those verses I memorized in Sunday school I missed this one:
"If we say we have no sin, we deceive ourselves, and the truth is not in us." 1 John 1:8
My sin is sneaky, sly, and slight. It doesn't seem like much. As a subtle sinner, my sin doesn't show itself in the obvious form of my actions. No, my sin is passive and invisible. Other people can't see the wrong things I think or the times I choose not to do what I should do. But my sins, though subtle, are many nonetheless.
1. I sin when I neglect God.
You would think I would show some gratitude to the Author of my life and Redeemer of my soul. But no, I don't love him in return as I ought to. He watches over me every second of my life, and yet I feel generous giving him a few minutes of my day. And after those minutes of "devotional time" are over, I close my Bible and I close the conversation with him, leaving my God out of sight and out of my mind, going about my day with no thought of him.
2. I sin when I act out of selfish ambition.
As a writer of Christiany things, I look extra holy to those around me. Such depth lies underneath my quiet personality! How lovely to see a young lady using her gifts for the Lord! Thank goodness they don't know what really lies inside sometimes when the desire for fame and popularity secretly fuel my words. But it's all good, right? What do motives matter, so long as it looks nice and holy on the outside?
3. I sin when I do not oppose Satan's lies.
Oh, what a miserable creature I am. My peers pay me no attention. They never include me in their grand plans of fun. I sit alone, pondering my pathetic plight. No one cares about me, no one loves me. My life is sad. I need chocolate. What's that, I should be reminding myself of all that God has done for me and who I am in him? No thanks, I'll wallow in self-pity instead.
4. I sin when I follow my feelings rather than God's commands.
Should I be doing school? Well yeah, maybe, but I feel like doing something else. I'll get it done later. Should I try to talk about the gospel with my stand partner at orchestra rehearsals? No way, I'm too shy, and I get too nervous. God can go send somebody else to tell her about him. If my conscience wants to convict me or the Holy Spirit to move me, they're going to have to work a whole lot harder.
5. I sin when I live for anything other than God.
Why on earth would I actually live for the One to whom I owe my life? Am I really supposed to believe the One who created me would know what's best for me? And that following his path is the way to fulfillment? Oh yeah, on second thought, I knew that already. But I'm gonna go chase some other things: popularity, comfort, enjoyment. The whole God-plan thing doesn't sound too fun.
Yep, "Subtle Sinner", that would be me. I know the truth, and yet I let myself be deceived. I claim to love God, and yet I don't live for him. I choose my own selfish desires over attentiveness to the will of God. The sin isn't obvious, but it's still sin, significant enough to require the sacrificial death of a Savior. Though my sins may seem subtle, they deserve the punishment of death.
So to all my fellow subtle sinners, let's not make light of our sin. Let's be aware of it, even the parts that are seemingly insignificant. And by the power of God, let's go out to battle and conquer our sin.
---
Share Your Thoughts in the Comment Section!
---