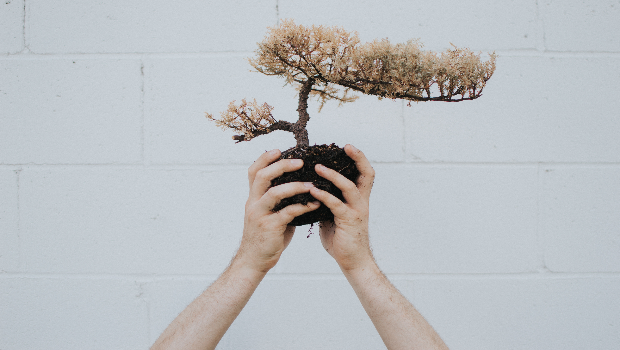 Suicide is a plague that is robbing our generation of hope and life.
A simple search on the internet will bring up staggering numbers of children, teens, and adults, who at their worst moments have turned to death as the only answer. Many teens and young adults face the struggle of not wanting to cause pain to others, but at the same time, not knowing if they can survive the pain for another day.
Friends, I have been there. There have been moments in my life and even currently where the pain of life seems too much. The times where there is no hope of the future, so it seems easier to simply end all the pain.
Yet even though there is the pain, as believers we have hope.
"Remember that at that time you were separate from Christ…without hope and without God in the world." (Eph 2:12)
Without Christ, we have no hope on this earth; life would not be worth living.
As believers, it is vital that we determine God's heart and reaction in regards to suicide. Firstly, God is the Father and Giver of Life. It is His and only His to give and take away a life. Because of His jurisdiction, God laid down the law, "You shall not murder." (Ex. 20:13). Suicide is murder, therefore suicide is a sin.
It would be extremely harmful to end this article by simply stating the facts in regards to suicide. Suicide is not an easy sin to face. It isn't an easy battle to be won, and I know, I have spent many hours in the dungeon of depression and suicide. Nonetheless, the Lord has been able to show me practically how to battle this sin.
1. Know that you are not alone in your battle.
One of the most encouraging people that I have met was a pastor's wife at my church. Hearing that she, herself, had struggled with suicide, helped me to know that others had struggled and had found freedom in Christ.
2. Confess your sin to God.
Confess and repent of your sin, asking Him to provide you with the strength to fight this sin, just as we are called to.
"If we confess our sins, he is faithful and just to forgive us our sins and to cleanse us from all unrighteousness." (1 John 1:9).
3. Talk to someone who cares.
This might be the hardest step to take. It can be terrifying to admit a struggle to someone. However, it is within the light that freedom is found. If you don't have anyone to talk with, consider chatting with a believer on (https://groundwire.net/#home) or call the Suicide Hotline 1-800-784-2433(USA) or 1-800-448-3000 (Canada).
4. Make your "Why List."
Spend some time writing out the reasons that you want to keep fighting for life. For me, a big reason was the fact that I would confuse and hurt my younger siblings. Maybe there is a person that you know you would really hurt, maybe there is a mission trip that you want to go on; whatever it is, write it down.
5. Know that life is worth fighting for.
I know that it does not seem like it at this time and place. Darkness seems to surround you and the only escape appears to be death. However, keep holding on.
---