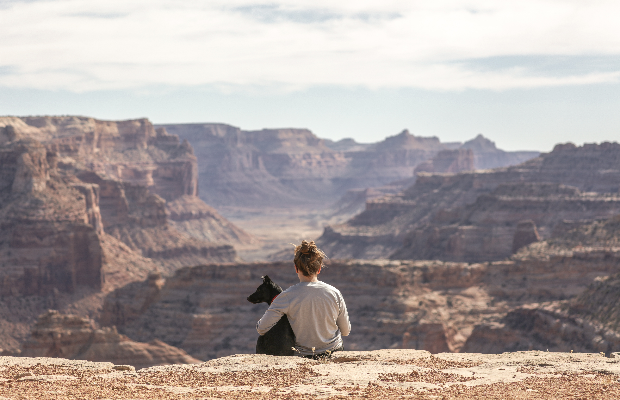 ---
America was built on the backs of early morning risers. Benjamin Franklin, one of America's most influential founding fathers, famously said, "Early to bed and early to rise makes a man healthy, wealthy, and wise."
For most of history, people had to rise before dawn in order to care for livestock. Without electricity, lighting by candles and lamps was both cumbersome and expensive. The lack of artificial light forced people to take full advantage of natural light.
But should modern day Americans still rise with the sun? Easy access to electricity has made staying up late convenient, and many people now wear the "night owl" label with pride. A recent study showed America's shockingly late bedtimes. Brooklyn, New York has the latest average bedtime at 12:07 am. Maui and Kauai, both Hawaiian counties, have the earliest national bedtimes, with Maui at 10:31 pm and Kauai at 10:33 pm. Cities famous for their party culture, such as Las Vegas and Miami, and cities with a strong college population were shown to have much later bedtimes than suburban and rural areas. With most Americans crashing between 10:31 pm and 12:07 am, it is no wonder that we rarely see the sunrise!
Even though modern day Americans tend to stay up late and thus rise late, waking up early is actually more effective than burning away the night hours. Here are seven reasons why you should rise early.
1. Waking up early gives you a sense of drive and purpose.
The morning of my first mission trip, I was wide awake hours before I really needed to be. Why? Because I wanted to make sure I had ample time to get ready and drive peacefully to the destined meeting spot. Rising early shows that we are motivated to face the day ahead, whatever it may bring. Additionally, rising early may turn you into a more enthusiastic, robust person.
Psychology Today cites a study that confirms the health and happiness of morning people:
"A recent study published in the American Psychological Association journal, Emotion, reports early risers are generally happier than night owls. More than 700 respondents, ranging from ages 17-79 were surveyed and asked about their emotional state, health and preferred time of day. Self-professed morning people reported feeling happier and healthier than night owls."
2. Morning sounds are beautiful and peaceful.
Whenever my family would stay at my grandparent's cabin in Payson, Arizona, a forested town, I would be entranced by the charming morning sounds: birds chirping, hummingbirds buzzing, squirrels chattering. The world felt peaceful and calm.
During my morning devotional times on the swing outside, I discovered that many of those same sounds exist in my suburban backyard, minus squirrels chattering. The quiet, soft sounds are calming, a stark difference from our noisy, chaotic world.
George Washington Carver, an American botanist and inventor, said, "All my life I have risen regularly at four o'clock and have gone into the woods and talked to God. There He gives me my orders for the day." While mornings are beautiful, they are also quiet enough to allow us to hear God and receive direction.
3. Rising early allows us to plan our day carefully.
While we should move purposefully when getting ready in the morning, we also need time to center ourselves on what it truly important. Hectic everyday life is eagerly waiting to tear our attention and time in a million different directions. Creating a plan in the morning will determine our priorities and allow us to be more effective throughout the day.
Creating a plan in the morning will determine our priorities and allow us to be more effective throughout the day.
Click To Tweet
4. Waking up early will ensure your exhaustion by bedtime.
This may seem obvious, but it is an important factor to consider. Nothing is more frustrating than climbing into bed and not being able to fall asleep. Waking up early will ensure that your body is ready for bed when you are, making falling asleep much easier.
5. Early morning risers are in good company.
If you ever feel alone in the quiet of the morning, remember that all across the country people are waking up with you. In 2015, Edison Research found that out of 1,550 study participants between the ages of 18-54, 23% woke up between 6:00 and 6:30 am. By 8:00 am, 74% of all respondents were awake. Hard core morning people would probably scoff at those who roll out of bed after 7:00 am, but better late than never in my opinion.
6. The Bible says you should stop sleeping in.
The book of Proverbs, written by the wisest man ever, has a surprising number of verses about laziness, several of which condemn the love of sleep. Here are three verses that address this:
"How long will you lie there, O sluggard? When will you arise from your sleep? A little sleep, a little slumber, a little folding of the hands to rest, and poverty will come upon you like a robber, and want like an armed man." (Proverbs 6:9-11)
"Love not sleep, lest you come to poverty; open your eyes, and you will have plenty of bread." (Proverbs 20:13)
"As a door turns on its hinges, so does a sluggard on his bed." (Proverbs 26:14)
While sufficient sleep is important to our health, eventually we have to quit flopping back and forth and drag ourselves out of bed. Sleeping in has consequences. If you want to avoid poverty, then manage your time wisely and fully utilize the early morning hours.
7. God's mercies are new every morning.
Imagine that our days never ended – the sun never went down. Sleep was nonexistent. More likely than not, humans would run themselves into the ground with the constant, hectic pace of work, worry, and stress. God in His wisdom knew that humans would not be able to sustain a non-stop pace. Sleep allows us to take a complete break from all activity, then rise refreshed, both physically and emotionally, in the morning. Every morning we wake brings a fresh start to life.
God invites us to rise in the morning and enjoy the fresh dose of mercy that is new every day.
Click To Tweet
Lamentations 3:22-24 says,
"The steadfast love of the LORD never ceases; his mercies never come to an end; they are new every morning; great is your faithfulness. 'The LORD is my portion,' says my soul, 'therefore I will hope in him.'"
God designed the sun to rise early in the morning for a reason. Most people will find that waking up early will allow them to be more productive and happy. Getting up earlier also allows you to enjoy the beautiful morning and create a plan for your day. Finally, God invites us to rise in the morning and enjoy the fresh dose of mercy that is new every day. While waking up early requires discipline and focus, the rewards are well worth the effort.
---
Share Your Thoughts in the Comment Section!
---