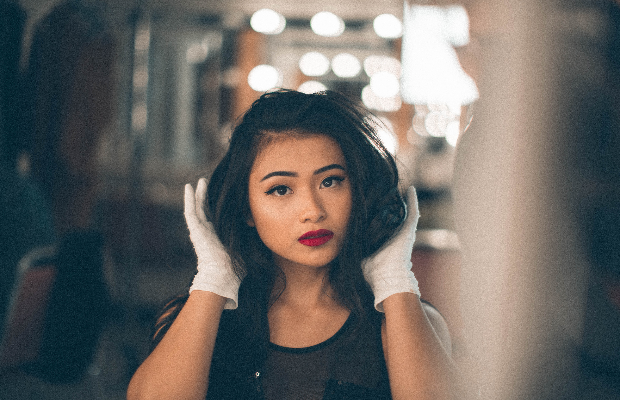 ---
Just love yourself.
The empty anthem rings across my generation promising peace, fulfillment, and joy.
Culture embraces it, as many of my fellow Christians do. But I wouldn't touch it with my pinky finger while wearing a hazmat suit.
Why? If we do a couple inches of digging, we'll find that this self-glorifying, self-focused philosophy doesn't have Biblical roots. In fact, I believe the message our culture sends about the preeminent priority of self-love is a deception that is incompatible with Christianity.
God doesn't tell us that we must love ourselves before all else, and he doesn't tell us that recognizing our own awesomeness is the key to life. No, he tells us a very different story, a story that starts with Adam and Eve, but we'll skip ahead to Israel.
Just how bad was Israel?
Despite what the humanistic philosophy popularized in our culture would say, we're not inherently good beings. Honestly, we're not even worthy of love.
The book of Ezekiel gives a repeated and thorough account of the state of Israel according to God. He tells the people that the reason he punishes them is that they have been utterly unfaithful, explaining it in chapter 16 through this story:
Israel was born naked and bloody, rejected and alone. God saw her and gave her life and she flourished and grew. When she was at the age for love, he gave her all his love, and she became his. They were in a covenant together, and he cleansed her and clothed her till she was perfected in the beauty he bestowed on her.
Yet after all this, she who owed him everything left him, willingly exchanging her beautiful adornment for the filth of idolatry and sexual immorality. She became evil to the point of sacrificing her own children to idols. The wickedness of Israel, who was chosen, loved, and set apart by God, exceeded that of the pagan nations surrounding it.
That's you and me.
Have you ever considered why God spent so long calling, establishing, growing, punishing and rescuing Israel before he sent Jesus?
Israel represents you and me. In totally rejecting God despite his clearly expressed love for them, the Israelites represented the state of all mankind. That's how evil each and every one of us is. In our hearts, if not literally, we humans are adulterers, murderers, and idol worshippers.
If there is one thing the Old Testament has made perfectly clear to me, it's this: we are all filthy sinners, completely wicked and rebellious and evil.
So what's the point?
God doesn't love us because we deserve it; we deserve hell. God loves us because of his grace.
And that's the beauty of it!
It might sound depressing to think about the truth of how unlovable we really are, but it's not meant to be depressing.
It's only in light of the depth of our sinfulness that we can truly appreciate the greatness of God's grace. Because there was nothing good in us to attract him to us, we can be sure of the strength of his love. And if he loved us while we were his enemies, we should rejoice now that he loves us as his children.
Paul put it this way:
"For one will scarcely die for a righteous person—though perhaps for a good person one would dare even to die—but God shows his love for us in that while we were still sinners, Christ died for us… For if while we were enemies we were reconciled to God by the death of his Son, much more, now that we are reconciled, shall we be saved by his life."(Romans 5:7-8, 10)
The real path to contentment, fulfillment, and joy.
The Good Shepherd came that we might have abundant life, through the laying down of his life. What does it really look like to live an abundant life? It's simply following the Shepherd. We were made to dwell among his fold,  hear his voice, and be known by him and follow him. He is the gate to the pastures of eternal life and the Shepherd of our souls. (John 10)
Despite what our hearts may say, the best life we could possibly have is lived in God's sheep pen. It does not stifle or confine, keeping us back from some fuller potential. We're protected here, loved, and cared for. This is where we were meant to be, because we were meant to be with him.
We should be the happiest of sheep because we have the best of shepherds.
He loved us enough to lay down his life for us and rejoices at the salvation of one sheep in a herd of thousands.
He calls us by name.
Love God with all your heart, soul, mind, and strength. Listen for the voice of the Shepherd, be known by Him, and follow Him. Live for the Lord rather than living for yourself. And then, you can live a life of freedom, finding fulfillment in being who God has made you to be.
Loving yourself might seem like a good plan, but it doesn't compare to the joy of loving and being loved by God.
---
Share Your Thoughts in the Comment Section!
---