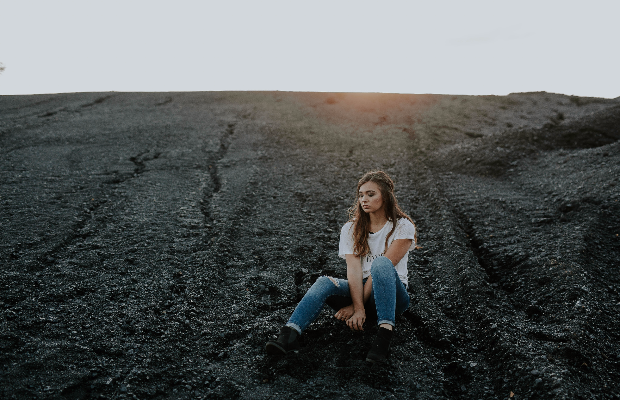 ---
There I sat in a cramped hotel room with my family, sobbing uncontrollably for what felt like an hour. The flood of emotion came tumbling down on me unannounced. I was humiliated, having hardly ever cried in front of anyone before. But considering the circumstances, I should have been more prepared.
Earlier that afternoon, we arrived after a seven-hour trip through mountains and cornfields to the university where my brother would be living for the next four years. What killed me was leaving him there. Knowing I'd ride back the next day without him. Wondering if he'd be the same when he returned.
Two months passed. I sat in my own bed, sobbing not quite uncontrollably, but certainly unexpectedly. We had kept in touch and texted at least a few times each week. He seemed like the same guy still, from what I could tell by his messages. I was fine with the way things were, having adjusted to life without him. And then the car pulled into the driveway.
There he was, a real live person. The person that for the past year up until two months ago had been my best friend. The person that had understood me in ways only he could. The person that I could be around without fear. And though he looked the same, despite the need for a haircut, something was different.
This wasn't the brother I remembered. From the minute I saw him, I felt awkward and insignificant. When he kept interrupting me, never giving me a chance to speak, I thought surely he didn't care about me anymore.
Now I felt around him the same way I felt around any other person in the cold world–distant, inferior, unnoticed.
 But it wasn't him that had changed; no, he was the same as he always was, despite the difference in how I felt. I hadn't changed either, though. That left one option: It was the relationship that had changed. And perhaps that's what led to the ugly tears…on both the night I left him and the night I saw him again.
I wanted my best friend to stay my best friend. Those days of riding to orchestra practice together, stopping by Starbucks, getting lunch afterwards… I didn't want them to go. But they had to.
Because like many people in life, my brother had to leave me.
Whether it was a close sibling moving out, a friend growing distant, or even the death of a loved one, we've all faced moments of having to come to terms with the reality of changing relationships. The pain can be inexpressible when we watch the close bonds of a friendship disintegrate before our eyes.
Dealing with the aftermath of the change can be painful, depressing. It may cause us to question our worth, our value, our loved-ness. It takes time to reflect, to hurt, and to finally move on. It's okay to mourn what once was and has ceased to be. But don't make the mistake of mourning alone.
In that night when you're crying relentlessly, God is there with you.
You may not feel him holding you gently in his mighty arms, but you better believe God loves you, his precious child. He sees those tears, and He cares. Jesus knows the pain and heartache of betrayal (remember Judas?), the death of a friend (remember Lazarus?), and being deserted by his closest companions (Garden of Gethsemane ring a bell?). He understands your pain. 
He is our Great High Priest who was made like us in every respect and sympathizes with us in our weakness (Hebrews 2:17, 4:15). He is both the Lamb that was led to the slaughter for our sake (Isaiah 53:7) and the Great Shepherd who holds us in his hand so that no one can snatch us away (John 10:28). Nothing, nothing, can separate us from his love.
No, in all these things we are more than conquerors through him who loved us. For I am sure that neither death nor life, nor angels nor rulers, nor things present nor things to come, nor powers, nor height nor depth, nor anything else in all creation, will be able to separate us from the love of God in Christ Jesus our Lord. (Romans 8:37-39)
Relationships change, as do the many other facets of our lives. But we have a hope in the midst of an ever-changing life, an anchor for our souls, as Paul says in Hebrews. Our God is a never-changing God. His good and perfect character is not altered by the storms of our lives, and neither are His affections for us.
 Children of God, we need not fear. We are safe and secure in our Father's hands. And nothing can snatch us away.
---
Share Your Thoughts in the Comment Section!
---