Articles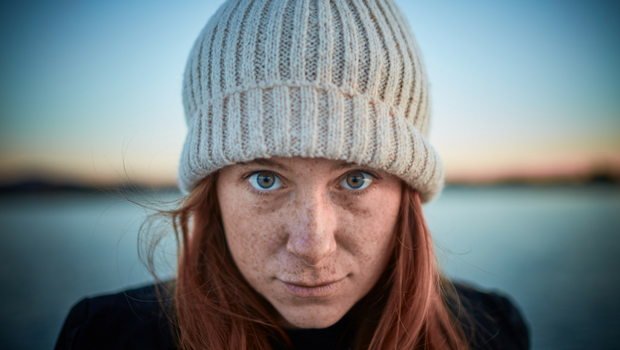 Published on February 27th, 2017 | by Eliza Downer
Dear Disability, Thank You
Dear Disability,

I have often heard your words at everything in life.

"You can't" are the words often spoken over me by you. However, they're stopping.

I am done listening to you tell me who I am each and every day. I am worn out by you dictating what I can and can't do.

Yes, I can't run. But I can sit and listen. Yes, I don't know the future, but I know the One who does. You are not me and I am not you.

This isn't just a letter to dis you, it's to thank you. For you gave me a new perspective of others, life and purpose. You taught me that life is far too short to chase after waves and hide during storms. You have taught me that I can't live my life afraid of falling.

Yes, I will fall. However, that is where I learn. Yes, storms come, but that is where you learn to dance in the rain. You made me slow down and see the butterflies that I once ran past while chasing worthless dreams. You redefined my purpose in life.

So, I leave this letter saying, "Thank you."

~ Eliza
This letter was written about one year ago, though a few things were changed. It was written near the anniversary of spending almost a year in a wheelchair.
I used to be furious about my chair and the reactions it brought. Even now, at times, it is a struggle to accept the knowledge that we live in a sinful world. Even the safest of homes can't protect you from illness or rejection.
As I have walked through this storm and continue to do so, I wanted to share two words of encouragement based on what the Lord has taught me.
1. We will have pain in this world.
I know this first point probably does not come across as encouraging or uplifting in the storms of life. Nonetheless, in a way it is deeply encouraging.
It brings peace to know that all the pain and suffering that we will be called to walk through is not a form of punishment from God. Yes, sin brought about pain and sickness. However, it isn't that God is cursing some and sparing others based on their so-called goodness.
I find this refreshing and relieving to know that my sickness is not God lashing out on me for a sin that I committed.
Take heart that even Paul, in all his ministry, suffered and longed to be freed from the sin of this world.
2. He works all things for our good (Romans 8:28).
Yes, this is the age-old Bible verse passed around whenever there is a diagnosis of cancer or a death in the family. However, take the time to meditate upon each of those precious words.
"And we know that in all things God works for the good of those who love him, who have been called according to his purpose."
It is God, the One who never lies. The One who gave life its definition. God, who weaves ALL THINGS, be that abuse, cancer, or sin, for our good. It isn't us trying to make things work out. It is Him and Him alone. Who some way, and somehow, will make ALL THINGS work for our good.
I don't know what each of you are walking through. Maybe your best friend just died in a car crash. Or you have hit rock bottom chained to suicidal thoughts.
Yet, wherever you are, would you leave all things before Him? Wait, rest, and trust in the fact that He
is the creator of beautiful endings.
---
Share Your Thoughts in the Comment Section!

There are currently __ Comment(s)
---