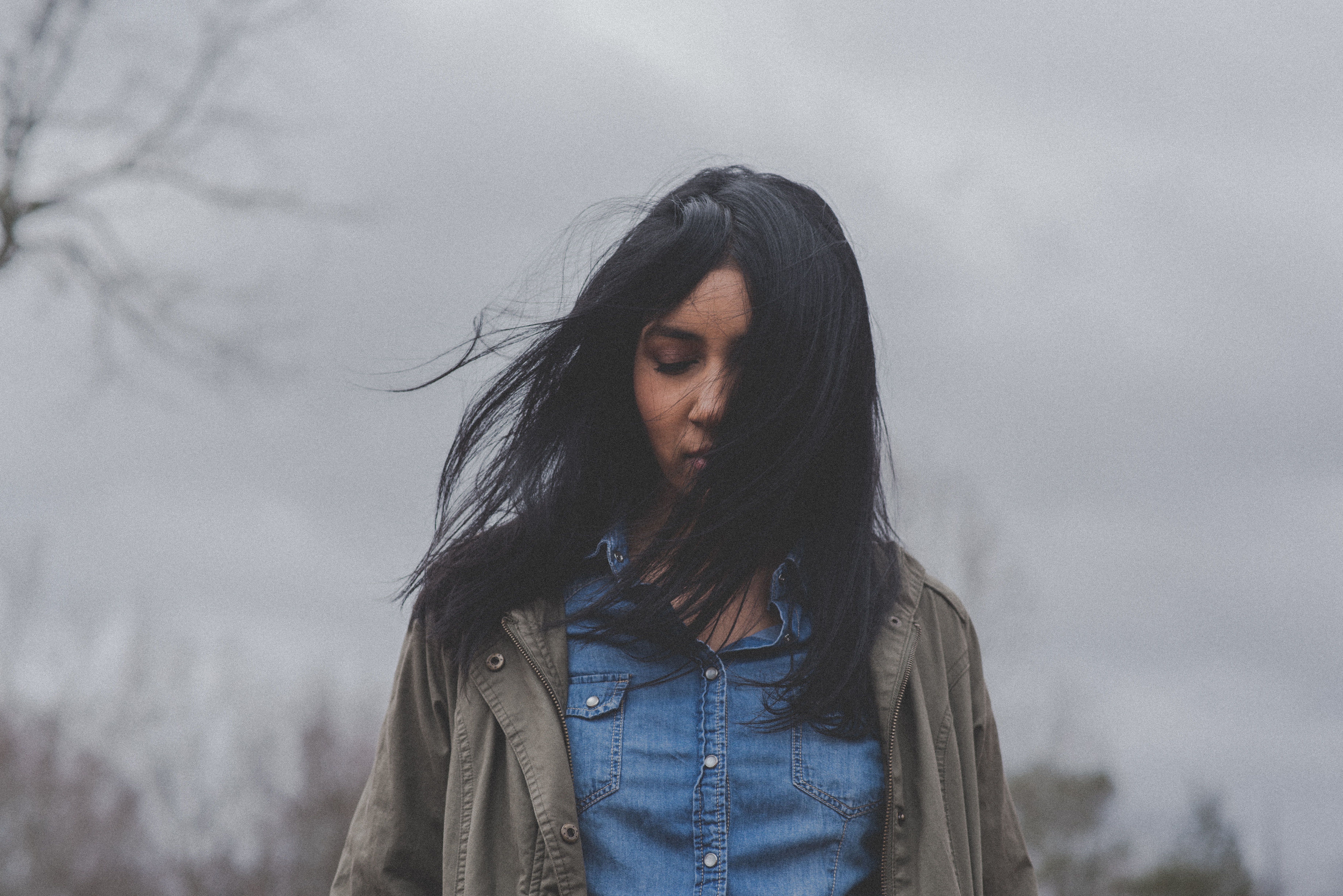 I've felt the suffocating grasp of anxiety.

I understand the unexplainable panic that pounces unannounced, the heart that refuses to stop racing, the sensation of stabbing pain in my stomach that doesn't make any sense.

From the time I was an elementary schooler in orchestra practice, I would run to the bathroom to soak my flushed face in cold water; each week I'd dread going and come back exhausted until eventually I decided I couldn't take it anymore. So, I avoided the problem and quit.

In more recent years, I've been terrified of going on trips or to summer camp because I was so scared of getting sick, so intimidated by being around people in an unfamiliar place. In those and all the many other stressed out, nervous, can't-enjoy-life moments in between, anxiety has always been present throughout my life.

And I know I'm not alone. Recently I asked a group of my peers a simple question, "Do you have social anxiety?"

More than half of the 30+ teenagers and young adults that responded said "yes".

Anxiety–of all kinds–is a pain, a nuisance, and a crippling reality for a huge number of people, especially young people like me. It can take over our lives, and it's neither a logical problem nor an understandable disease. It's difficult, it's complicated, and we want answers.

But unfortunately, the church has often failed to tell us what we need to hear.

Many of us who look to our faith to support us in this struggle get condemnation, over-simplification, or flippant answers. Verses like Philippians 4:6 and 1 Peter 5:7 may be thrown in our faces, as if they were a magic spell to instantly rid our lives of all concern.

If it's not stated outright, it's implied: anxiety is just a sin, or a faith issue. You need to repent. If you were a good Christian, you wouldn't have this. If you just tried harder, you could fix it.

We're left feeling like our pain isn't legitimate, and for all the advice and opinions we may receive, we're no closer to consolation.

What does Jesus really say to us?
He Knows Hearts
When Jesus interacted with hurting people, regardless of whether or not they were guilty, he had compassion. When Jesus saw the hurting, he saw them as individuals, as people with souls, with lives, with complex histories and thoughts and feelings. He knew their entire situation, and he saw beneath the surface.

In John 9, Jesus is walking along with his disciples when they pass a blind man. The disciples want to know who sinned to bring about this disability–was it the parents or the man himself? Jesus explained that this man's blindness was not because of some sin he or his parents had committed, but so that the works of God might be displayed in him. Then Jesus heals him.

The pharisees hear about this and respond in disbelief, which is actually the main portion of the story. But at the end, we go back to Jesus and the (formerly) blind man. Jesus seeks him, finds him, and offers him salvation.

Jesus had publicly displayed his power in giving this man sight, but he returned a second time because he cared about this man enough to offer him spiritual healing for eternity.
How It Relates to Anxiety
Clearly, anxiety and blindness are two very different problems. We can't make a direct comparison and say that anxiety is completely separate from sin just as blindness is. That would be a hasty, unbiblical conclusion.

What we can conclude is that Jesus sees hurting people as sinners in need of salvation. At the same time, he cares about their suffering, he has a purpose in their suffering, and he knows the particular details of the how and the why. Not all suffering is the result of sin, and even though all people are sinners, Jesus sees every individual's created value.

When you come to Jesus with your anxiety, he will answer with the truth you need to hear, but he will answer in love.
When you come to Jesus with your anxiety, he will answer with the truth you need to hear, but he will answer in love.
Click To Tweet
He sought you out personally and gave you salvation, just like he did for the blind man. He has compassion on you and he hurts along with you. He suffered as a hurting human being for your sake. He sweat blood in the Garden of Gethsemane in agonizing anticipation of the cross.

He faced the greatest pain anyone could ever experience–separation from God–so that you wouldn't have to.

Jesus cares. He truly understands.
What Would He Say?
I'm not saying we should cater the Bible to what makes us feel good, or question the truth of Scripture when we don't like what it says. We must take the Bible as it is. No tampering allowed.

But when we see those words against anxiety, let's see them spoken by the gentle Lamb of God, the caring Shepherd of our souls.

If he is fierce in his hatred for anxiety, it is because he hates the one who brought pain into this world, and he hates the pain, though he uses it for good. If he is passionate in his desire for us to fight against anxiety, it is because we can strive to trust him, we can preach his love and sovereignty to ourselves, and we can praise him even when our emotions and minds and bodies send a different message.

When Christ calls us to wage war against our anxieties, he is not expecting the unattainable from us. He does not expect us to quote a Bible verse and never experience anxiety again. He expects us to do the best we can to trust in him and rely on his strength every day.
When Christ calls us to wage war against our anxieties, he is not expecting the unattainable from us.
Click To Tweet
"As a Father shows compassion to his children, so the Lord shows compassion to those who fear him. For he knows our frame; he remembers that we are dust." (Psalm 103:13-14)

Don't hide from God's words on anxiety. Don't skip over Philippians 4:6 and 1 Peter 5:7.

See these words as an encouragement and a challenge–if a rebuke, then a rebuke out of love. We must cast our cares on him because he cares. He knows the fear you're facing, he feels those sweaty palms, he holds that heavy heart.

Rest in the words of Jesus. They are not a guilt trip; they are the truth that can nourish your weary soul. Take your anxiety to him. He loves you.

"Come to me, all who labor and are heavy laden, and I will give you rest. Take my yoke upon you, and learn from me, for I am gentle and lowly in heart, and you will find rest for your souls. For my yoke is easy, and my burden is light." (Matthew 11:28-30)
---