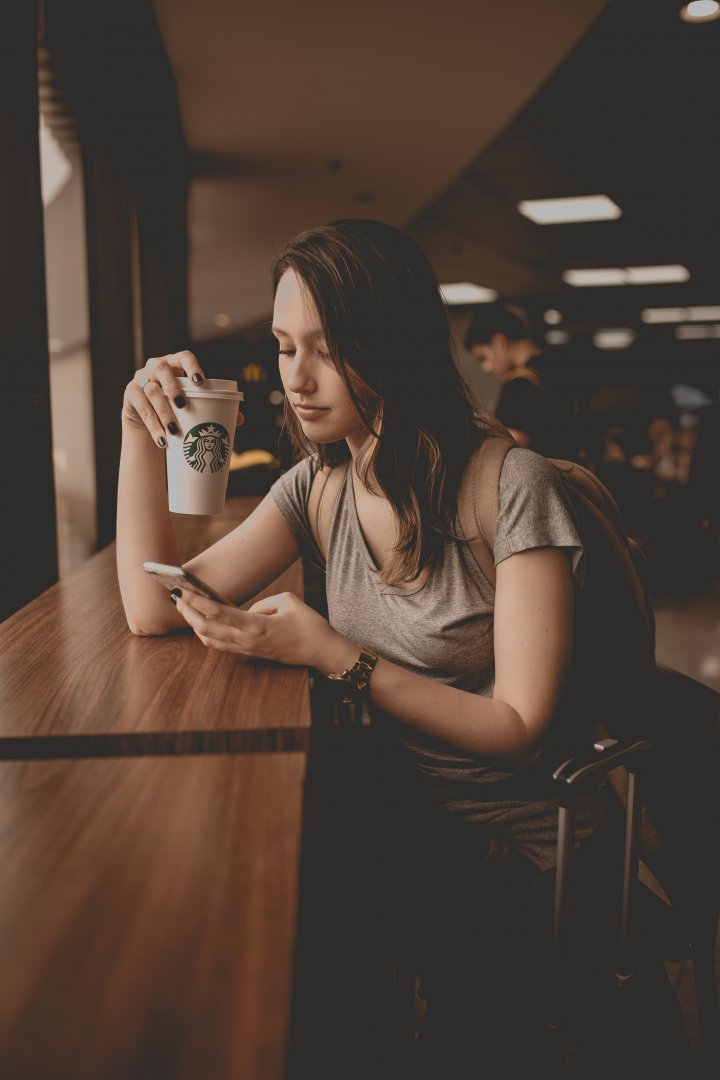 I felt so small.
Sitting in the Starbucks at a hospital, I watched white-coated doctors, blue-scrubbed nurses and busy-looking people come and go. So many people flooding so small a section of the massive building. Each one so confident, knowing what to do and where to go.
And me? I just sat there feeling the inadequacy of my 5'0" self. Drowning in a sea of people, in a world too big for me. Overwhelmed.
The past week of my life could have been depicted in one word: unbalanced.
With a special needs sibling in the hospital, nothing had been the same. It was relieving, to have a break from the pressure of living with such a difficult sibling. But this temporary "break" was only brought about by the climax of all the needs and pressures reaching a boiling point.
It wasn't really a break. With my parents in and out of the hospital, visiting her and making arrangements, the "break" meant being alone for unusually long amounts of time, taking some responsibilities like cooking dinner, and making sure my brother wasn't about to burn the house down.
So the pressure was still there…just different.
I sat on the cushy, oversized armless chair drinking my strawberry juice drink and trying to get some school done while my mom was with my sister, but my mind was distracted, to say the least.
Once I had dreamed of being one of those people—the doctors and nurses with an important role and the responsibility of lives. But then real life caught up with me. The reality that I'm not a genius like them. I'm not bold like them.
I'm just tiny, little, measly, little, scared, little me.
Faith for the Faint-Hearted
This morning, I read my favorite Psalm—Psalm 61. Verses 2 and 3 sang to my soul:
"From the end of the earth I call to you
when my heart is faint.
Lead me to the rock
that is higher than I,
for you have been my refuge,
a strong tower against the enemy."
My heart is faint, and I am small. But Christ, my solid rock, isn't.
I don't have to be big. I don't have to be strong. I don't have to have it all together, because he does.
The world is big, but he is the world's architect and sculptor. He is bigger, he is stronger, and he is able—able to hold this faint heart. He has been my refuge, and I know he will continue to strengthen me.
I think every person has or will sit in that chair at some point in their lives, facing the need for faith in a God who is big enough to handle the life that slips through their fingers. Even the biggest and even the strongest reach a point where they have to recognize their need of a rescuer. There is no human being who can sustain themselves, no creature who can possess one ounce of life apart from the sovereign, sustaining grace of God.
There is no human being who can sustain themselves, no creature who can possess one ounce of life apart from the sovereign, sustaining grace of God.
Click To Tweet
Weak, But Not Alone
All the interconnected multi-story buildings that composed the hospital stood as proof of the strength of man—the ingenuity, the creativity, the skill. All the floods of people reminded me of the large, crazy world that encompasses me. Comparatively, I am small. I am weak.
But I'm not alone.
The Psalmist continues in verse four, "Let me dwell in your tent forever! Let me take refuge under the shelter of your wings!"
I am safe in the arms of my Lord. Even in the midst of a ginormous glass and metal structure filled with countless people. I know his Spirit is inside of me. I know he has not left me alone in this great big world. (John 14:15-31)
I belong to the God who is greater, who has overcome the world (1 John 4:4).
I'm reminded of another huge structure, a tower called Babel. Sure, those ancient people may have been pretty strong—they thought they could construct a tower to reach the heavens. Yet at the word of God, they were scattered across the earth.
We're all human. Any difference in our strength is insignificant when compared to the infinite power of God.
I'm glad I'm weak. Perhaps I could use some more experience navigating life…and some better directional skills too. But when it all comes down to it, I'm happy to be a little person in the arms of a big and mighty God.
---