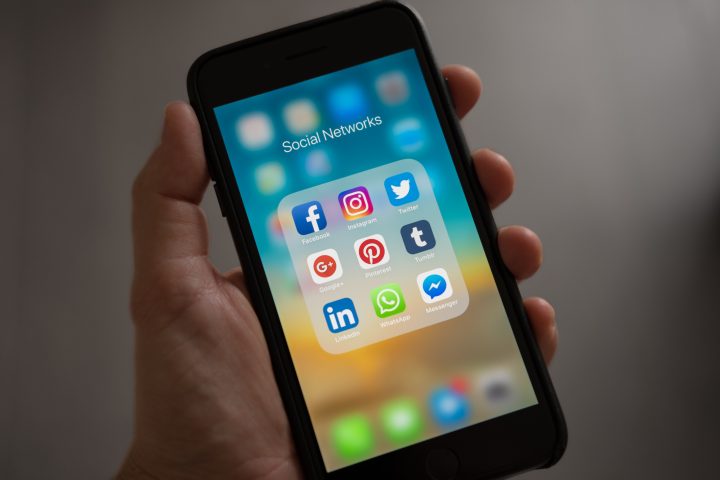 Dear Social Media,
We have had a complicated relationship for many years. Now that I am in college, I need to reevaluate my obsession with you.
You have shown me many things, both good and bad, that I never would have seen on my own. You have familiarized me with many unique lifestyles and have enabled me to travel the world without leaving my bed. You have given me wonderful acquaintances. You have helped me to dream big by showing me the lives of inspiring people.
In a way, you have even boosted my spiritual life by offering unlimited access to encouraging sermons and powerful testimonies. You have entertained me endlessly with free music. Finally, you have made me laugh with hundreds of funny memes and videos. Do you remember the video of the girl proposing to a nurse while waking up from anesthesia?! That was hysterical!
When I am tired, you provide easy material to digest that does not make my weary brain work too hard. When I have a difficult assignment looming, you give me a temporary escape. After all, that essay can wait for one more YouTube video….
When I am anxious, jittery, and stressed, you always calm my racing heart, for a time anyway. You are a pacifier– a drug that wears off quickly. While I enjoy the euphoric feeling, it never lasts long.
Whenever I am lonely, I wander over to you. You allow me to catch a snippet of other people's lives, but just as I move closer, I realize that the same glowing screen that gave me a taste also blocks me from delving deeper. You allow a surface level view, but you never, ever enable a more intimate relationship. It's almost like you are jealous!
I have seen much of life through your eyes…but I feel as though you have given me a false view of reality. You allow my friends, acquaintances, and total strangers to share whatever parts of their lives that they want. People who are nice and pleasant in person suddenly seem self-obsessed when they are filtered through you. Surely, life cannot be as picture perfect as you sometimes make it appear.
You change me into a different person when I spend time with you. My family always says that I am more friendly and social when I pause our relationship. Instead of bringing out the best in me, you always bring out the worst.
Social media, do you know how much of my time you have dominated? You have sucked up at least an hour a day for the last few years. I don't mind spending a little bit of time with you, but our relationship is out of control!
You are a black hole. Whenever I fall into you, it is very, very difficult to wrestle my way back out. And even worse, the tempting vices you offer are never ending. I could scroll forever without finding your end.
Whenever I try to break up with you, you always sneak back into my life. Your addictive powers rarely fail to weaken my self-control. You are extremely pushy!
After writing out my thoughts, I now see just how manipulative you have been in our relationship.For years now, you have called all the shots. You have preyed upon me whenever I was tired, weak, or bored, using me for your own purposes. Normally, you deflate me of my energy and drive. Listen, I have my own life, and you have no right to all my free time!
Worst of all, you have distracted me from what is most important: my faith, my family, and my friends. All in all, you have made me into a weak person rather than the strong individual I aspire to be.
If I am honest, you offer more darkness than light, more negatives than benefits. It is time for us to break up. We can still be friends, but you are no longer a priority in my life.
Actually, on second thought, friends might still be too close. Let's aim for distant acquaintances. Life is just too short for us to be spending all this time together for nothing.
I am sure you won't miss me. After all, there are plenty of other volunteers to fill my void. I hope one day people will realize just how addictive you are and gain back control of their lives. But in the meantime, I am willing to resist the draw you hold over this world. I pray that others might do the same.
---