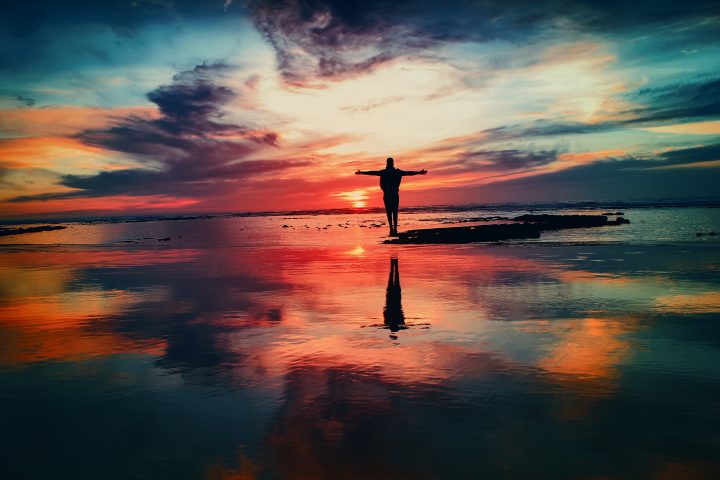 About a year ago, God took me out of my figurative comfortable reclining armchair and made it very clear that he wanted me to do a very hard thing—'fess up.
My Story
When I was fourteen, I became addicted to pornography.
I hid this sin from everyone in my life, not even writing about it in my journal. I tried to hide it from God, by "making up" for it in my quiet time–reading the Bible longer than usual, spending more time praying. I even tried to hide it from myself, refusing to look sin in the eye and call it what it is.
After several months of this, God graciously removed the easy access to pornography from my life. But unfortunately, there is no "Control-Z" for the mind's eye, and inside I was still chained to my sin.
For almost two years, I carried the weight of guilt, shame, and regret, and bought into Satan's lies. I thought I was the only teenager who had ever fallen into this sin. Having heard from somewhere that this is not a struggle for women (a false statistic—this is a problem for both genders), I thought I must surely be the worst sinner ever.
But as 2017 came to an end, God brought my entire relationship with him to a halt and very clearly showed me that I needed to talk to my parents about this.
Talking with my parents was a huge step in the right direction. As long as I kept my sin hidden in the darkness, Satan had so much room to accuse and breathe lies into my ears. Bringing it into the light destroyed many of the strongholds he had built in my heart, and I found forgiveness and, in the next few months, freedom from the sin that had held me so tight for so long.
But that was just the beginning of what I was starting to learn.
My identity is in Christ, not in what I've done.
One evening this past spring, I was reading one of Paul's lists of sinners. When I came to the word "fornicator," I thought, "Oh, there's me."
But it's not.
Because Jesus paid for my sins, I have been covered with his righteousness. God no longer holds my sin against me. I have been saved not because of what I've done but because of what Christ has done.
And now, just as when I first received Christ's gift of salvation, my identity is still founded in what he has done, and not in what I have done.
When the Father looks at me, he sees his child, bought with the blood of his Son, and very precious in his sight. Because I am in Christ.
"For by grace you have been saved through faith. And this is not your own doing; it is the gift of God, not a result of works, so that no one may boast" (Ephesians 2:8-9).
Grace was made for those who don't deserve it.
Regret is a monster, and it will eat away at you. How often the past is cast up into my face as a mocking reminder of all I have done wrong.
The good news is that God's grace is greater than any amount of regret the enemy could ever hope to pile up.God's grace is greater than any amount of regret the enemy could ever hope to pile up. Click To Tweet
The bad news is that I am often too proud to receive his grace. I'd rather deal with my problems on my own than to admit that I am weak and I am wrong and I need forgiveness. I'd rather try harder and do better next time to earn his grace. To accept it without any sort of effort on my part to make up for my sin is humbling.
But grace was not offered to the perfect. Jesus did not come to heal those who were well, but those who were ill. All I need to do is humble myself to accept the grace he offers day by day.
"The steadfast love of the Lord never ceases; his mercies never come to an end; they are new every morning; great is your faithfulness" (Lamentations 3:22-23).
I am human.
When I sin, my default response is to try harder next time. But because I'm human, depravity is written in my DNA, and as long as I am in this skin I will not be perfect. Trying harder will only set me up for disappointment. I'm not as strong as I think I am.
Too often, I've tried to hide certain characteristics of my humanity from others. I don't want people to know that I'm weak or that I mess up or that I sometimes need to say sorry. I want people to think I am right and good and strong.
But in hiding these flaws from others, I am also hiding them from myself. If I am to have a right understanding of God, I must also have a right understanding of myself, which I cannot have when I deny certain characteristics of my humanity.
To be human means that I must say that I am sorry. When I sin against God, I must confess it to him, and when I sin against fellow humans, I must apologize to them as well.
To be human means that I am weak. I do not have the strength to resist the devil on my own. I am helpless and need the strength of God.
To be human means that I will not be perfect on this side of heaven. I will make mistakes and sin and have to be forgiven.
Because of these shortcomings, I need Christ. And through my broken humanness, God's power and holiness and grace will shine.
"Therefore I will boast all the more gladly of my weaknesses, so that the power of Christ may rest upon me… For when I am weak, then I am strong" (2 Corinthians 12:9, 10).
What's Your Story?
I've seen enough of this world to know that even if I feel like it, I'm not alone in the things I wrestle with. Other teens like me have misplaced their identity, fought with regret, refused grace, hid their humanity, struggled with addiction.
If that's you—I get it. I'm not going to pretend that I've conquered any of these areas—I haven't. But I have learned one thing—the only way out of the circle of failure is through Jesus Christ. Throw yourself completely on his grace, and surrender 100% of your life to him. Don't hold anything back.
The only way out of the circle of failure is through Jesus Christ. Throw yourself completely on his grace, and surrender 100% of your life to him. Don't hold anything back.
Click To Tweet
If you're struggling with a secret sin, I would encourage you to find someone you trust and tell them about it. Ask them to keep you accountable, to pray for you, and to remind you of who you are in Christ. Telling someone else will bring things into the light. Truth sets free.
Being honest with God doesn't mean you won't fail anymore. Believe me, you will. But instead of running to despair, you can run to a Savior whose arms are always wide open and who has promised to never, ever forsake you.
He wants all of you—even the parts that you yourself do not want. Because he makes beauty out of ashes.
---