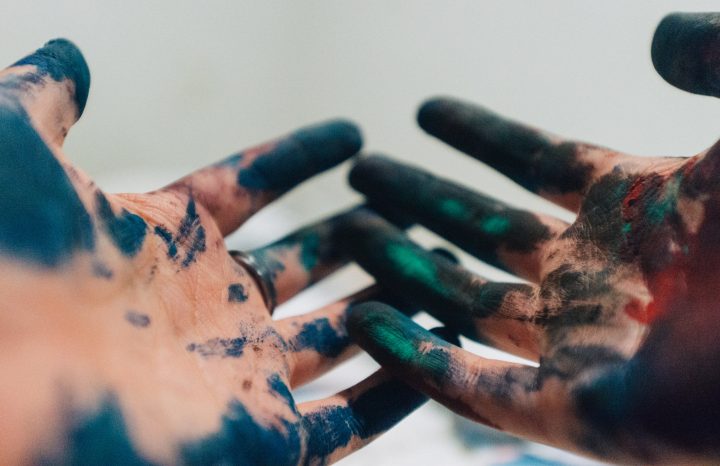 Write your plans in pencil; prepare for God to edit them.
If I could even begin to tell you the number of plans I've stenciled over the past five years, you would start to feel very overwhelmed. I'm not much of a planner when it comes to daily schedules or, say, writing a novel, but I like to have a rather tidy control over the grand scheme of my existence. Unfortunately, that hasn't played out well.
You see, I have these two conflicting dreams. On the one hand, I have the logical thing: pursue music or writing, the things I'm actually good at. What sane person wouldn't? And yet on the other hand there's this nagging interest in the medical field that hasn't left me alone ever since five-year-old-me watched Curious George fall off a triceratops.
I've had these passions at odds with each other for as long as I can remember, and as I've grown older and been faced with questions like "how will I make enough money to live off of?" or "do I have a good enough SAT score?", it's only become harder and harder for me to make a choice.
Even though I've decided which college I'll be attending and what I'll major in, I still doubt myself and wonder. Am I making the "right" choice, or am I missing out on the career I was born for?
God's Plan Always Wins
I was scrolling through posts in the Young Writers Workshop community the other day when I saw a comment from Brett Harris that spoke to me:
"God has given you these various passions for a reason. It's part of what gives you a unique and valuable perspective to share. And I've found in my own life and in the lives of others that seemingly conflicting passions can ultimately come together in beautiful ways."
These words stood out to me because of the relevance they held to my own struggle, a struggle with which I think so many of us can relate. We're afraid because we think a college decision or a career choice will be the domino that sets them all in motion and once we pick one path, we lose control of our direction, our satisfaction, our future.
The faulty logic behind this fear is that we were never in control in the first place. As much as wise plans are a necessary part of life, we don't have the final say.
God will edit our plans. He may cut things out or he may add things in. He may move things forward or tuck them away for a later time. No matter how meticulously we map our timelines, there will be plot twists along the way.
No matter how meticulously we map our timelines, there will be plot twists along the way.
Click To Tweet
Plot twists from our perspective, that is. We don't expect things to work out the way God works them, and yet he knew all along just what he would do with us at each point of our lifespan. He makes it all fit together in ways we never could have dreamed up on our own.
He's the God who can take a Moabite woman, bereave her of her husband, then weave her into the lineage of the Messiah. He diverted his promise from the firstborn Esau to the conniving, unbelieving Jacob. He broke Jacob through his brother's threats, his uncle's schemes, and eventually a physical encounter with God till Jacob acknowledged his own unworthiness and claimed the blessing of the Lord his God.
He is our God, the one who choose to crush his own Son in order that Christ might have full dominion over us, that he would be our Lord and Savior, that through his blood we would be healed and for the grace we received he would be exalted.
So if this is the God who etched our plots in the stone of eternity, we can rest assured. The path may be unclear to us, but it is perfectly laid out in the mind of the planner. He has always known what he is doing.
We Have a Place in this World
Despite all we know about God, we worry. We scramble to get those plans made and make the "right" choices regarding what we call our future. Why can't we help ourselves? Why must we always be over-analyzing something? And what tricked us as kids into believing Hasbro's Game of Life was anything but nightmares from the future?
Take a step back. Close your eyes. Feel that oxygen seep through your respiratory system. Look through the darkness of the unknown back to a place so familiar and yet so distant in the past. Remember when we were kids?
Maybe you wanted a cottage with a bowed roof and a balcony, full of little pudgy-cheeked children asking for another bedtime story. Maybe you fancied a lab coat or a camo uniform, treating patients or fighting bad guys. Maybe you were a blue crayon artist or a poet who wrote the letter "s" backwards every single time, or maybe you rolled out the melody of Pachelbel's Canon like it was the most soul-encompassing string of sound known to mankind.
Or maybe, like me, you had a mixture of it all that led you to where you are right now, facing some of the hardest choices you will ever make because now is where those dreams bud for the first time or die before they feel the sun.
Let your eyelids lift open again. Take a look at the succulents and the strawberries, the siblings and the spouses, the surgeons and the singers, the sixteen year olds and the senior citizens that make up the vast thing we call the universe. Various species, various relationships, various vocations, various ages.
And yet every one of them, when doing what they do in a manner worthy of the one who gave them their identity, has the potential to make the world they share just a little less painful and a little more like the paradise it was meant to be.
God Will Use Our Dreams
God has given each one of us more interests, gifts, and peculiar tastes than we could count off the top of our heads. Somewhere in his cosmos, he has aligned all these things to flourish at an appointed time within his plan. That alone is a marvelous thing.
Somewhere in his cosmos, he has aligned all these things to flourish at an appointed time within his plan.
Click To Tweet
So if you can't go to med school and be an author at the same time, don't despair of your interest in medicine or your gift for writing. Trust the one who instilled all those aspects into your person, and proceed with the most logical step for your life, knowing that he will use each of those things in his timing, one way or another.
Brett ended his comment with this encouragement:
"[While] you may have to make hard decisions to focus on one [passion] over the other for certain seasons … life is long and you don't have to let go of any of these passions forever."
As we take our steps in the fog, let's see the invisible pen tracing our path out before us. We may not know exactly where we'll end up going, but we can always trust that he will make the journey worthwhile–plot twists and all.
He doesn't give us specific directions for the major turns, merges, and exits, but he does give us a general direction: forward.
"Let us know; let us press on to know the Lord; his going out is sure as the dawn; he will come to us as the showers, as the spring rains that water the earth." (Hosea 6:3)