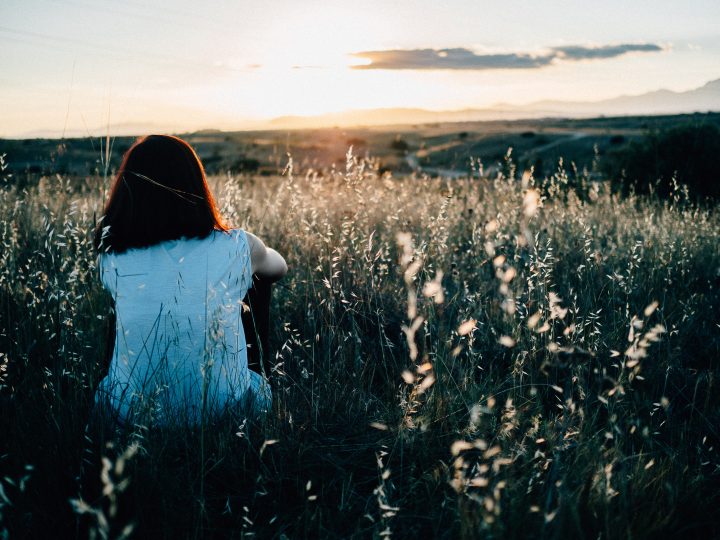 We've all been there-that one person who makes your heart feel fluttery and your face turn red. That one person you daydream about (before you catch yourself and turn your attention back to your Algebra homework). That one person who meets all of the superficial requirements on your mental future partner list.
And even if you've decided not to date during this point in your life; and even if the object of your attraction isn't even a Christian; and even if you know it could never work, you still have a crush.
Often these feelings, even though we fully know that they will pass, leave us sitting on our bedroom floor, eating chocolate and comparing our woes to Eponine from Les Miserables.
But what these feelings should be doing is driving us to our Bibles, to prayer, to God. While I don't believe that feeling attracted to someone is inherently wrong, Satan can use our natural feelings to produce discontent, and to push us farther away from God.
Let's fight that.
If you've spent much time in the Christian teen world, you've probably run across the idea of praying for your future spouse. I think this is a great idea, but I want to take it a step farther. I want to talk about praying for your crush. Here are six specific requests you can pray for them.
1. Pray for Their Salvation
If your crush is not saved, this is the singular most important thing you can pray for. Pray that they will be able to see God's love through your behavior. (Matthew 5:16) Pray that they will come to know Jesus fully and personally.
2. Pray for a Renewal of Their Faith
Far too often, you will meet a person who goes to church, and calls themselves a Christian, but doesn't let it carry over into their day-to-day life. They might wear a T-shirt from a Christian camp, but at the same time disrespect others. Pray that your crush will be set on fire for Christ, and will use their giftings to change the world for God.
3. Pray that They Will Defeat Low Expectations
Pray that they will defy cultural standards. Pray that they will not be conformed to this world, but be transformed by the renewal of their mind, that by testing they might discern what is the will of God, what is good and acceptable and perfect (Romans 12:2).
4. Pray that He Will Learn to Respect Women
In a culture that objectifies women and girls, pray that your crush will value women for their true worth as children of God. Pray that he will treat all women as his sisters in Christ. (1 Timothy 5:2)
5. Pray that She Will Value Herself
In the same way, pray that your crush will value herself. Statistics show that 1 in 4 teen girls have been diagnosed with depression, eating disorders, and similar mental/emotional disorders. Seventy-eight percent of seventeen-year-old girls say they are unhappy with their bodies.
Pray that she will find her worth and identity in God, not in society's pressures.
6. Pray for Their Relationship With Their Future Spouse
This is a hard one. As hard as it might be to think about right now, chances are the person you are daydreaming about will end up with someone else. Pray that they and their spouse will put God first in their relationship, and glorify him through everything they do.
While praying for your crush might not erase your feelings, it will almost definitely help them become healthier. If you bring your emotions to the One who created them, he will give you the peace of God which surpasses all understanding and will guard your hearts and minds in Christ Jesus (Philippians 4:7).