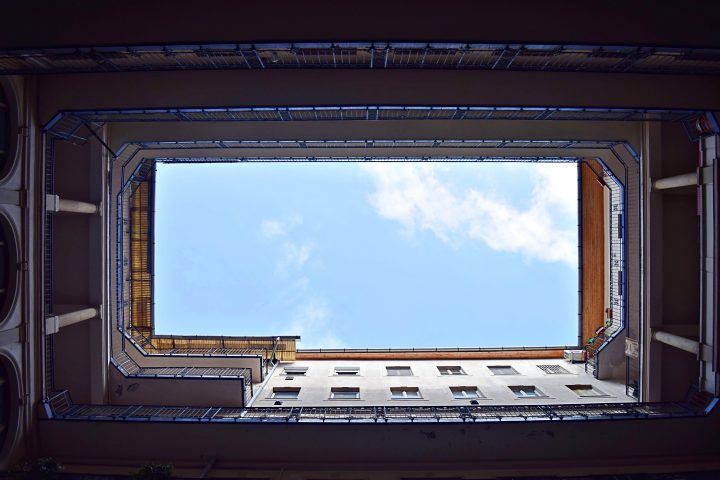 Sometimes I just feel like everything I do is pointless.
No point in writing, if I had anything to say in the first place; my words will be forgotten by tomorrow. No point in school work, that persistent obligation; it's all just a scheme to keep me busy with information that has no application to my existence.
We humans are determined to assign some sort of significance to this thing called life. We all end up chasing something. Science for the smart ones, happiness for the young ones, humanitarianism for the hip ones.
And yet science doesn't explain souls. Happiness always runs out. Doing good to others barely dents the dunes of corruption waffling all across the planet.
For all the energy we spend looking for meaning, why do so many of us walk away empty-handed? What makes joy elusive, peace just out of reach? When will our longing lead us to something that would satisfy?
A Depressing Outlook
Nothing of the earth itself can satisfy.
Thousands of years ago, a man took on a pseudonym to detail his despair over life. The Preacher, as we translate it in English, preached this simple message, denouncing the pleasures of the world and proposing an alternative. It wasn't a three step plan to health wealth and prosperity. It wasn't a path of piety. It wasn't even close to idealism or positive thinking.
"Vanity of vanities, all is vanity."
His message was, we are born, we suffer, we work hard for temporary pleasures, and we die. Depressing, right?
Readers feel the weight of his words as he drags out his point, parallel to the monotonous cycle of life on earth. "For all is vanity, and a striving after wind."
It's depressing, because, apart from Christ, it's true. Aren't we all working towards something? Social power, individual happiness, expressing ourselves, rescuing the helpless, righting the wrongs in our world?
Our goals may be noble or they may be selfish, but we all have them, and we all wrestle doubts over them. What good can we really do against so much bad? Who cares who we are or want to be? At the end of the day, what does all the power in the world do for a grave?
The Light of Eternity
Despite the bleakness of all this talk of "vanity", there's a certain poetic hope to the message of the Preacher. The word the Preacher uses all throughout Ecclesiastes doesn't translate exactly to "pointless", as we might imagine "vanity" to mean. Instead, it aims to evoke a sense of yearning for something that can't quite be attained. Like a "vapor" or a "mist."
Think exhale on a cold winter night. That one warm breath dissipates through the air, and our hands numb back faster than we can breathe them warm again. We relish the warmth for however long we can get it, clinging to it as a piece of hope.
We need that hope.
Ecclesiastes despairs intentionally. In this desperation, this total collapse of faith in anything earthly, hope intertwines with the promise that a greater purpose lies out there. We yearn for any sort of meaning in this life, because we are creatures made to sense that deeper meaning.
There is a meaning in life, and the meaning is God.Ecclesiastes despairs intentionally. In this desperation, this total collapse of faith in anything earthly, hope intertwines with the promise that a greater purpose lies out there. Click To Tweet
But we won't be satisfied by our interpretation of God. We don't need to express our devotion in a profound and public manner in order to make it real. The meaning exists with or without our fancy external effort toward perfection. This purpose leaves no room for legalism or any other false show. Only God himself will satisfy us.
Thus the Preacher's call is one of simplicity and humility: Stop searching and turn to God.
To Fear God
Our Maker is coming to judge the wickedness of this world, to mend and to reorder all that has been broken and lost, and to restore our fellowship with him.
Jesus can and will satisfy every longing of our souls. Our responsibility isn't to fill that longing with other junk, to try to take his role as savior of this world, or to answer all the questions we can't yet fathom. Our job is to accept our limitations, stop thinking so highly of ourselves, and live a quiet, humble, godly life.
God didn't inspire the book of Ecclesiastes to kill our joy, but rather, to put a proper frame around it. He gives us freedom to understand who we are and where we're at, and to enjoy our simple, seemingly insignificant lives.
I don't need to be preoccupied with getting myself to matter. I am not the main character. God is. And if he's content with how this story is written, shouldn't I be, too?
Instead of striving after wind, kneel before the throne of Christ. See the wrath of God inflicted upon our crucified Lord. Trace justice complete in the eyes of the spotless Lamb, slain for us. Watch the heavens he will rend again, shattering our yearning into inexplicable awe and our faithful suffering into glory.
Our lives are not in vain. And if we feel a yearning for something more than anything this world can offer, let us search the depths of Christ until we find it.
May we pray for one another in the same words as Paul, "that you, being rooted and grounded in love, may have strength to comprehend with all the saints what is the breadth and length and height and depth, and to know the love of Christ that surpasses knowledge, that you may be filled with all the fullness of God." (Ephesians 3:17-19)
---