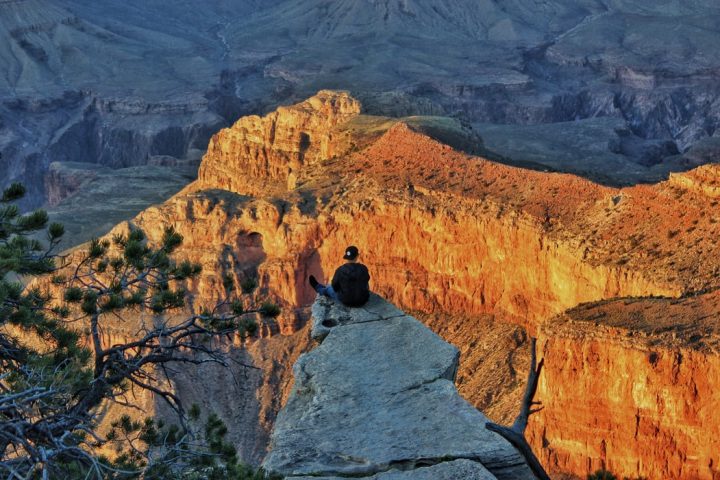 I've always feared caring for small children.
Obviously, small children are not inherently scary, but I have never had any practice in caregiving. I started volunteering in the elementary children's church when I was twelve years old, and I stayed with that age group for years because that's where I was always needed. Thus, I never got any practice caring for smaller children. Of course, I realized my fear was irrational and I would eventually have to learn how to care for toddlers and babies.
My opportunity would come sooner than I thought. This past summer I started exploring the possibility of getting a job, and my church has a childcare which was looking for new employees.
The only problem—my fear of caring for small children!
I wasn't sure if that job was a good fit for me, but I also realized that the only way to find out was to give it a chance. After stalling for a couple weeks, I finally asked the director of the childcare if I could shadow for a day, to which she graciously agreed.
As soon as I showed up, I was stationed in the one-year-old room. Suddenly I was responsible for helping to keep 12 toddlers alive, happy, and well for the day. Thankfully, I wasn't really the one responsible since I was not an employee. I had two very kind, skilled ladies showing me the ropes.
Almost right away, I noticed an adorable little girl who was breaking down in tears. Of course, I wasn't sure what to do, but I walked over to her anyway. She lifted her arms up. I knew what that meant! I picked her up and held her as I walked around the room. That stopped the crying problem!
After several hours of being with the one year olds, I discovered that caring for young children is not as intimidating as I had worked it up in my mind to be. Basically, the three missions are playtime, food, and nap. The solution to making a one year old stop crying is cuddles. And really, the kids just wanted attention. I didn't have to be an expert to read them books and play with them.
I really enjoyed my time at the childcare. The ladies who work there are incredible and taught me a lot. At the end of the day, I realized that working at the childcare was not a good fit for me and my current stage in life. But I made this decision out of knowledge, not out of fear.
From this experience, I realized that it is impossible to know if something is a good fit unless you dive in and try it.
Even in scenarios that are completely new and foreign, you can still look to make yourself useful. After we fed the kids lunch, the toddler-sized tables and chairs were a complete mess. Thankfully, cleaning is something I know how to do well! As the ladies worked to get the kids down for a nap, I scrubbed the tables and swept the floor.
Most of the time, new scenarios will still have familiar elements. New scenarios are less intimidating when we use them as opportunities to build upon the skills we've already been developing (like cleaning tables). In fact, unexplored experiences may make you realize that you are more equipped than you originally thought you were.
Learning can inherently be kind of scary! After all, if you have to learn how to do something, that means you've probably never done it before. Learning can place us in a vulnerable position where we are dependent on others to help us. But at the end of the day, the excitement and satisfaction found in developing new skills and abilities should far surpass the fear of failure.
There is no way to avoid new experiences in life. Our first day of high school, our first date, our first college class, our first child…the list of "firsts" is endless.
If we never experienced scary new firsts, then we would never move forward in life. We can't let fear hold us back!
So dive in and try something that scares you! It may be a good fit for you, or maybe it won't be, but at least you can say you tried and didn't let fear hold you back.
Life should be an adventure—let's live it to its fullest!
---