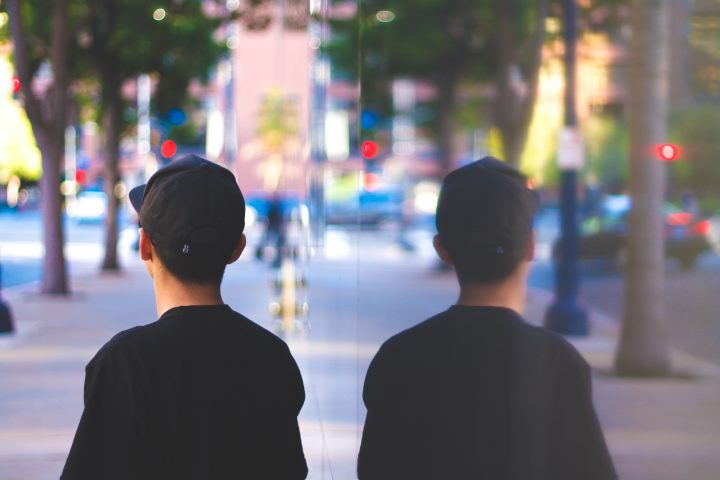 It's been slightly over a year and a half since I wrote my article, "How Can I Find My Identity And Calling?" on the Reb. And that year and a half has broken and built up my faith in ways I had never seen before.
Backtrack one year ago, and I was finally breaking free from a lot of abominable sin that had gripped my life for months, but had been rooted in my life for years. For about a month, I felt freedom and hope like never before, and I learned the joy of victory in Christ alone.
But then, shame crept in and decimated my shaky faith. I questioned my salvation, my identity, and realized with alarming clarity the weight of every sin I had ever committed. I was confused, and in a rough spot. After prayer, talking with my parents, and confessing to close friends from church, I felt God rebuilding me. I began to do more for the Kingdom, but to this day, I feel a constant struggle for joy, and at times, my faith seems weak.
Why is that? It's not like I was a better person two years back; in fact, I know that a lot of my indwelling sin had not yet been mortified. So why? Why this joylessness and apathy now? I think ultimately, it is rooted in a deep unwillingness to heed my own advice. So, I invite you to join me as I search for the truth God, the Wisest of All, Emmanuel, God With Us, revealed to me in eighth-grade. Join me, as I seek perspective on my identity.
You're a sinner too
It is actually pretty funny. When I found my unrighteousness, it shocked and disturbed me, yet, a just few months before this downward spiral of sin, I had written,
"Thankfully, our God is a God who speaks to us daily, through his word, his people, and his Holy Spirit. And he doesn't withhold information from us out of spite. I don't think any verse of the Bible makes it any clearer who we are than Romans 3:23, 'for all have sinned and fall short of the glory of God.'"
And,
"So now we have a basic image of who humans are, sinful people who are completely lost, but for whom God has made a way to be redeemed by faith in the only blameless human, his son, Jesus Christ."
Now, just to be clear, we should stand disgusted and horrified at our sin. Like Isaiah, who saw God in a vision in Isaiah 6:5, we should say, "'Woe is me! For I am lost; for I am a man of unclean lips, and I dwell in the midst of a people of unclean lips; for my eyes have seen the King, the LORD of hosts!'"
Do you catch this? Fully aware of his sin, Isaiah cries out at the atrocity of his sin. Why? The Presence of God reveals our evil, and we cannot stand before God and live without the mercy, grace, and intercession of God.
But what makes me shake my head in wonder at my own stupidity, is that I somehow did not expect me to fall that bad, or in that way. To find our identity, we have to be honest. I have to give up the lie, and recognize I am not righteous on my own. Not in any way, not at any time. I am a man of unclean lips, and my heart is wicked and deceitful above all else. I confess I have fallen into lust, anger, deception, idolatry, addiction, and a host of other sins.
When we stand terrified by our own sin, we stand in the right heart posture. But we would do better to kneel. I cannot say that happiness will always be found in confessing sin, but I can assure you, God is faithful and just to forgive. I know my sins, and they are many, yet Christ has washed them all. Like John Newton in Amazing Grace, we should say, "Although my memory's fading, I remember two things very clearly: I am a great sinner and Christ is a great Savior."When we stand terrified by our own sin, we stand in the right heart posture. But we would do better to kneel. Click To Tweet
Knowledge of the Heart: Works Or Faith?
You may be wondering, "What's with the whole section on sin? I thought this was about identity in God?" Let me explain. Intellectually, I knew for a long time I was a sinner in need of grace, mercy, and repentance. But I did not accept it in my heart. I had created an identity of works and false piety, rather than an identity of grace and hope in Christ.
I always felt I was good enough. I may have known that to be false, but my brain and heart did not agree on this topic. So, when I finally fell in a "big enough" way, I felt the façade of knowledge come crashing down, revealing the belief of faith in works.
Just so no one is left wondering, faith in works is dangerous and deadly. Even as I write, Christ is revealing new truth in me and putting new life into me. I see now that I felt unforgiven and unsaved because I was relying on my own strength and righteousness–things which could not forgive or save me. Paul speaks to the Galatians in Galatians 5:1-6 about circumcision and the law:
"For freedom Christ has set us free; stand firm therefore, and do not submit again to a yoke of slavery. Look: I, Paul, say to you that if you accept circumcision, Christ will be of no advantage to you. I testify again to every man who accepts circumcision that he is obligated to keep the whole law. You are severed from Christ, you who would be justified by the law; you have fallen away from grace. For through the Spirit, by faith, we ourselves eagerly wait for the hope of righteousness. For in Christ Jesus neither circumcision nor uncircumcision counts for anything, but only faith working through love."
We cannot find our identity in Christ when we scramble to find an identity in religion. Paul calls this slavery. We are living a double-life when we attempt to be justified by both law and faith.
This faith in works hopes to be "good enough". The hope in Christ is that we will have faith enough to trust God for salvation.
Which Identity Will You Claim?
My point is this. I have far too often confused identity in Jesus with identity in the law. I believe that this is the cause of much doubt, insecurity, and fear in my life. But starting right now, I want to challenge myself. I want to find my identity in grace. I want to live like I know death has no power over me. I want to love God like shame has no authority, and with the knowledge that far before I was born, I was loved. I want to be the kind of man that walks in joy, knowing he deserves death, but has passed into life. I want to be a sign that points not to the staircase of religion, but to the grace of the cross–and there, on Golgotha, on Calvary, I want to find identity in the One who paid it all and rose again.
Our identity is who we are. Who better knows who we are than our Maker? When we submit to Him, lay down our old lives, and trust in Him, we find new life. To anyone like me who struggles with finding joy, I would encourage you to look to the One who is Joy. Paul describes this in Colossians 3,
"If then you have been raised with Christ, seek the things that are above, where Christ is, seated at the right hand of God. Set your minds on things that are above, not on things that are on earth. For you have died, and your life is hidden with Christ in God. When Christ who is your life appears, then you also will appear with him in glory."
Let us truly die to ourselves. Let us die to our identity outside of Christ. Let us instead delve the depths of God in search of our new lives, our true identity, who is Christ.
---