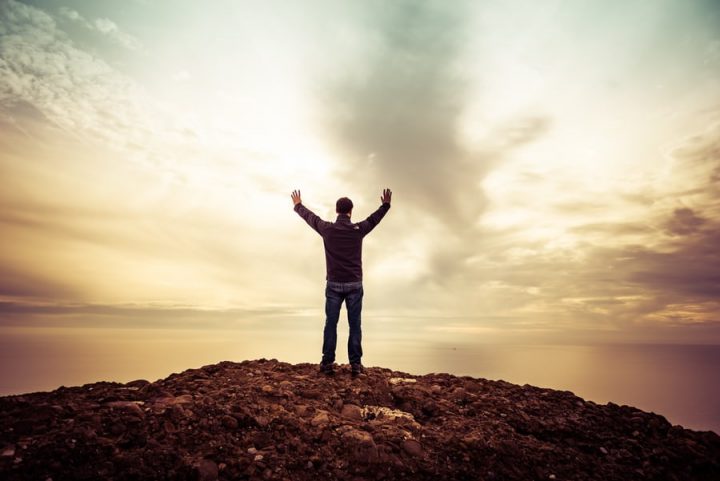 You don't have to go to war to acquire battle-scars.
Whether it's in the form of a crumbling relationship, stress over one's livelihood, or personal temptations, we—as fallen humans dwelling within a sin-trodden world—are susceptible to agonizing hardships every day of our lives. It seems that as soon as we manage to claw and scrape our way back to our feet, we're beaten back down again.
For the Believer, these realities can strike especially close to home. And unlike what every prosperity preacher will ever tell you—Life. Is. Hard.
But we should not despair, but rejoice; for, while (at the time) these trials are unwelcome, unfortunate, and lamentable, they have a purpose, and in that we can find true consolation.
Trials Can Be a Comfort, Not a Burden
We shouldn't be surprised by hardship. In fact, if you call yourself a Follower of Christ but don't experience trials (i.e., life is always good), then you should be somewhat concerned!
If you remember, over and over again, Jesus tells would-be-followers to consider the cost of sacrificing all to embrace him (Matthew 8:19-20; Luke 9:23; Luke 14:26-27), with the rest of the Bible repeatedly stressing the universal truth that the life of a Believer will be taxing, demanding, and full of various trials and tribulations.
Take 1 Peter 4:12-14, which asserts, "Beloved, do not be surprised at the fiery trial when it comes upon you to test you, as though something strange were happening to you. But rejoice insofar as you share Christ's sufferings, that you may also rejoice and be glad when his glory is revealed. If you are insulted for the name of Christ, you are blessed, because the Spirit of glory and of God rests upon you."
So, not only should we not be surprised, but also comforted when adversity comes our way, seeking earnestly with all that is within us to glorify God and sing his praises!
Trials Shape and Mold
Through the fiercest fires and the hottest heat, steel is bent and shaped and refined over and over, till at last it becomes cold and resilient: a work fashioned in such a way so as to not break under the most extreme pressures.
Similarly, we are reminded in James 1:2-4 to "Count it all joy, my brothers, when you meet trials of various kinds, for you know that the testing of your faith produces steadfastness. And let steadfastness have its full effect, that you may be perfect and complete, lacking in nothing."
War is an able tester of man's mettle: the battle-scars it gives us will define who we are, and make manifest to all the true nature of our faith. You and I must take the time to ask ourselves this question: how will our faith fare when put to the test in the ravaging heat of these fiery trials?
Will our faith be stronger than ever before: our trust and reliance upon our great Father strengthened beyond all hope?
Or will the weight of our perceived affronts and pride overbear, where true faith would have otherwise prevailed? Will we shake our fists in defiance, disparaging his wonderful promises and counsel, and renouncing our once-proclaimed Lord and Savior?
Let it not be.
As painful as it is, we must not break in the fire, but instead persevere, holding fast to Christ alone, so that our faith does not falter, but persists in all joy and thanksgiving and love, which—though mingled with grief, grows only greater.
Trials Draw Us Closer to Christ—and in Him We Trust
Time and time again as soon as I think life is indeed "good," and my own pride begins to master all other thoughts, I am shortly subjected to some form of a trial.
And in that trial, whether over the course of hours, a few days, or even several years, I am forced to humble myself and plead before God for not only respite, but strength: such strength that I might persevere and with his aid, turn that pain into joy and thanksgiving.
For, relying upon my own strength to relieve myself is impossible, and earthly pleasures, while perhaps occasionally drowning out my grievous afflictions, can only provide the very briefest of reliefs before they are gone forever, and I am left as I was, without comfort or hope.
And so these tribulations, while seeming wrought with the sole intent to destroy, are instead for our benefit: to build up our faith and shape us into the men and women we are called to be.
When I look back and think upon my own blessings and afflictions, I find it an easy thing to say I have grown closer to Christ through the latter, rather than the former—save when that blessing comes as a respite to my trial, for then I am prompted to praise and worship the Almighty God, King of Kings, and Lord of Lords, who can rescue me from the darkest of despairs and make my cup overflow with abundant goodness and grace.
So I say this to you, struggling Believer: though at times all may seem dark and heavy and under the shadow of evil and heartache of pain, place your trust and hope in God, and then stumble on ahead in this present battle we wage.
Remember, God has an accorded end in sight for all things, and as Paul reassures us in Romans 8:28, he "causes all things to work together for good to those who love God, to those who are called according to his purpose."
Therefore, when a trial comes your way, don't despair: cling to Christ, seek his face, and in the midst of the fire, rejoice.
---