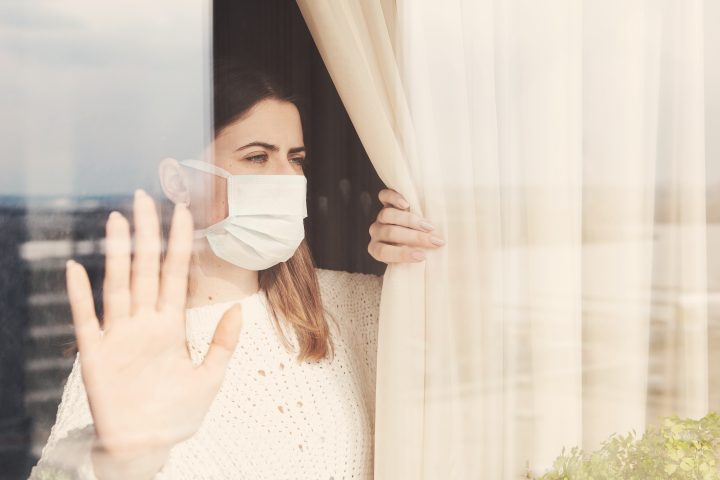 Thursday March 26. Seven days into total quarantine.
I only have one news item today and then a conversation with a Rebelutionary from Ireland (some of you may recognize him as an old timer around the blog).
I think it's important to keep a perspective of what other's are going through around the world. Even as we in America debate and argue about whether or not it's right to completely quarantine ourselves or not, other countries around the world are being forced to make incredibly difficult decisions.
Take India for example.
World's Largest Coronavirus Lockdown Begins
Two days ago, India (the second largest population in the world) announced the largest economic shutdown we've seen yet.
The New York Times described India's largest city, Mumbai, as having "shuttered shops, empty train tracks, closed airports and idle factories all across the country" as social distancing took full effect on Wednesday.
There aren't a lot of confirmed cases of COVID-19 (only 727 as of this writing). But it's India's density of 1.3 billion people combined with their weak healthcare system that made Prime Minister Narendra Modi order the shutdown.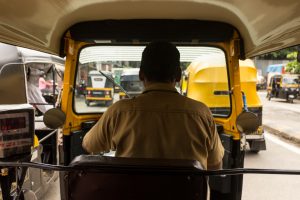 This means that farmers, manual laborers, and rickshaw drivers are all out of work. For example, rickshaw (a type of motorcycle taxi) drivers live day-to-day using the money they make one day to buy food for their families the next. With the shutdown order, they can't go on the streets and thus can't earn any money to purchase food for their families.
As a friend of mine (who works with under-privileged people across the world) posted on Facebook:
"[We] here in North America have much to be thankful for. We have some margin. We have some food in our houses. We have at least some financial reserves. We have church communities that are able to help each other through this time. We have governments that provide emergency aid to those who have lost their jobs.
"Let's remember those who have a totally different experience right now.
"For example, the government of India has ordered a three week shut down. The rickshaw drivers have been ordered off the streets. Many of them live one day at a time. They get paid each day and that is their food money for the next day. Suddenly, they have no food for tomorrow. They don't have a well stocked freezer to draw from either. People will die."
According to the Times, again, "The National Restaurant Association of India estimated that perhaps 20 percent of the 7.3 million restaurant workers will permanently lose their jobs as employers go out of business."
Another friend, who does medical work in Bangladesh, said that they're bracing for the onslaught. Bangladesh is, like India, one of the most densely populated countries in the world and even holds the world's largest refugee camp.
She said, "Most people here and in many other parts of the world absolutely must work every day if they want to eat…. When it hits here it will hit big unless God intervenes…. No one here will have access to ventilators. Even oxygen will be very limited."
All my friend and other medical personnel in countries like Bangladesh and India can do is wait and prepare while they wait.
She went on to make a statement that I hope I can make and I hope we all come to peace making as God leads us.
She said:
"I am glad to be exactly where I am at this moment in time. We are told in 2 Timothy 1:7 God has not given us a spirit of fear but of power, of love and of a sound mind. Let's go forth in power and in love to help those around us.
"We are also encouraged in Romans to offer our bodies, our lives as a living sacrifice to God. He deserves everything we have. My health, my service, my body is His to protect or to take as He wishes.
"But don't worry. I will be washing my hands and will not be touching my face.
"Please pray for Bangladesh and for the refugee community here and for those of us who are working with them."
What do you think about the difficulties facing countries like Bangladesh and India?
What are some ways we could support them or under-privileged people right here in our American communities?
"Be Generous In Times Like These"
When I talked with my friend (and occasional contributor to TheReb) Jack Murphy from Ireland, he actually gave me some good ideas. You can watch our entire conversation below.
"Be Generous In Times Like This"

"I think a challenge for Rebelutionaries… is to be generous in times like this. If you're a Rebelutionary… and you can volunteer to do something even though it's hard and a bit daunting, I would encourage you to do that."Because Christ calls us to be self-sacrificial and to be generous with our body and so now–especially in a time of pandemic and a time of health scares–this is our time as a church to be generous and to be servants to our neighbors."- Jack Murphy, long time contributor to theReb

Posted by Do Hard Things on Thursday, March 26, 2020
---