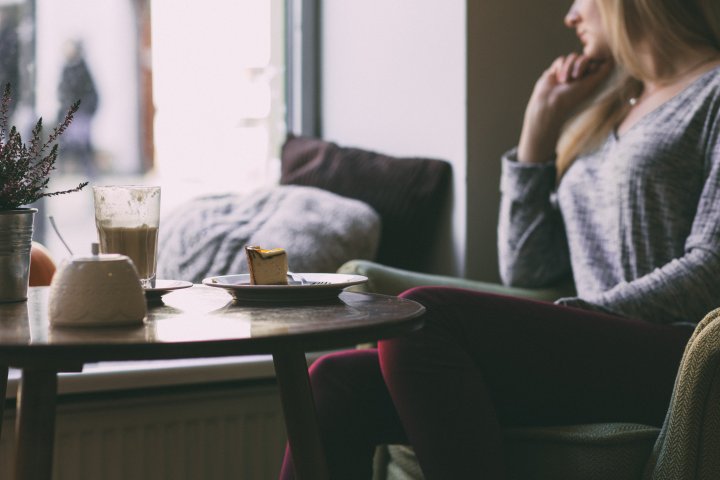 For the first couple weeks of my quarantine, everything was going great.
I had a lot of time to relax since I didn't have to run to extracurricular activities and classes. And, being homeschooled, staying at home a lot of the day was pretty normal.
But then, I got hit with depression, lack of motivation, and boredom. Since I couldn't get out of the house, I ran out of things to do!
It was so easy to hop on YouTube and scroll through the recommended videos and my favorite channels' new content, especially when there seemed to be nothing else to do.
But as I've been thinking about all of this, I've been able to come up with a list of eight things you and I can do this week to help us stay motivated and productive.
1. GET DRESSED IN THE MORNINGS
Whenever I'm sick, I wear my pajamas or sweatpants around the house all day. I'm able to rest more comfortably that way. But as soon as I start to get better, I take a shower and change into new clothes. It's so refreshing.
The same is true for all of us staying at home. It's easy for me to want to stay in my pajamas or sweatpants all day—after all, I'm not going anywhere. But honestly, staying in comfy clothing does not help my motivation. It makes me feel sleepy and depressed.
Maybe you feel the same way. I would encourage you that when you get up in the morning, get dressed. Try to avoid sweatpants if you can, especially during the week. Treat your week like a regular week, even though you aren't going out of the house.
2. STAY IN TOUCH WITH FRIENDS
It's super important to stay in touch with people, even though we can't hang out with them physically. We might be at home with our family, but sometimes, even being around our family all the time is hard after a while, even though we love them very much.
Whether you're an extrovert or an introvert, I'm sure you miss your friends and maybe feel depressed because you can't see them.
Well, in today's day and age, we have incredible technology at our fingertips that we can use to keep in touch with people. While platforms like Skype and Zoom, or texting, phone calls, and emails aren't face-to-face conversations, they're still super energizing.
3. WATCH A MOVIE
Binge-watching YouTube all day might not be the greatest idea. But watching a movie in the evening with your family can be super refreshing and inspiring.
I wanted to list four of my favorite Christian movies for you:
—I Still Believe (2020)
—I Can Only Imagine (2018)
—Polycarp (2015)
—Indescribable (2012)
4. WRITE!
How many of us here are writers? I expect there are several of us! Maybe we've even gotten published here on The Rebelution before.
If you're a writer, use this extra time that you have to write. I'm sure you have a story to share, so why don't you write an article for The Rebelution?
And if you have a project you've been procrastinating to complete, now's as good a time as ever to finish it.
5. READ A BOOK
Whether or not you're a writer, hopefully you're a reader! You can use this time to read all of those books you've been wanting to read.
Here are a few that I've either read or want to read:
Fiction:
—Books by Louisa May Alcott (especially Little Women and Little Men)
—Books by Jane Austen
—Books by Elizabeth George Speare
Nonfiction:
—Do Hard Things, by Alex and Brett Harris
—This Changes Everything, by Jaquelle Crowe Ferris
—More Than a Carpenter, by Josh McDowell and Sean McDowell
Memoirs:
—Miracle for Jen, by Linda Barrick
—In the Presence of my Enemies, by Gracia Burnham
—The Hiding Place, by Corrie ten Boom
What are some of your favorite books?
6. LEARN SOMETHING NEW
Maybe there's something you've been wanting to learn for a while. Maybe you play an instrument and want to learn a new song to play.
I'm sure there's something out there that fascinates you! Many places are offering online courses that you can take. Now's a great time to learn something new.
7. EXERCISE
This will be easier for some of us than others, but try to find a place in your house to work out and stay active. Watch YouTube videos for simple, at-home exercises.
If you can, go for a run or light jog around your neighborhood or at a nearby park. Get outside and enjoy the fresh, spring air.
8. READ YOUR BIBLE AND PRAY
Last, but certainly not least, take this time to read your Bible and pray every day. This is an essential habit to establish now while you're young.
I make it my goal to write an entry in my prayer journal notebook every day, and so far this year, I haven't missed many days. It's really neat to look back at the old entries and see what God has been teaching me and how he's answered my prayers.
My notebook isn't fancy. I use a school notebook and colorful pens to fill a page or two of a prayer each day. It's one of my favorite ways to spend personal time with my Savior.
WHAT WILL YOU TRY THIS WEEK?
So there are eight ideas of things to do this week to stay motivated and productive. I hope you will try them out.
How is your quarantine going? What is something God has been teaching you through it?
---