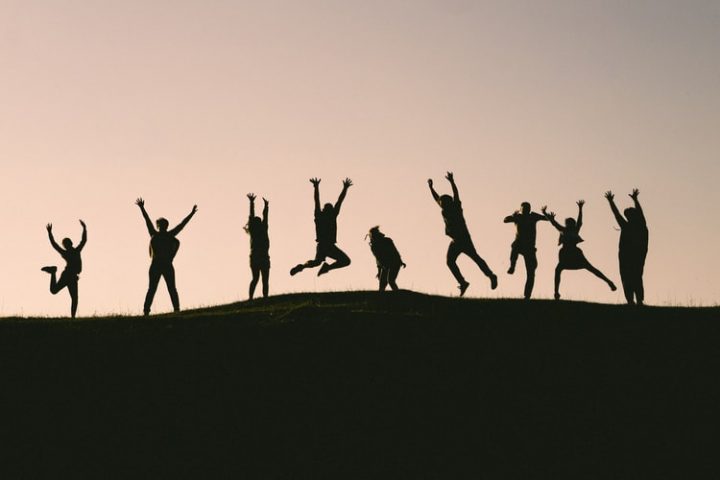 We're all being directly affected by the Coronavirus, and many of us are homebound.
We went from a busy schedule of church, school, work, and extracurricular activities to an empty social calendar and nowhere to go.
With so much concentrated time together under pretty dire circumstances, it doesn't take much to get on each other's nerves. Siblings' loud playtime during school hours, antsy pets that want attention, parents under stress, and various emotions from the newest headlines are situations we may be facing that require an extra ounce (or two) of perseverance.
Recently I was thinking about how often my interactions with family and friends aren't Christlike. I prayed that I would have patience, kindness… and the rest of the Fruit of the Spirit, while I was at it. We need these virtues perhaps more than ever before in this pandemic to honor God and uplift those around us.
"But the fruit of the Spirit is love, joy, peace, patience, kindness, goodness, faithfulness, gentleness, self-control…" (Galatians 5:22-23a)
love
1 Corinthians 13:4-7 shows us what Christlike love looks like: "Love is patient and kind… it does not insist on its own way; it is not irritable or resentful… Love bears all things, believes all things, hopes all things, endures all things."
It's easy to become caught up in our wants, but godly, sacrificial love is marked by selfless care for the people in our lives (physically or virtually).
During global hardship, only Christlike love will withstand the haggard nerves and weary hearts. It bears the burden of people's needs with service and prayer, believes that God will use this for our good (Romans 8:28), hopes in the promise of a new life with Christ, and endures trials—such as COVID-19.
joy
Joy is different than happiness—it goes so much deeper. True joy is rooted in God, unaffected by circumstances.
In Nehemiah 8:10, it says, "do not be grieved, for the joy of the LORD is your strength."
Joy isn't a feeling that fades. It's a strength that comes from our Heavenly Father. Even the greatest trial can't blot out our joy.
Are we obsessing over cancelled avenues of happiness (sports events, social gatherings, etc.) or joyfully resting in the Lord and spreading that joy to others?
peace
The abundance of unrest in the world right now easily feeds into our homes. Much like the unconditional nature of joy, we can have peace in the midst of the anxiety and panic around us.
Philippians 4:6-7 tells us that when we give thanks to God and pour out our requests to him, "the peace of God, which surpasses all understanding, will guard your hearts and your minds in Christ Jesus." Non-believers want peace so badly, and we too often forget it. Whether it's in our community, on social media, or at home, we can encourage others to run to God instead of joining in with the worry.
patience
Everybody's on edge. We struggle with harboring exasperation after weeks of this concerning and confining crisis.
Colossians 3:12-13 says, "Put on then, as God's chosen ones, holy and beloved, compassionate hearts… and patience, bearing with one another… forgiving each other; as the Lord has forgiven you, so you also must forgive."
We have to intentionally choose compassion over conflict. The body of Christ needs to be united, and so do our homes. Instead of letting the crisis get under our skin and feed into impatient outbursts, let's seek to be patient with each other.
kindness
Ephesians 4:32a reminds us to "Be kind to one another, tenderhearted…" We should be thoughtful, thinking about ways to support and bless those around us—doing an extra chore without being asked, spending time with a younger sibling, checking in with grandparents and trying to make them laugh a little.
goodness
God has been so good to us by giving us eternal life and his love.
Let's use this crisis as a time to serve others diligently and generously. "As for you, brothers, do not grow weary in doing good." (2 Thessalonians 3:13)
faithfulness
Without our usual commitments, time watching TV, on social media, and doing hobbies naturally increase, but time in the Word easily fades into the background, or even decreases.
More than ever, we need to be devoted in prayer and meditating on truth. "Let not steadfast love and faithfulness forsake you; bind them around your neck; write them on the tablet of your heart." (Proverbs 3:3) Let's be steadfast by faithfully making time with the Lord top priority.
gentleness
How do we react to other people's behavior or the circumstances we encounter? Are we hot-tempered and snappy, or considerate and understanding in our responses to those around us?
Proverbs 15:4a tells us that "A gentle tongue is a tree of life." Instead of our emotions dictating our responses, let's choose to be compassionate and gentle.
self-control
All of this is easier said than done, right? Constantly we're at battle with what our flesh desires—laziness, self-indulgence, Netflix binging—versus what God calls us to do. In order to grow in these virtues, we need to be self-disciplined. It's totally possible, hard as it is, "for God gave us a spirit not of fear but of power and love and self-control." (2 Timothy 1:7)
All of this is dependent on clinging to God. Jesus said, "Abide in me, and I in you. As the branch cannot bear fruit by itself, unless it abides in the vine, neither can you, unless you abide in me. I am the vine; you are the branches. Whoever abides in me and I in him, he it is that bears much fruit, for apart from me you can do nothing." (John 15:4-5)
The only way to bear fruit is to cling to the Vine. Let's remain steadfast, grow in Christ, and love on others, especially in the face of COVID-19.
---