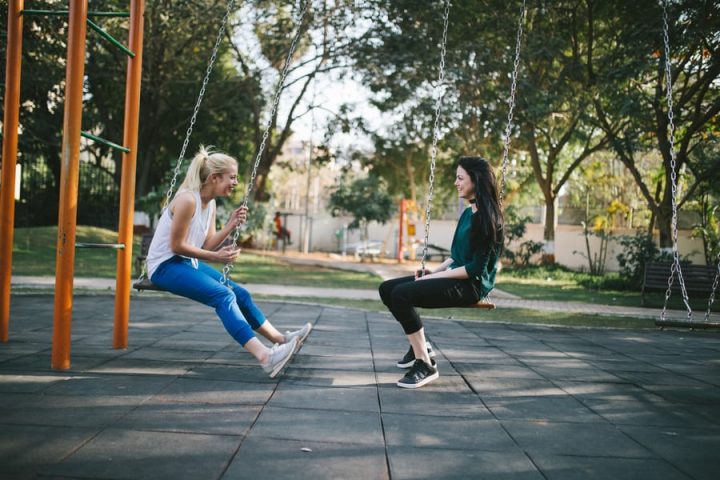 "You're a weird adult," my little sister informed me. Apparently talking in a funny voice isn't something an eighteen-year-old normally does. But I personally think it should be.
If you're reading this, chances are you consider yourself a "rebelutionary." Maybe, like me, you were raised to serve God intentionally in your youth. We've watched so many of our peers waste precious teen years full of flexibility, energy, and freedom doing nothing—or worse. And so we decide that we want to use our time well while we're young, before marriage or kids or house payments.
Which is a wise mindset. But… doing hard things and being strong for the Lord in our youth doesn't mean that we can't be kids.
So often, we can get caught up in planning ahead, being courageous, and getting a head start on life that we lose sight of the now. We become so mature we no longer know how to do things like have fun or make fools of ourselves in charades or even let ourselves get some rest.
Of course, maybe it isn't just a mindset that doesn't let you be a kid. Maybe you've been forced to grow up too early because of circumstances outside of your control. You've faced pain and heartache no one should have to face, let alone someone so young. You've lost a loved one, you battle anxiety, you have to take care of your sibling… and somewhere along the way, you became an adult before your time.
But maturity and using our time purposefully—and even surviving tough circumstances—doesn't mean we should stop being kids.
So teenager—today, I want to give you permission to be a kid.
Blast music and dance around the room. Go with your friends to get ice cream with a ridiculous amount of sprinkles. Wear that crazy pair of shoes. Precariously balance on the rock jutting out into the river to see if that log is actually an alligator.
I know we don't always have a choice. Life can get hard. And I'm certainly not saying to waste our time, do away with wisdom, or focus our hearts on frivolity.
But sometimes, it's okay to be spontaneous. You don't have to have your life planned out yet. You don't have to avoid all embarrassment at all costs. You don't have to keep your shoes perfectly clean. You don't have to have a perfectly organized room.
Organization and plans and avoiding embarrassment are good things. And sometimes, they might be necessary and save us some pain. But don't forget to be a kid. We'll only be kids once, and it's very possible to be both a Rebelutionary and a kid at the same time or to carve out some time to let down your hair even in the midst of impossible situations. You don't have to be superman.
If you don't believe me, take a look at Ecclesiastes 3. There's a time for everything—even laughing. Even dancing.
Think of Jesus. He had a three-year period of ministry to change the entire world forever. But he used some of that time for sleeping. For hiking. For walking on water just because he could—walking on water didn't heal anyone of some disease as far as I know. He took time to cook breakfast and eat it with his friends.
Yet some days, I feel like I have so much ministry or work or hard things or responsibilities to do that I neglect to cook myself a real meal or stop to hang out with my friends.
So, I may be eighteen—an adult to some people—but I still intend to laugh and dance and utterly fail at fashion and make a fool of myself and use a British accent sometimes. It doesn't mean I can't use my time well or that I don't have to deal with some really hard circumstances.
But it's okay to still be a kid. It's not a waste of time.
---