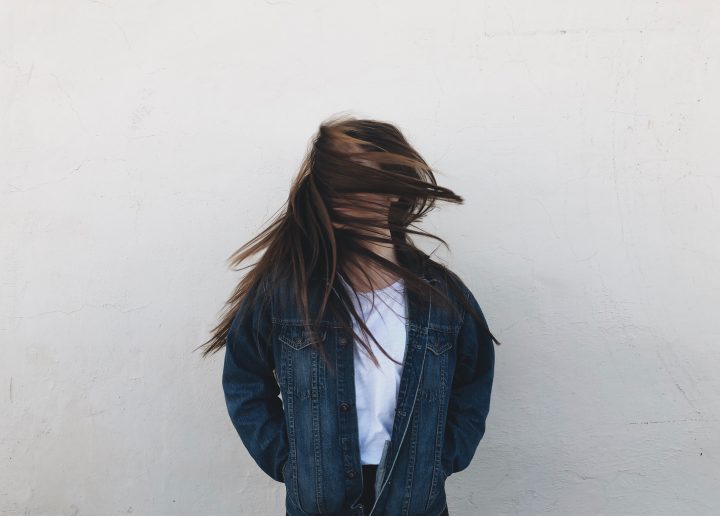 Cardboard boxes line my wall. They're full of towels and clothes and shower shoes with cool little holes in the foam for drainage. Yep, if you didn't guess already… I'm moving. Moving to college in three short weeks.
And if I'm honest, I'm scared.
I'm terrified of the unknown, which is only intensified by the variables COVID-19 introduced to the college situation. It's weird enough to move to a different state as a 17-year old, leaving behind everything I've known from the room I slept in the past thirteen years to the people I've spent 20 hours a week with for the past year at my job.
There's a lot of uncertainty swirling around my head right now, a lot of questions putting knots in my stomach and tightening up my throat. I wonder if I spent the past few years right. Did I waste my high school years? Were all those friendships just a distraction? Have I just been telling myself lies all along, that this actually meant, well, anything?
Enter Stage Right: A Sovereign, Loving Jesus
So maybe I'm being a little overdramatic. But haven't we all had those thoughts? Am I the only incoming college freshman who's scared out of their wits right now?
Which is why it's so crucial, now more than ever, to remember who we belong to. The one who's kept us all this time and carried us through every struggle–even the middle school drama and the high school angst.
The same Jesus who introduced himself to me in middle school through answered prayers is standing beside me now. He's been there. He didn't bleed on the cross and rise from the grave to hide away up in heaven and ignore his people. Though he's seated in heaven in glory, he's here interceding for me.
No, he didn't send me out from my homeschool bubble just to drop me and watch me break. He used those community college classes to grow me. He equipped me with the courage to reach out and the people skills I'll need for college and life.
And the past year at work? That wasn't for nothing either. The panic attacks weren't pointless, or the exhausted nights with the crabbiest customers you ever did meet. Even on those days, the worst days, I had friends to support me. I had Jesus less than a prayer away.
No matter how alone I felt, I wasn't.
In the most anxiety-ridden moments of my life, God reached down into my weakness and whispered his strength to my heart. Those shaky breaths were sustained by his grace. He showed me how to keep going, one breath at a time, one prayer at a time.
Answer Fear with Belief
When the God who crafted the universe and holds it all together decides to pursue you in love and drive it home into your mind that he really does care about your life, there's only one legitimate response. Belief.
It may be tough to trust that all the unknowns will work out for good. But what else can we expect from the one who's held us this far? Has he given us any reason to doubt his goodness? Has he ever acted in a way that was less than good or just?
God has shown his sovereign grace to me, and I believe he will continue his work through my life. That's what he tells me in scripture. It's what I choose to believe, because I have nothing else but this hope.
It's not just hope for the future, although it is. Christ will come and right this world, smoothing out every crease and stain of sin and shaping us into his glory. But he's here with us now. He's sanctifying us now. He's making us more like him, and he's showing us who he is.
Remember Jesus' Grace
Note how an answer is different from an antidote. God doesn't take away all our fears–my panic attacks can attest to that. There are tough situations we go through in this life, situations that have a negative impact on our mental and emotional health. That's valid. That's okay.
We don't choose anxiety, but we do choose our response. We can choose to say, "God, I love you and I trust you and I believe that you love me," no matter what's going on. Not a little bit of fear or even a full on anxiety disorder can keep us from embracing the love of God and relying on him in spite of our fears.
Maybe you're struggling to trust God, for whatever reason. Maybe for you, faith looks more like the cry of the sick girl's father, a mighty Roman soldier weeping at Jesus' feet. "Lord, I believe… help me to believe."
And yet, Jesus doesn't look down at us crying on the ground and hate us for being weak. He reaches out his hand, compassion in his eyes, with a gentle voice.
So I'm trusting him. There's so much I don't know, and so little I do, but I know what I need to know: Jesus is sovereign, Jesus cares for me, and that's enough.
In a dorm room, a lecture hall, or the manager's office at work. He is there. Come to him. Trust him. If there's anything he's proven to me in the past couple years, it's that Jesus will hold us in our weakness. He will carry us through every struggle, every pang of loss, and every wave of confusion. He holds us in the palm of his hand, and he will never let you go.
Let Jesus be your Shepherd. He will guide you, protect you, and know you by name. Even if life cripples you with fear and pain and tiredness, you'll have his love, forever. You will be safe in his arms.
"I am the door. If anyone enters by me, he will be saved and will go in and out and find pasture. The thief comes only to steal and kill and destroy. I came that they may have life and have it abundantly" (John 10:9-10).
"I am the good shepherd. I know my own and my own know me, just as the Father knows me and I know the Father; and I lay down my life for the sheep" (John 10:14-15).
---